The Staple Diet of Scottish Football.
Running: The Easy Way. The Hard Way.
RT
@CoveRangersFC
: 🔵 𝙒𝙚𝙡𝙘𝙤𝙢𝙚 𝙩𝙤 𝘾𝙤𝙫𝙚 𝙍𝙖𝙣𝙜𝙚𝙧𝙨, 𝙈𝙖𝙧𝙠 𝙍𝙚𝙮𝙣𝙤𝙡𝙙𝙨 We are delighted to announce the signing of Mark Reynolds, who joins on a one-…
RT
@scottishfsa
: 🚨The SFSA has been asked by the Scottish Football Alliance to provide an independent insight into what fans see as the key…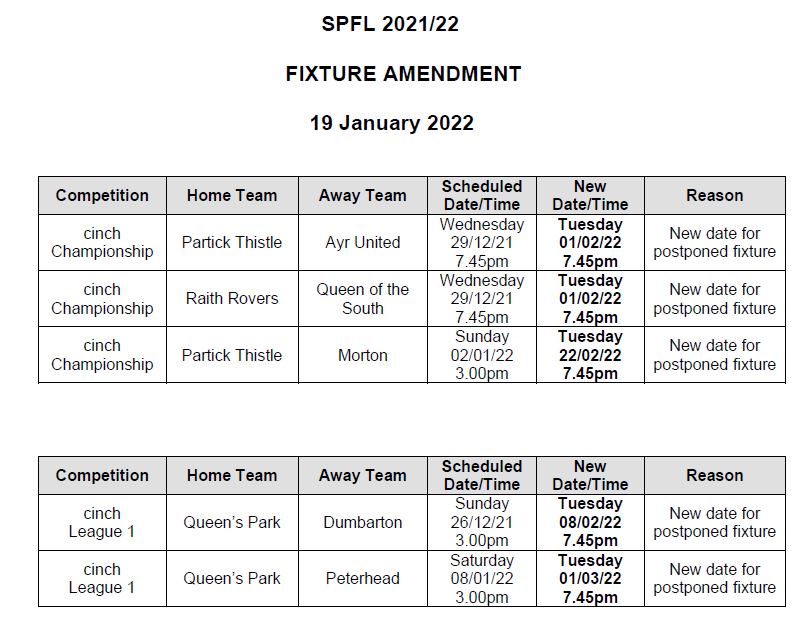 Some new dates for previously postponed matches in the Championship and League 1.
Latest SPFL League Tables