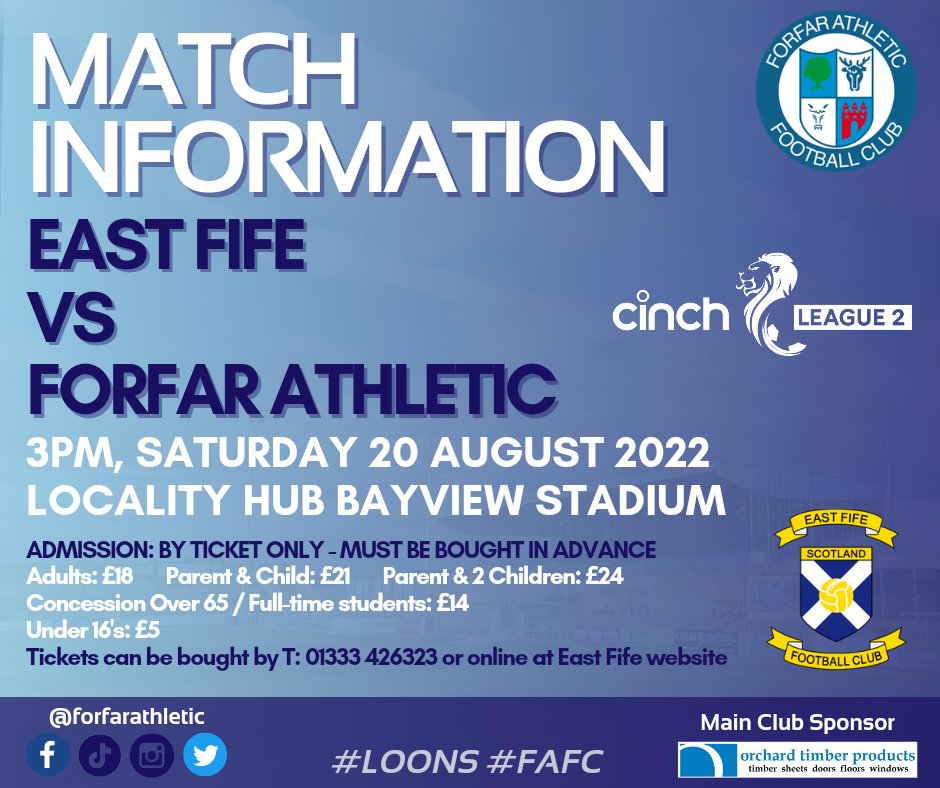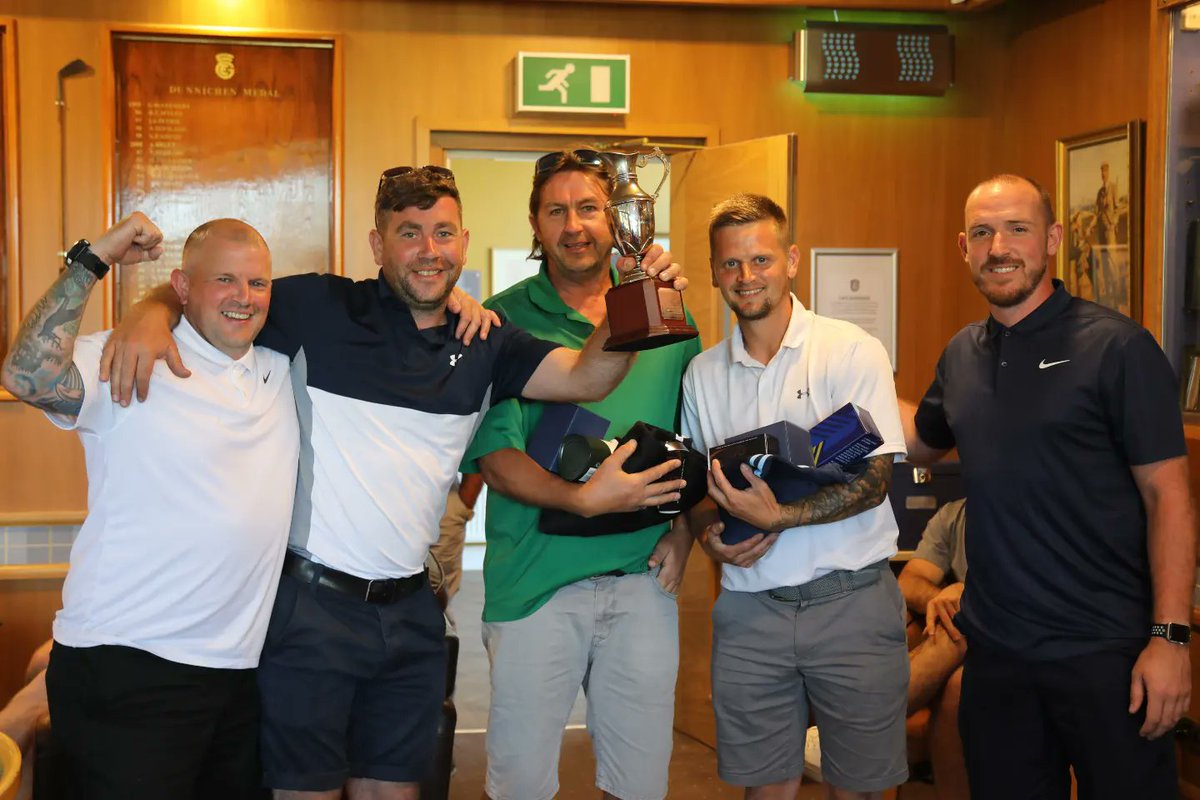 The Club's 25th Annual Golf Day was held in glorious sunny conditions at
@ForfarGolfClub
Winners:'Grip it & Sip It' led by Greg Mather, Neill Scott, Ross Sievwright and Ryan Todd. Runners Up: IGS 3rd: Kingennie Holdings Ltd 4th: Alpha Four Read more ⬇️
forfarathletic.co.uk/item/5059-golf…
🎥| Forfar Athletic 2 Elgin City 2 Saturday 13 August 2022 Station Park, Forfar SPFL cinch League 2 Watch at: ⬇️
youtu.be/-u6PglcpAxs
Full Time: Forfar Athletic 2-2 Elgin City
90 + 4' Slater fires over with what is probably our last chance. Gutting.
90 + 2' Mailer recieves a second yellow for time wasting.
90' Nditi 's header is too close to McHale. Still plenty injury time to play here.
89' Slater's free kick is saved well by McHale.
86' Hester into the book for a terrible tackle.
85' Elgin player goes down in instalments 10 minutes after any contact. Abed is booked for his protest.
82' GOALLLLL FORFAR! AN ABSOLUTELY BRILLIANT MOVE IS TAPPED IN BY BEN AARMOUR! 2-2!
75' Surely should've been another penalty as Flanagan is bungler over in the box. Officials losing control.
74' Armour and Flanagan come on for Aitken and Hanratty.
70' Munro scores but it's ruled out for offside. The Forfar fans are fuming.
69' Forfar denied a blatant penalty with Anderson playing basketball in the box.
67' McCallum is up and is going to attempt to continue. Good to see.
67' Dingwall strokes home the penalty.
61' Moore's shot is held from the edge of the box. It's a big chance.
58' Nditi booked inexplicably after winning the ball.
56' Slater's turn to bend just wide.
54' Callum Moore is almost away. He has his arm tugged but is probably punished for staying on his feet. No penalty.
52' Forfar piling on the pressure as Hanratty's shot deflects wide.
49' Craig Slater hits the bar with the free kick. So close!
49' Mailer into the book after Aitken megged him.
Back underway for the second 45. Mon the Loons.
Darren Whyte picked up a knock right on the whistle at the end of the half and is replaced by Tarek Abed.