𝕆𝕦𝕣 𝕟𝕖𝕩𝕥 𝕔𝕙𝕒𝕡𝕥𝕖𝕣 𝕚𝕤 𝕛𝕦𝕤𝕥 𝕒𝕣𝕠𝕦𝕟𝕕 𝕥𝕙𝕖 𝕔𝕠𝕣𝕟𝕖𝕣📖 Make sure you are part of the journey for season 2022/23 and order your season ticket today. Our Early Bird🐦 offer finishes on Tuesday 31st May!
⚽️𝐒𝐜𝐡𝐨𝐨𝐥𝐬 𝐏𝐫𝐨𝐠𝐫𝐚𝐦𝐦𝐞 𝐊𝐢𝐜𝐤𝐬 𝐎𝐧⚽️ Our Schools programme goes from strength to strength after 3 years with 𝟏,𝟑𝟒𝟏 children attending the Global Energy Stadium for FREE with tickets provided by club for the schools participating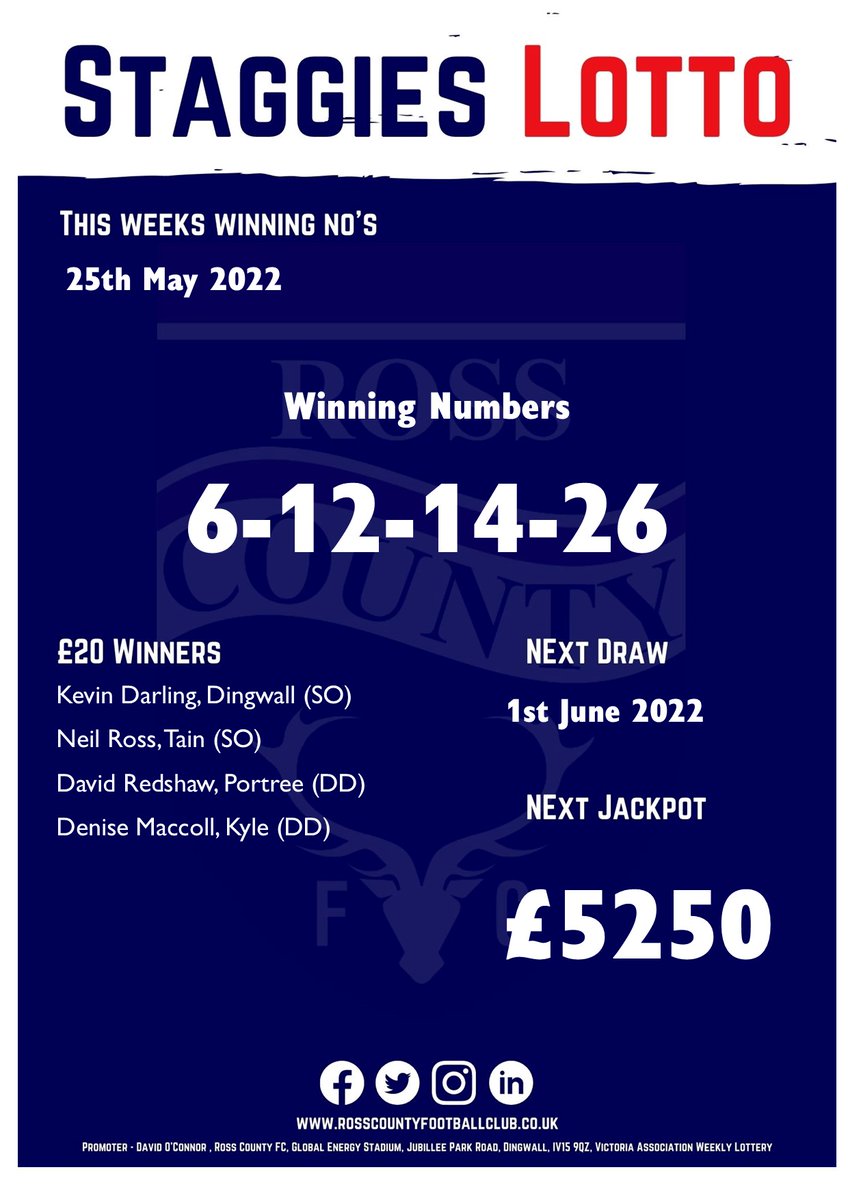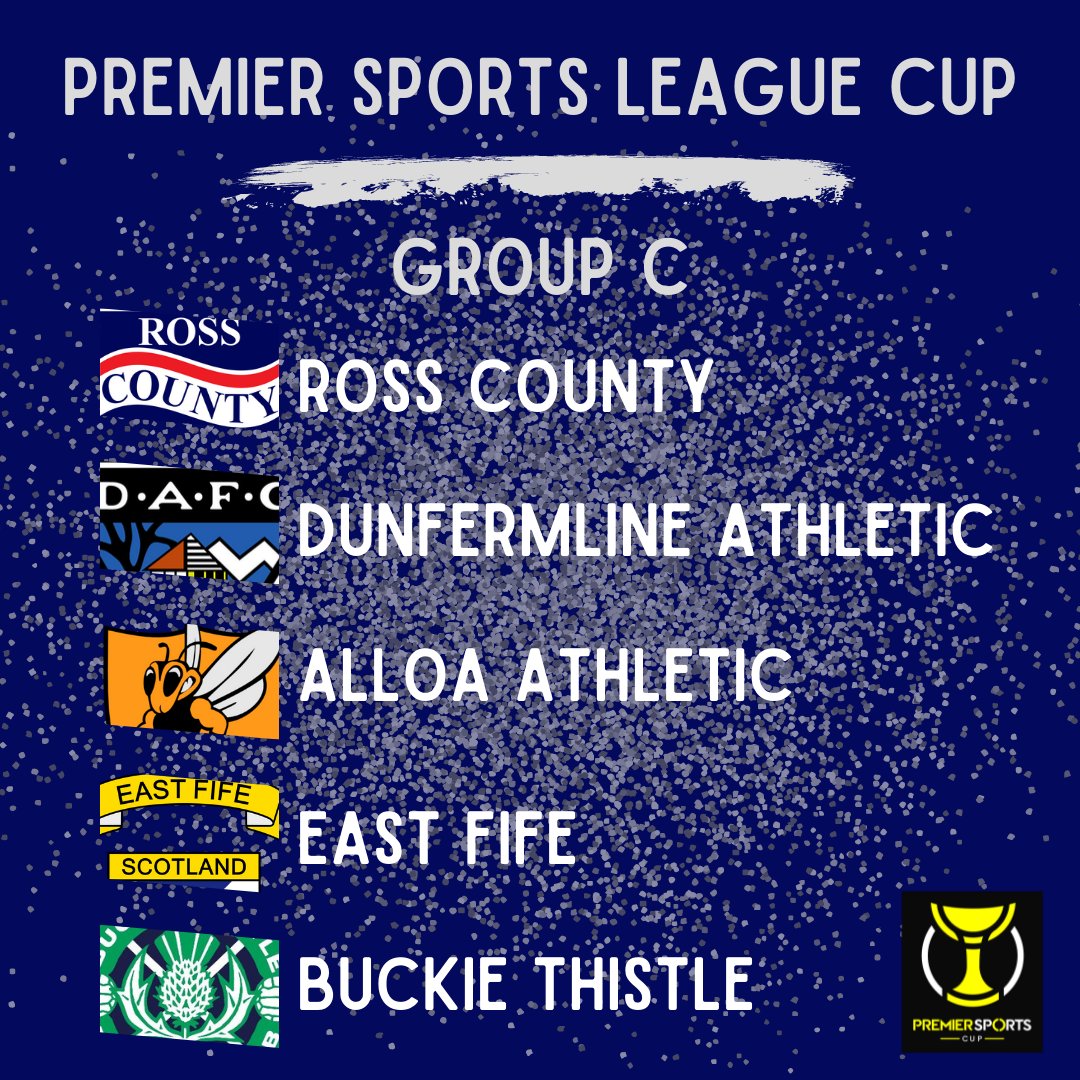 Our Group for the Premier Sports Cup Season 2022/23 is... GROUP C Ross County Dunfermline Athletic Alloa Athletic East Fife Buckie Thistle Fixtures will be confirmed in due course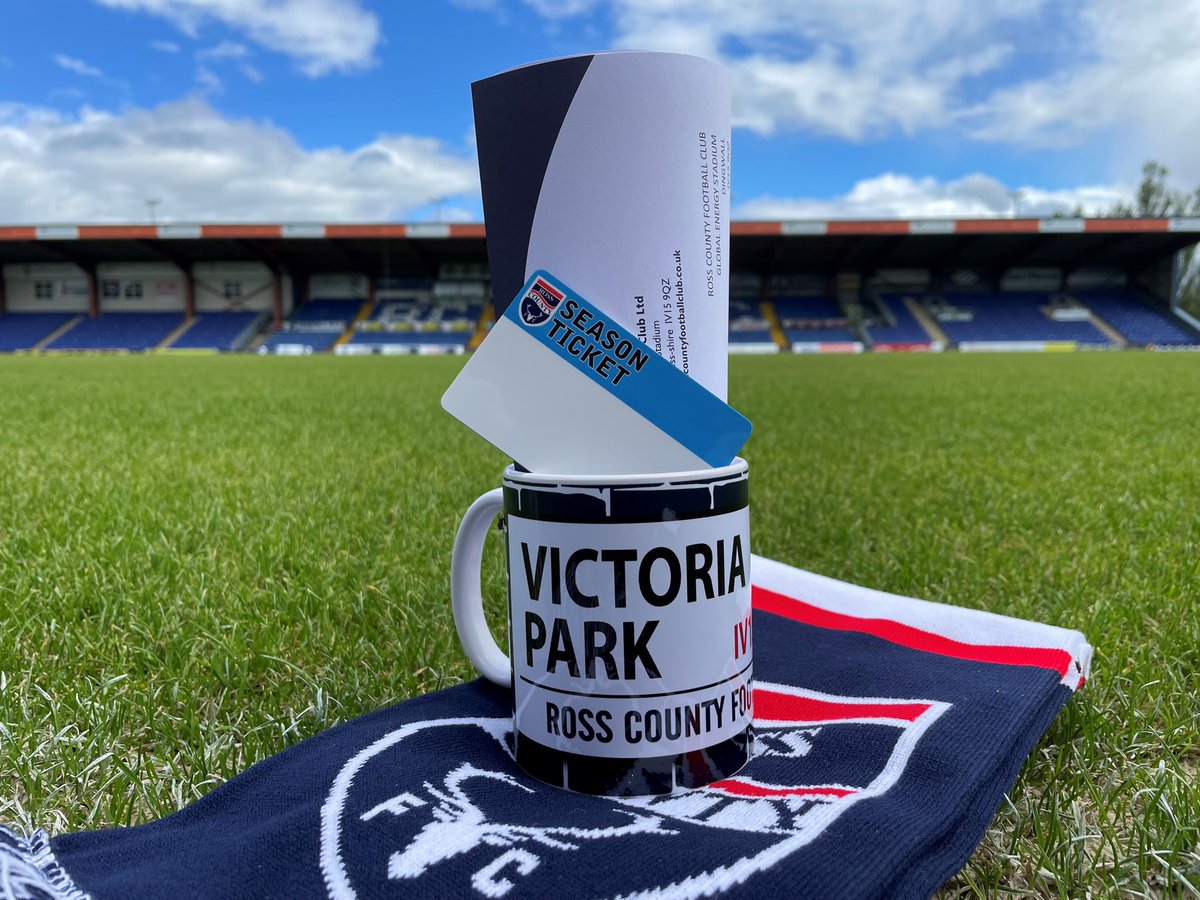 Our first batch of 2022/23 Season Tickets 🎟 & welcome letters ✉️ have now been posted out ahead of another exciting Premiership campaign! Thank you to everybody who has renewed and to our new season ticket holders who are 'Joining the Journey' 💙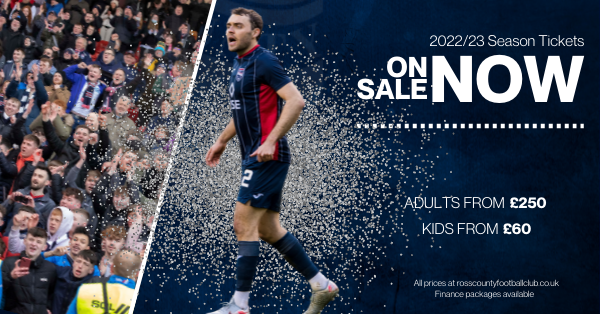 📅𝐊𝐄𝐘 𝐃𝐀𝐓𝐄 𝐀𝐇𝐄𝐀𝐃 Our Early Bird🐦Offer will end at 3.00pm on Tuesday 31st May 2022. Seats held for Existing Season Ticket Holders will also be released at 3.00pm on 31st May for general sale. Order your Season Ticket👉
rosscountyfootballclub.co.uk/tickets/season…
⚽️𝒥𝒪𝐼𝒩 𝒯𝐻𝐸 𝒥𝒪𝒰𝑅𝒩𝐸𝒴⚽️ Get your 2022/23 Season Ticket today and get ready for the ride ahead! Our Early Bird🐦 offer continues until 31st May with prices frozen from Season 2021/22!
✍️ CEO Steven Ferguson shares his End of Season message with us following a Top 6 finish in the cinch Premiership for only the third time in the club's history.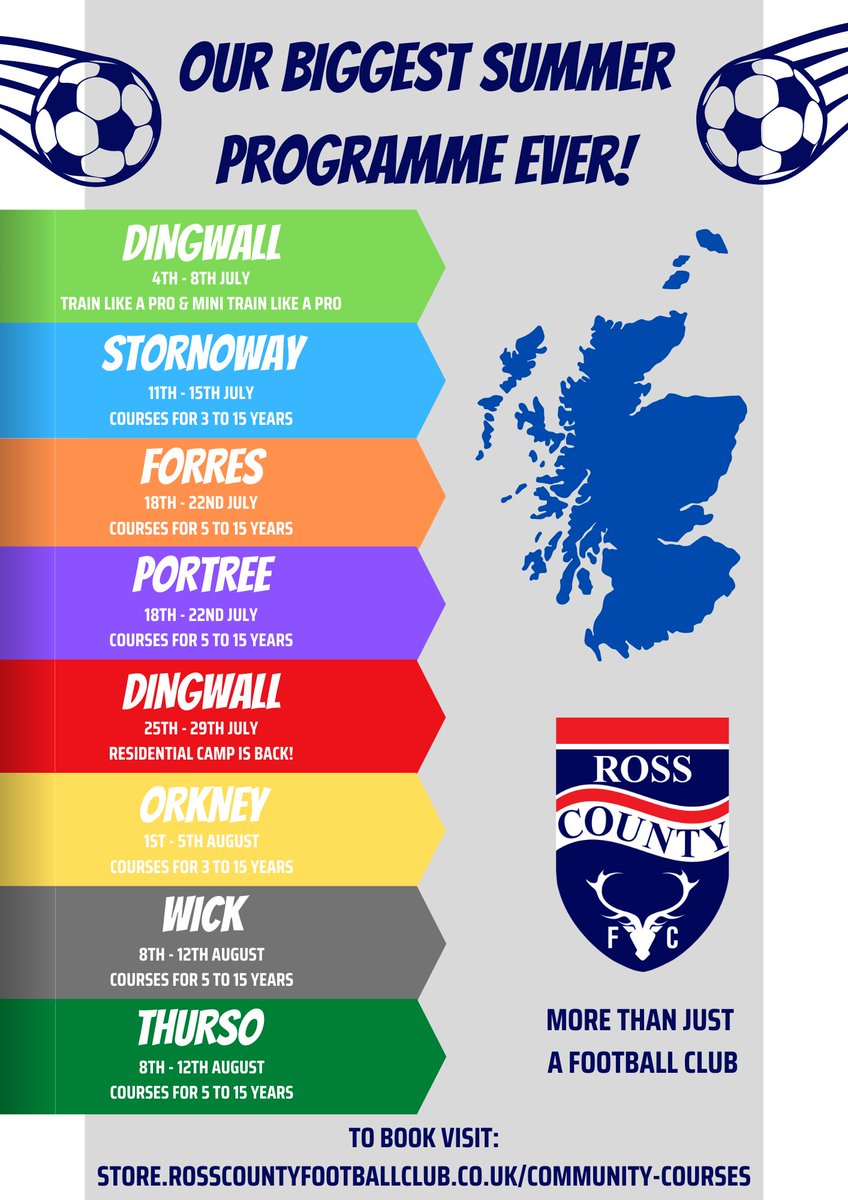 ⚽️𝐎𝐔𝐑 𝐁𝐈𝐆𝐆𝐄𝐒𝐓 𝐒𝐔𝐌𝐌𝐄𝐑 𝐏𝐑𝐎𝐆𝐑𝐀𝐌𝐌𝐄 𝐄𝐕𝐄𝐑⚽️ Young Staggies don't miss out this summer as we embark across the Highlands and Islands bringing football for kids from 5 years to 15 years old! To book👉
store.rosscountyfootballclub.co.uk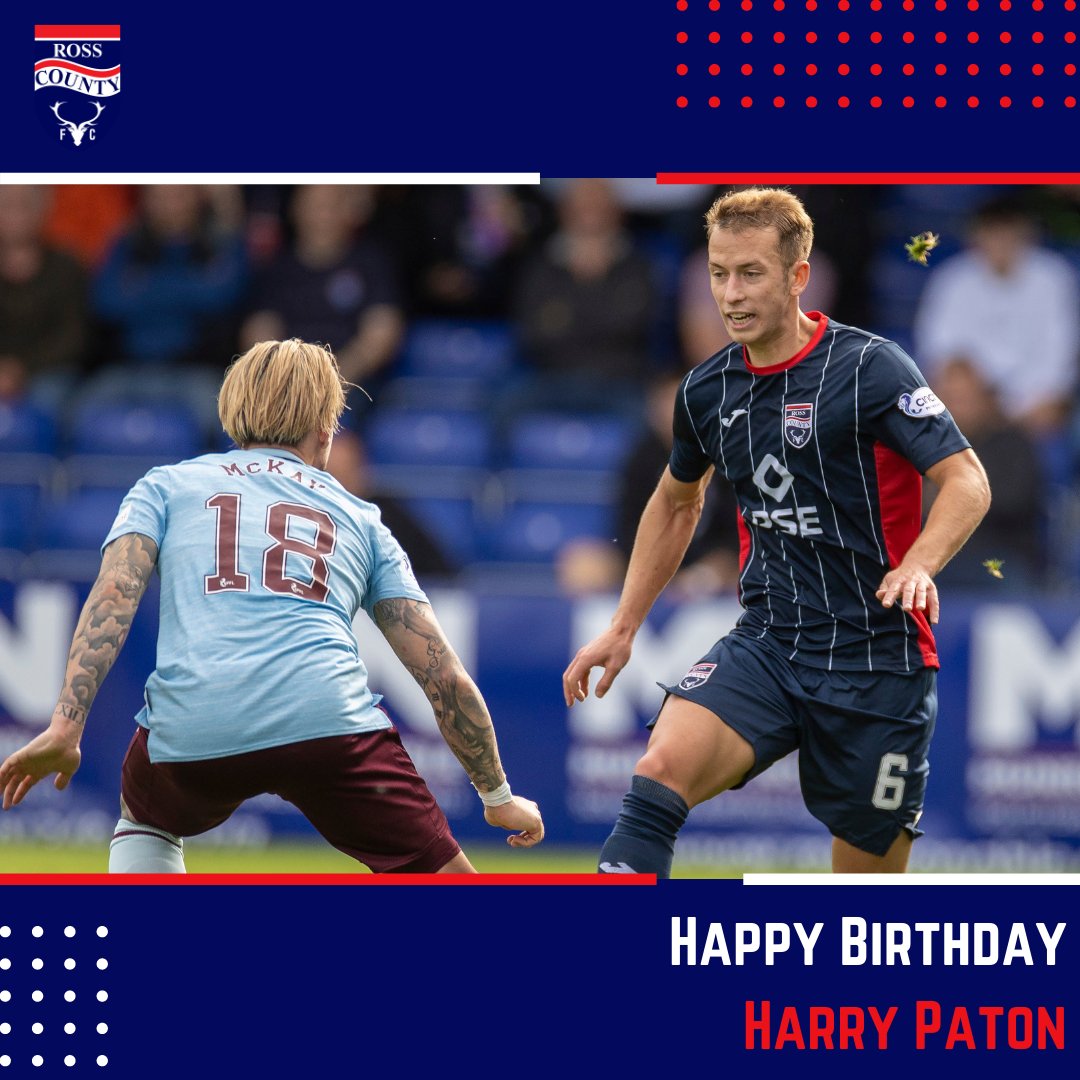 Happy Birthday to County midfielder Harry Paton today🥳 Have a great day Harry🎉
🗣️"On reflection we are probably further ahead than I had hoped." Chairman Roy MacGregor sits down with Rory Hamilton to discuss season 2021/22 and looks ahead to season 2022/23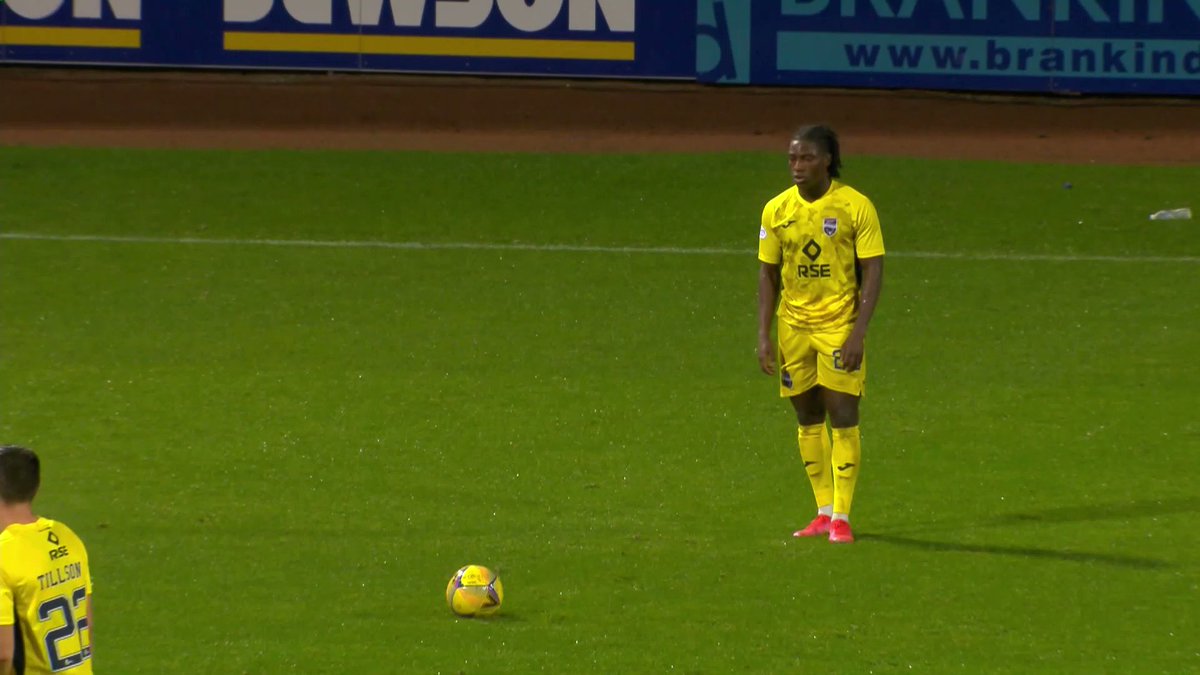 🗣️"We proved a lot of people wrong" Joseph Hungbo reflects on season 2021/22 after scooping the Young Player, Players' Young Player and Goal of the Season Awards
🎥𝙅𝙊𝙍𝘿𝘼𝙉 𝙏𝙄𝙇𝙇𝙎𝙊𝙉 & 𝙆𝙀𝙄𝙏𝙃 𝙒𝘼𝙏𝙎𝙊𝙉 Reflecting on a memorable season, Jordan & Keith sit down with Jamie Lyall to discuss a Top 6 finish in the Premiership for the first time in 6 years.
🗣️"Everyone is honest, respectful and (we're) all together" Regan Charles-Cook reflects on an incredible season at the Global Energy Stadium where he finished Player of the Season, Players Player of the Season and joint-top scorer in the cinch Premiership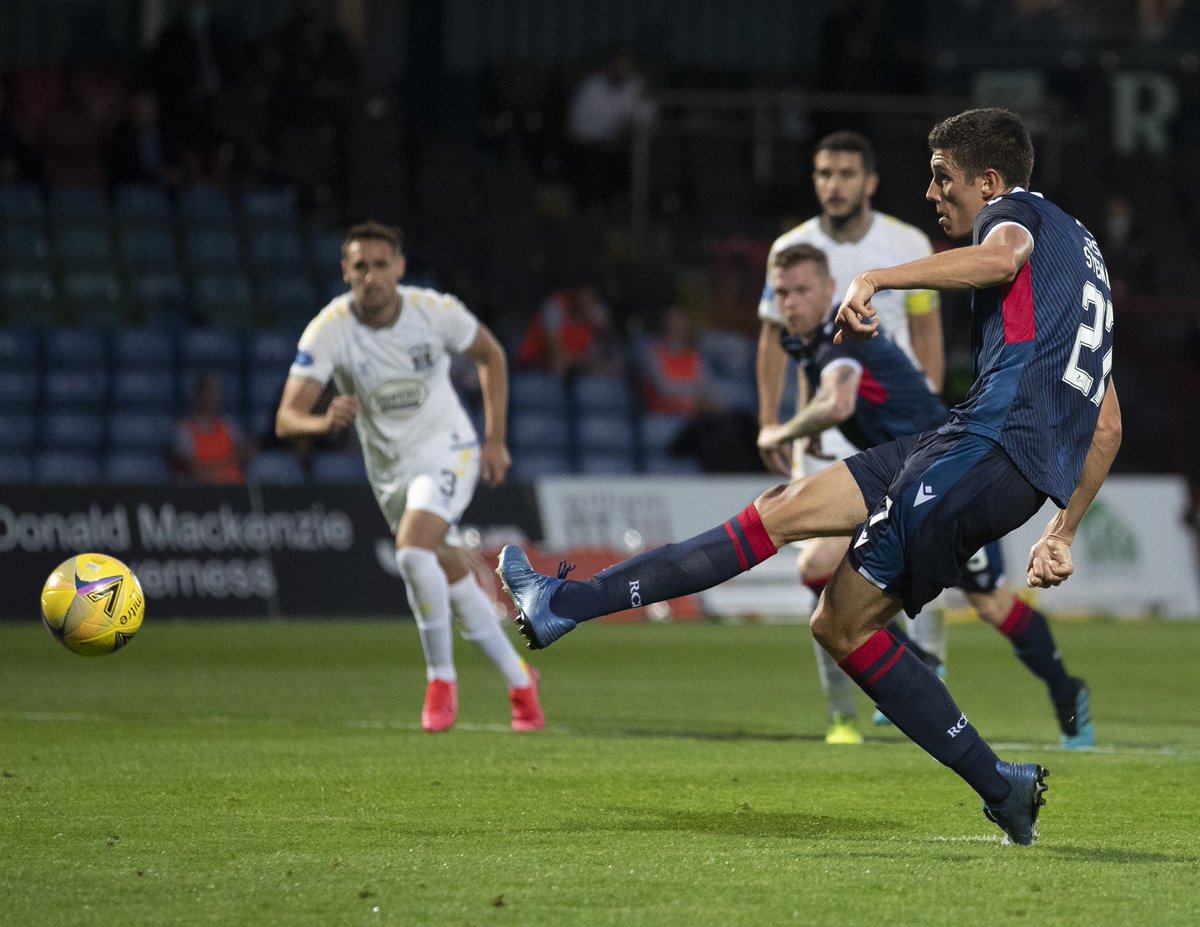 Congratulations to former striker Ross Stewart who scored in 2-0 Play-off final win for Sunderland at Wembley taking the Black Cats back to the Championship! It couldn't happen to a nicer guy, well done Ross💙
🎥𝕁𝔸ℂ𝕂 𝔹𝔸𝕃𝔻𝕎𝕀ℕ & ℝ𝕆𝕊𝕊 ℂ𝔸𝕃𝕃𝔸ℂℍ𝔸ℕ Jack & Ross sit down with RCFCTV's Andy Bargh to discuss their first season in Dingwall!
🗣️ "I don't want us to be known as 'little' Ross County" Malky Mackay sits down with Jamie Lyall to discuss his first season in the Ross County dugout.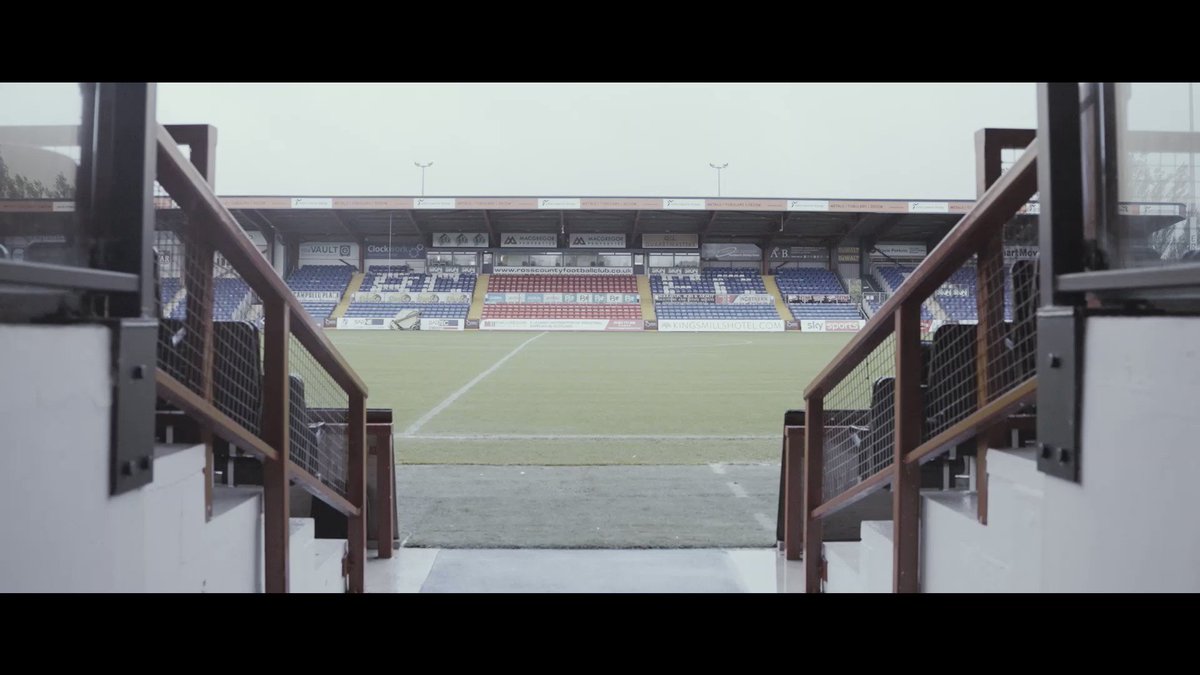 💙𝐖𝐄 𝐀𝐑𝐄 𝐑𝐎𝐒𝐒 𝐂𝐎𝐔𝐍𝐓𝐘💙
🎥 𝐄𝐍𝐃 𝐎𝐅 𝐒𝐄𝐀𝐒𝐎𝐍 𝐒𝐇𝐎𝐖 𝟐𝟎𝟐𝟏/𝟐𝟐 RCFCTV wrap up season 2021/22 with a range of guests including Malky Mackay, Roy MacGregor and our squad that completed a first top 6 Premiership finish in 6 years...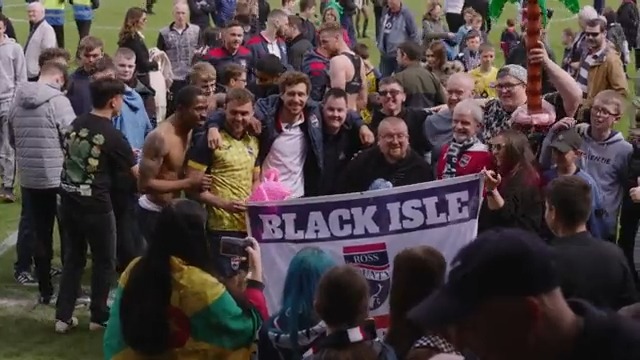 𝐖𝐀𝐍𝐓 𝐌𝐎𝐑𝐄 𝐌𝐄𝐌𝐎𝐑𝐈𝐄𝐒 𝐋𝐈𝐊𝐄 𝐓𝐇𝐈𝐒?💙 You can now order your 2022/23 Season Ticket and take advantage of our Early Bird Offer until 31st May with prices frozen from 2021/22... Season Tickets👉
rosscountyfootballclub.co.uk/tickets/season…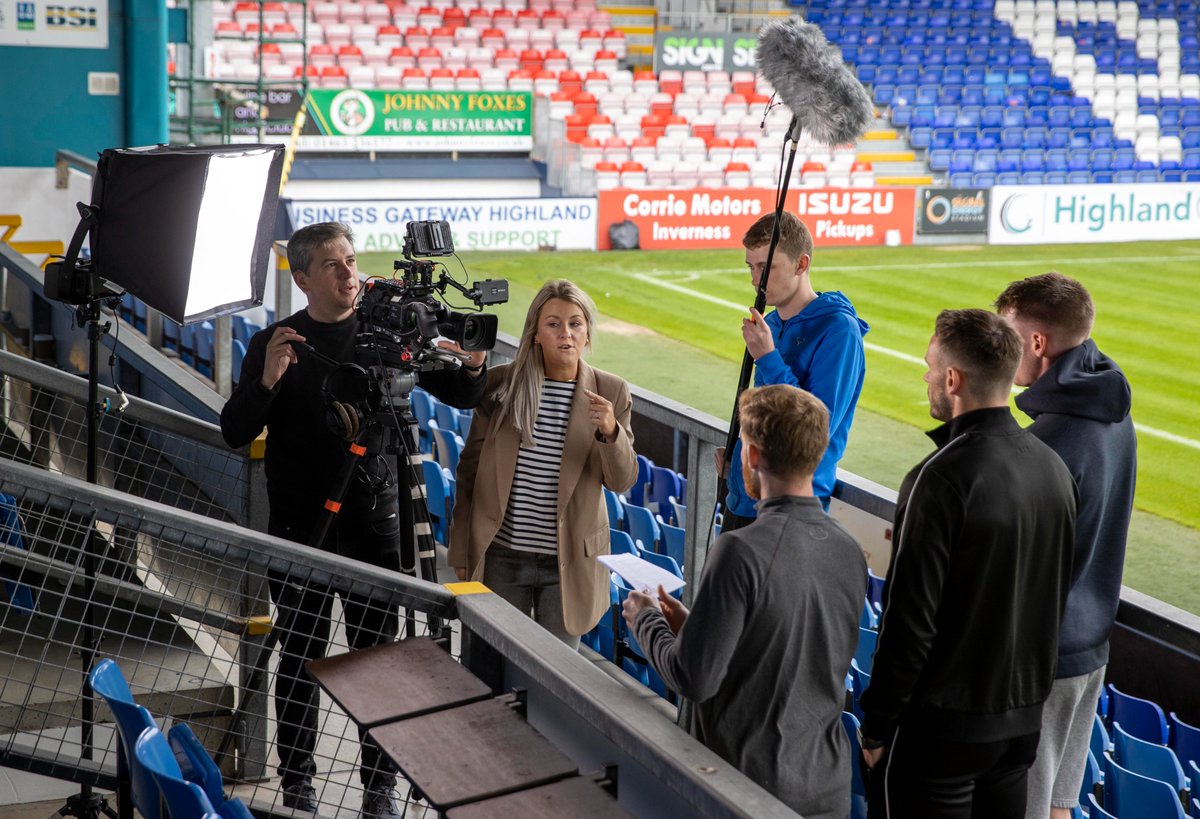 📺𝐄𝐍𝐃 𝐎𝐅 𝐒𝐄𝐀𝐒𝐎𝐍 𝐒𝐇𝐎𝐖📺 Our End of Season Show will air for the first time at 6.00pm tonight! Join us on YouTube, Facebook and RCFCTV as wrap up a memorable season at the Global Energy Stadium...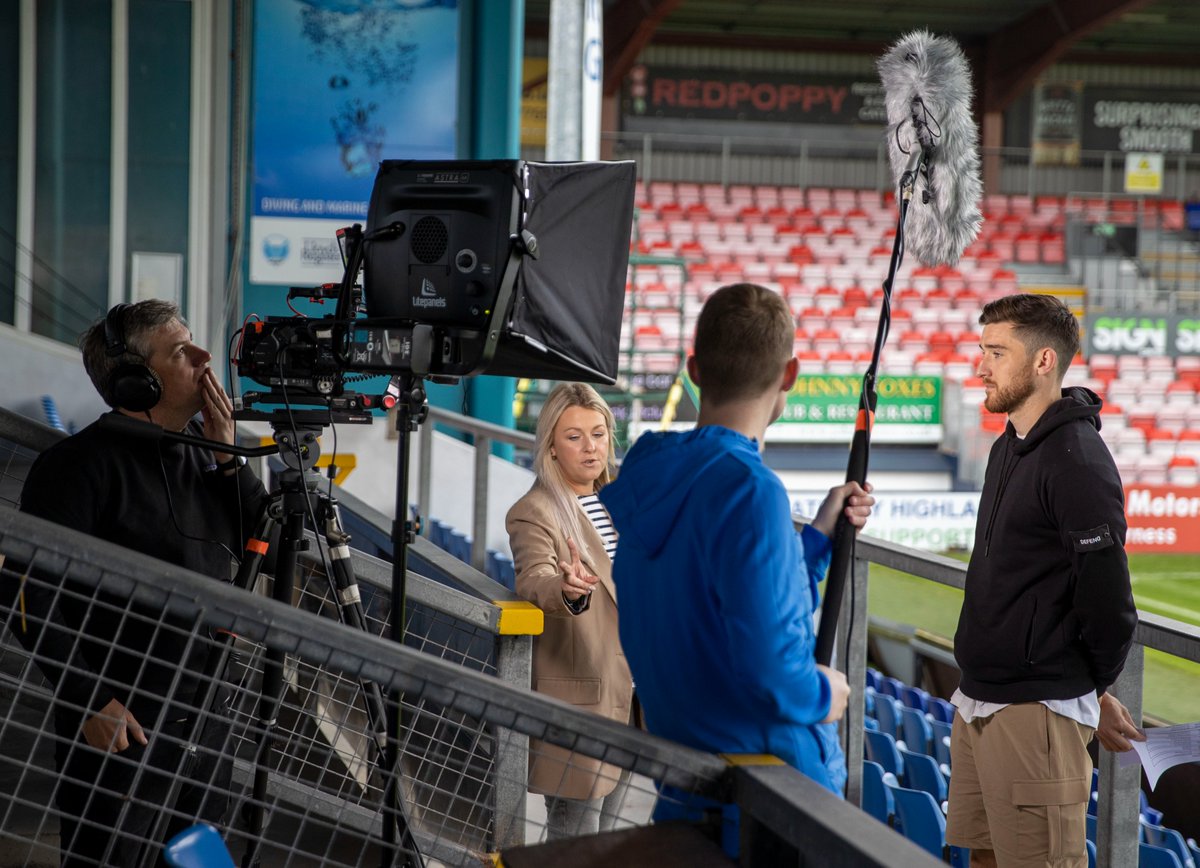 Coming🔜... Our RCFCTV End of Season Show, where we will hear from: 👤 Roy MacGregor 👤 Malky Mackay 👤 Regan Charles-Cook 👤 Joseph Hungbo 👥Jack Baldwin & Ross Callachan 👥Keith Watson & Jordan Tillson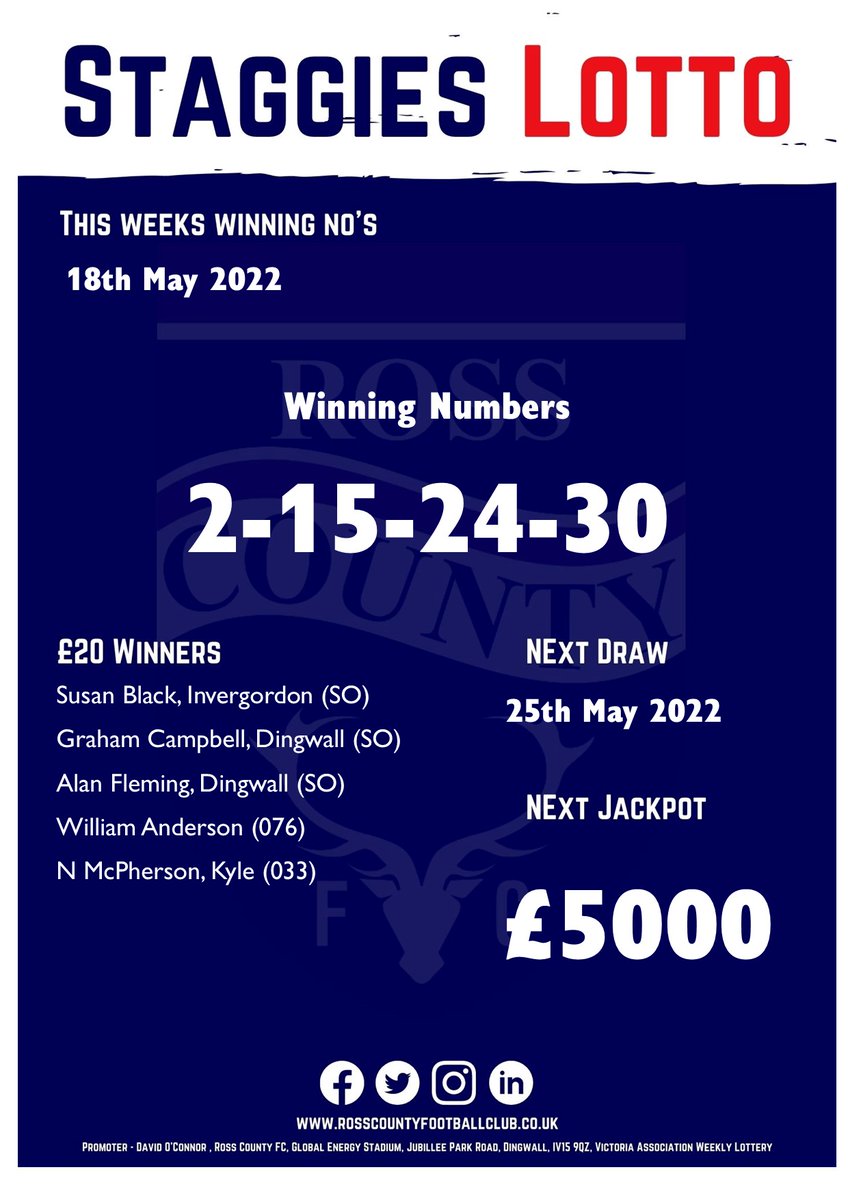 🚨𝐉𝐎𝐁 𝐕𝐀𝐂𝐀𝐍𝐂𝐈𝐄𝐒🚨 We are currently accepting applications for the following roles. Please click the link below for more info... ▶️Commercial Assistant (25 hrs) ▶️Commercial Assistant (20 hrs) ▶️Digital Marketing Executive (FT)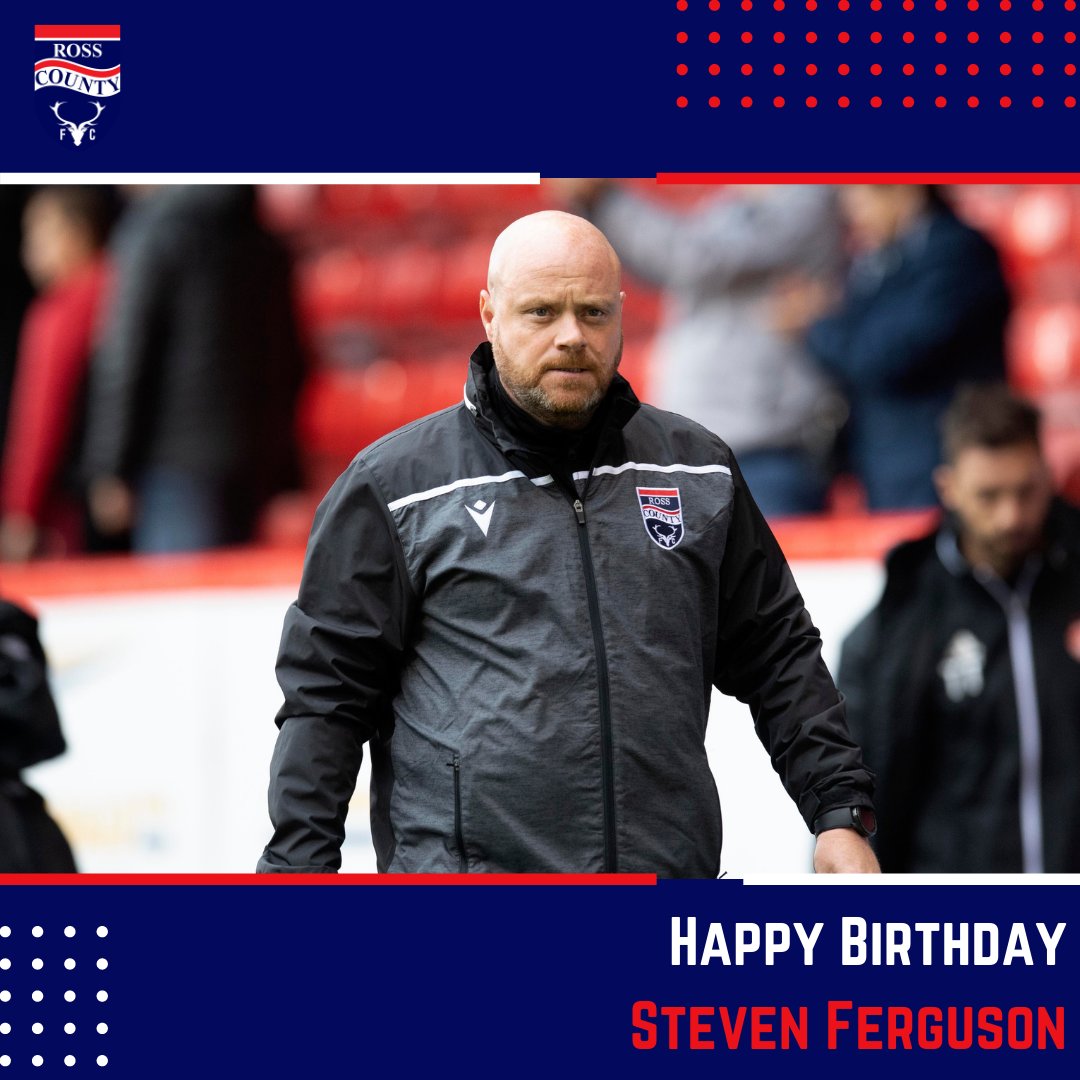 Happy Birthday to Our CEO Steven Ferguson today🥳 He has been a Ross County Player, Assistant Manager, Academy Director, Co-Manager and now Chief Executive. Have a fantastic day from everybody at Ross County🎉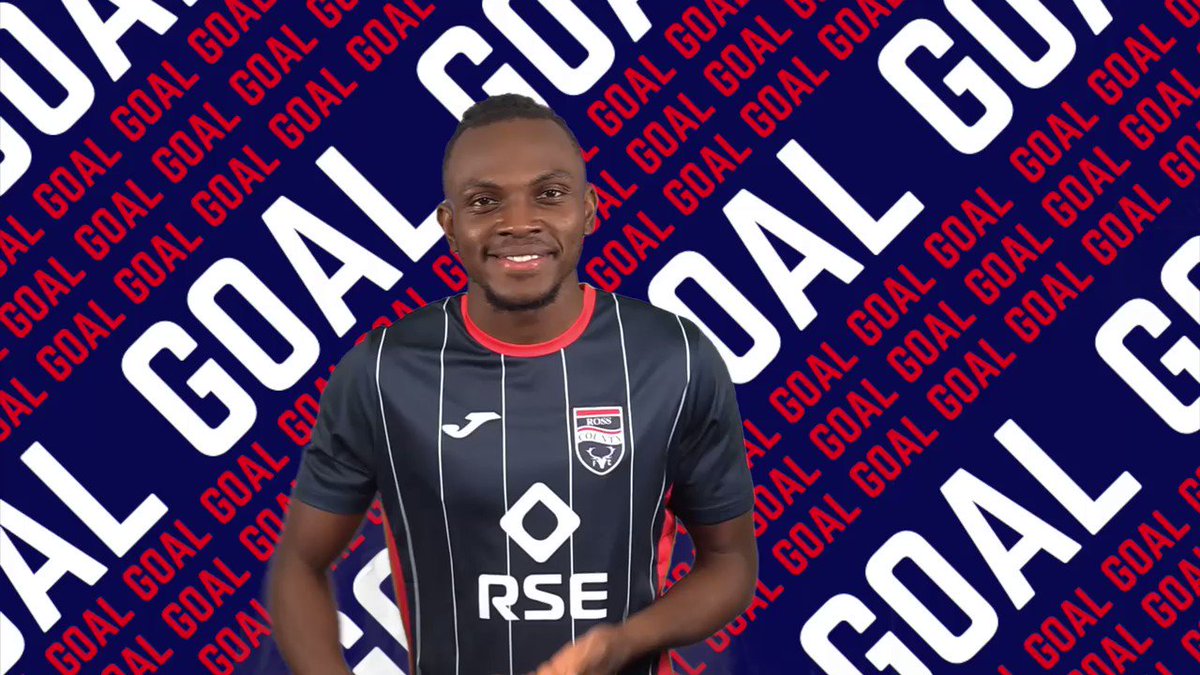 ⚽️ 𝐆𝐎𝐀𝐋 𝐂𝐄𝐋𝐄𝐁𝐑𝐀𝐓𝐈𝐎𝐍𝐒 ⚽️ You've seen some of them…now it's time to see all of them 🤣
📝𝐁𝐥𝐚𝐢𝐫 𝐒𝐩𝐢𝐭𝐭𝐚𝐥 𝐝𝐞𝐩𝐚𝐫𝐭𝐬 𝐑𝐨𝐬𝐬 𝐂𝐨𝐮𝐧𝐭𝐲 We can today confirm that upon expiry of his contract this summer Blair will depart the Global Energy Stadium. Thank you for all the memories Blair💙 Read more from Blair and Malky below.
📝𝙇𝙊𝘼𝙉 𝙋𝙇𝘼𝙔𝙀𝙍𝙎 𝘿𝙀𝙋𝘼𝙍𝙏 𝘿𝙄𝙉𝙂𝙒𝘼𝙇𝙇 We would like to thank Jake Vokins, Jack Burroughs, Kayne Ramsay, Declan Drysdale, Joseph Hungbo and Ash Maynard-Brewer for their fantastic service to the club this season whilst on loan in the Highlands 💙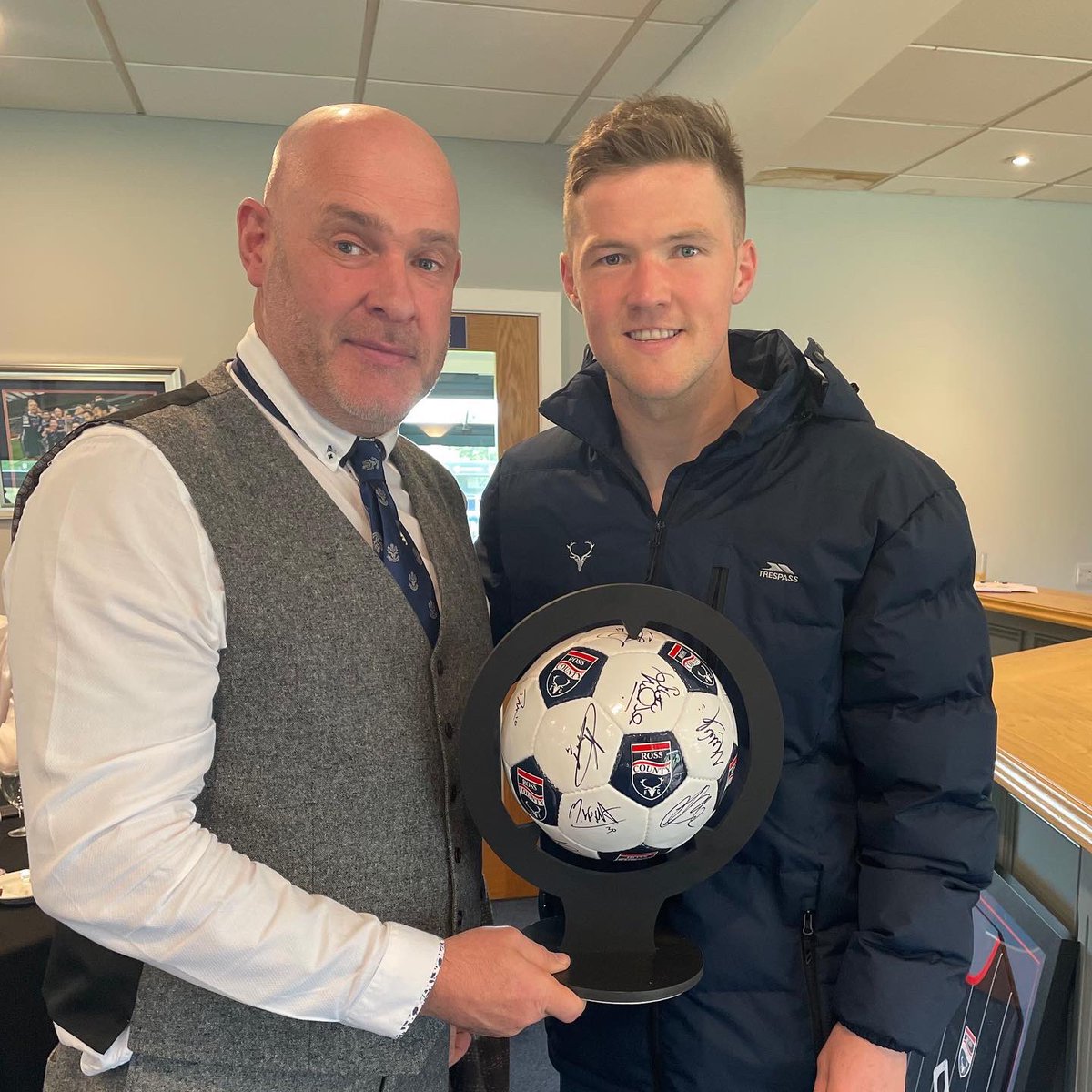 🏅Our Man of the Match from Saturdays game, Blair Spittal with Match Sponsor Austin MacKay of Highland Waste Services and Ball Sponsor M A Ventures