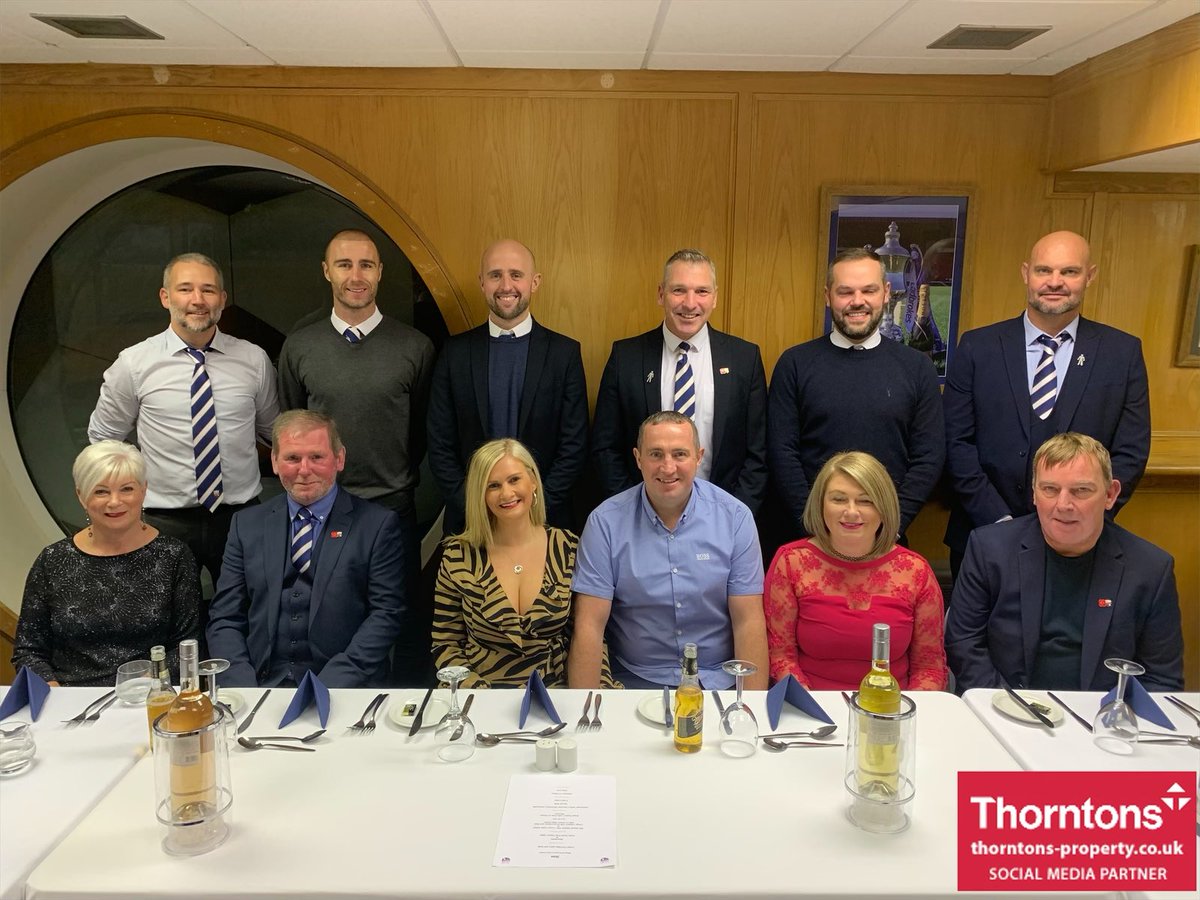 COME DINE WITH MO! Stevie Ross and friends enjoyed a special meal in the Boardroom last weekend in the company of Manager Stewart Petrie and his Management team. The 6 course banquet, designed and supplied by Anne Kenny, was bought in the auction at our Summer Lunch.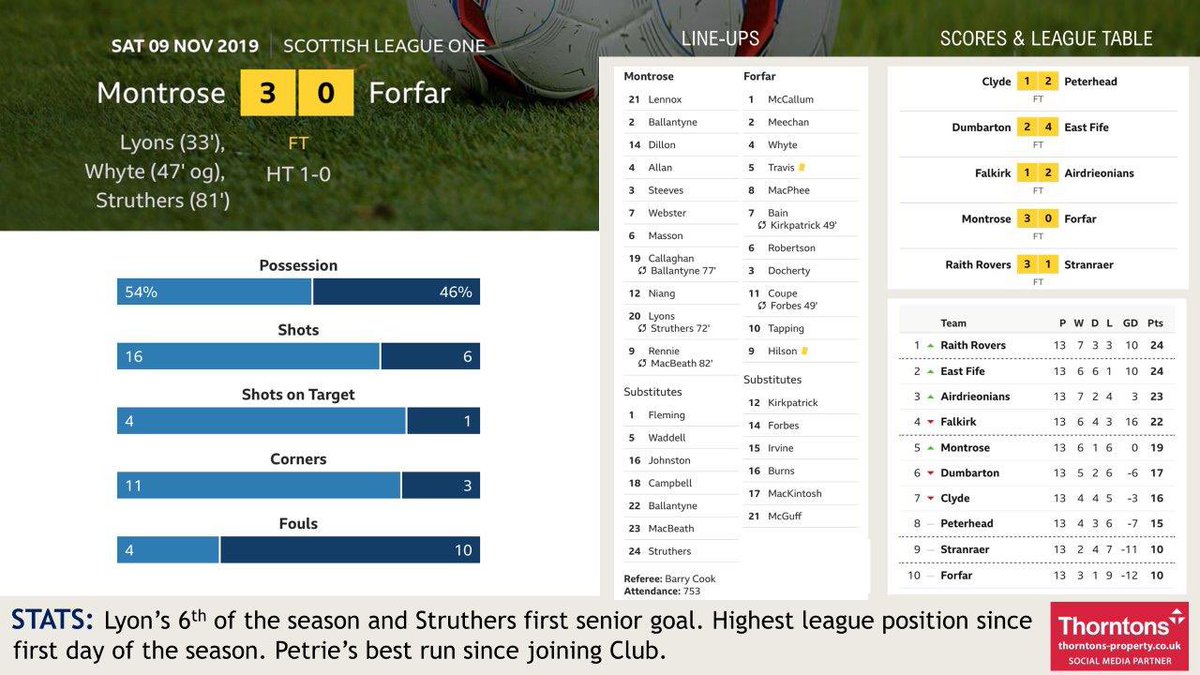 STAT UPDATE Ahead of a tricky away day to Balmoor tomorrow, here is a quick look back at our special 140th Anniversary weekend win against our Angus neighbours, making it 6 wins in a row and only 1 shy of the Club all time record.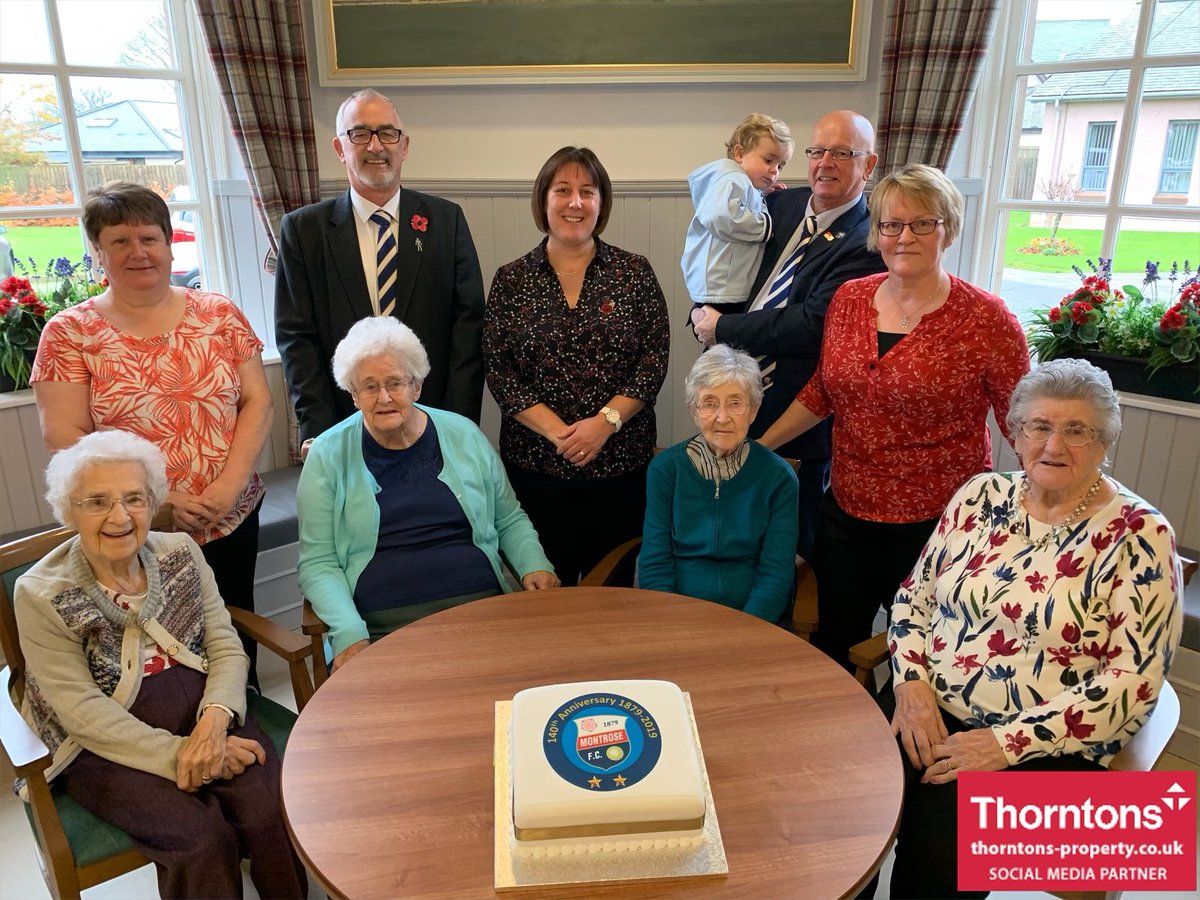 ELDERLY ENJOY ANNIVERSARY CAKE Sharing the celebration of our 140th Anniversary, cakes were delivered this week to the towns two nursing homes. Chairman John Crawford and Tom Murray did the honours at Dorward House, with Directors Peter Davidson and Tracy Park visiting Fordmill.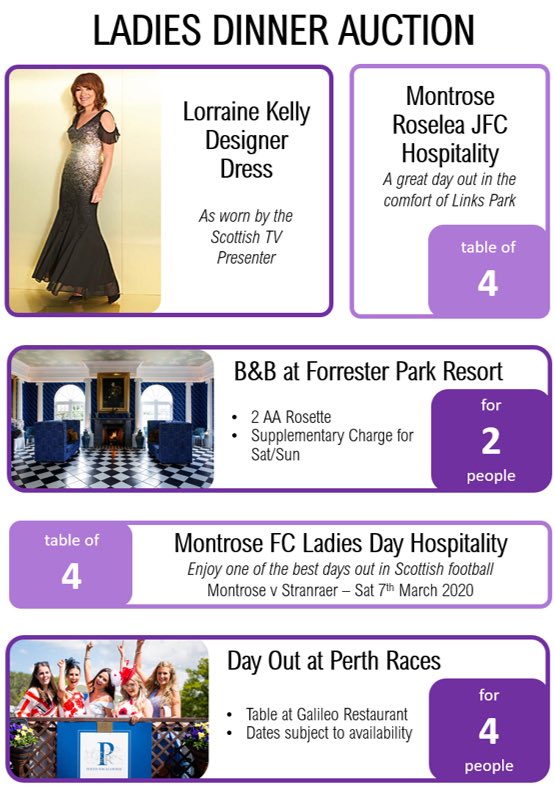 GOING ONCE, GOING TWICE - LADIES DINNER ALL SET We are all ready for our near sell out event at the Park Hotel on Saturday with Isa from Still Game and have secured some great items for the auction.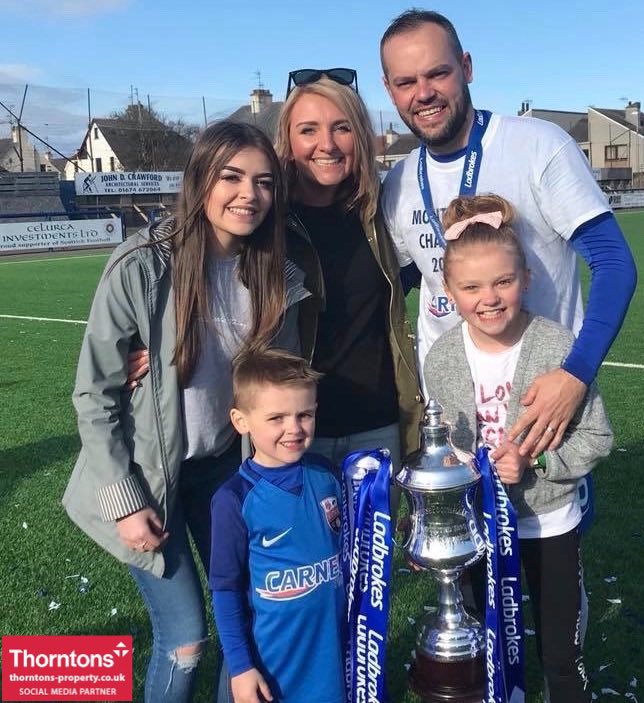 FOXY DEPARTS LP Martyn Fotheringham has left Montrose FC to join up with good friend Stuart Malcolm as part of the new management team at Forfar Athletic. A true gent, who we sincerely thank and wish every success for in the future.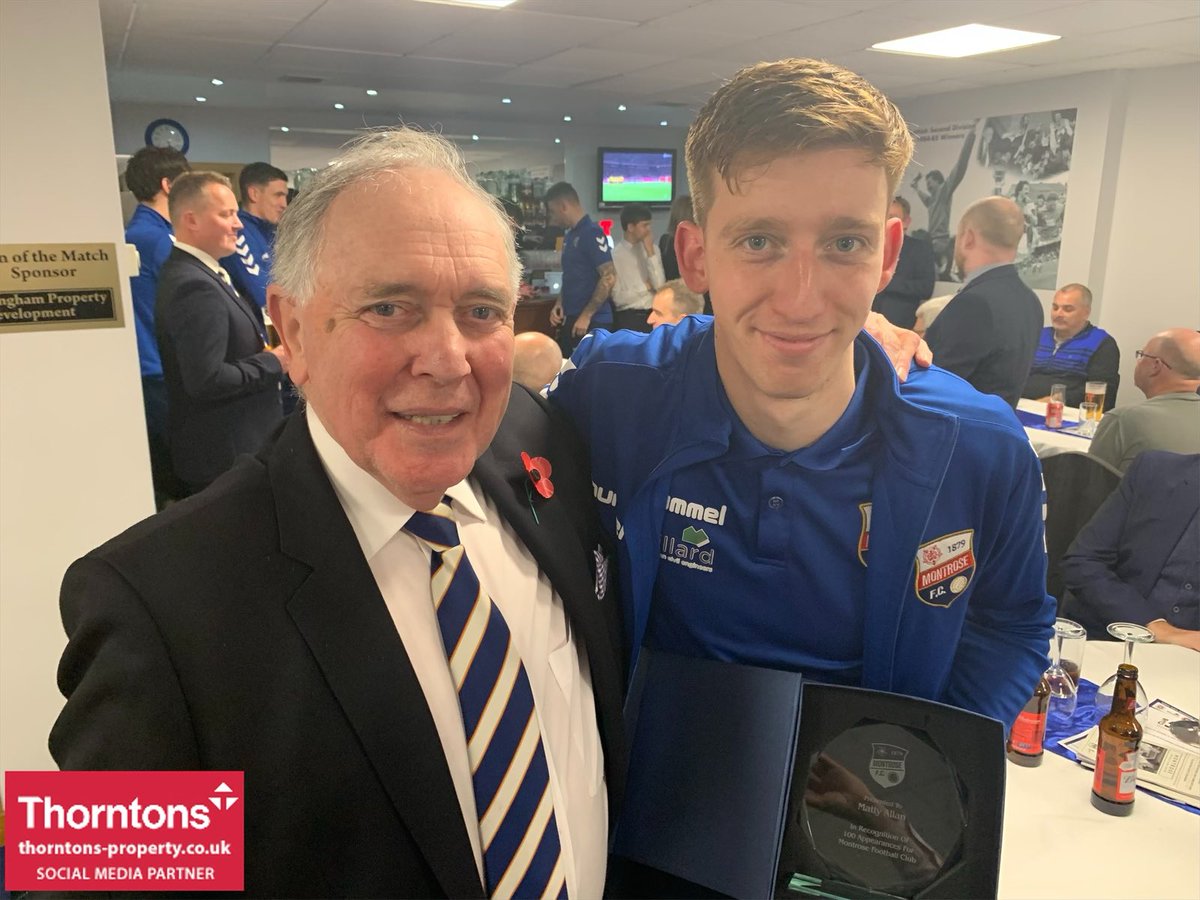 MATTY ALLAN CELEBRATES 100th APPEARANCE WITH ANNIVERSARY VICTORY Stewart Petrie said, "Many congratulations to Matty. It is a real credit to him that at such a young age he has reached this milestone and I hope he is here for another few hundred games yet."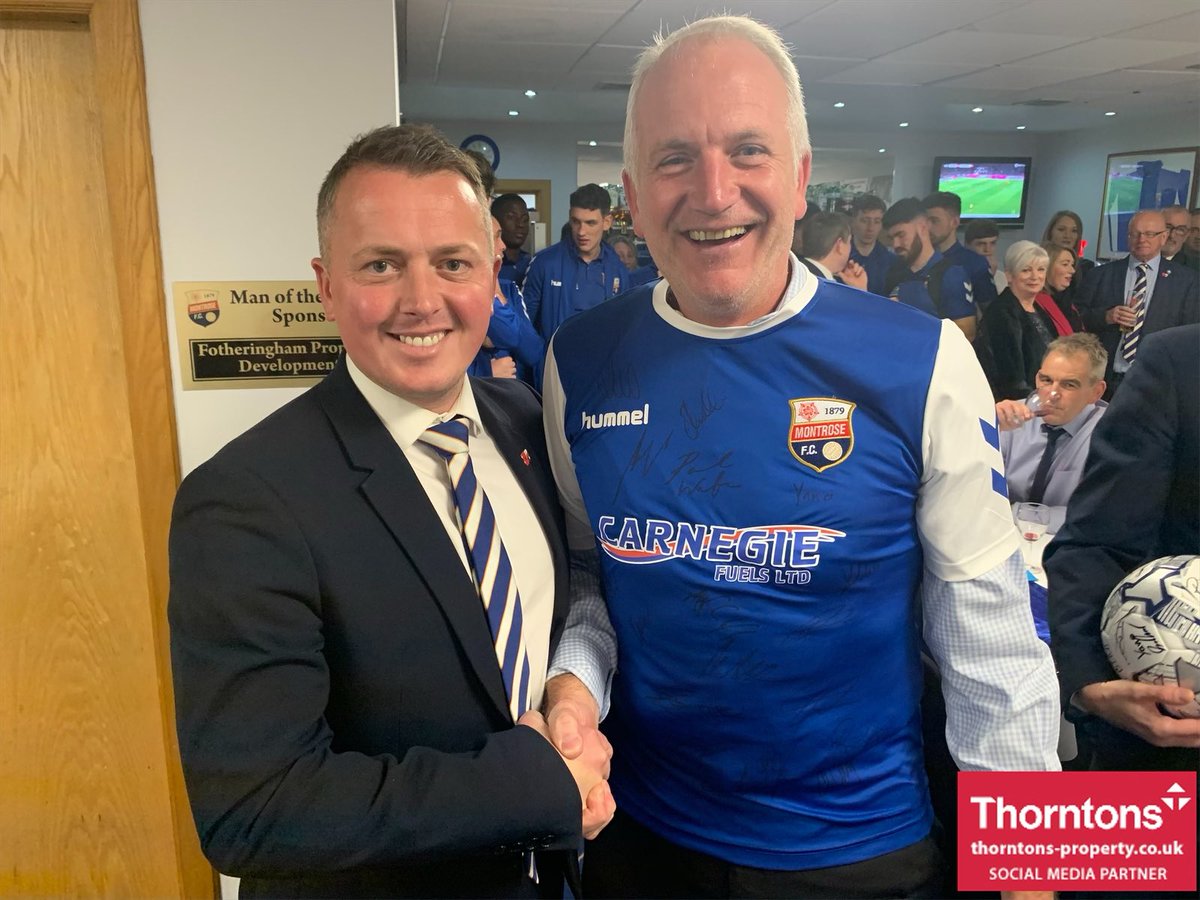 RAFFLE WINNERS Bobby Collins was a winner against Forfar recently, scooping the top Hospitality raffle prize of a signed away shirt, but having left early, Billy Neish accepted it on his behalf from Director Peter Davidson. Alan Glennie won the bottle of Montrose wine.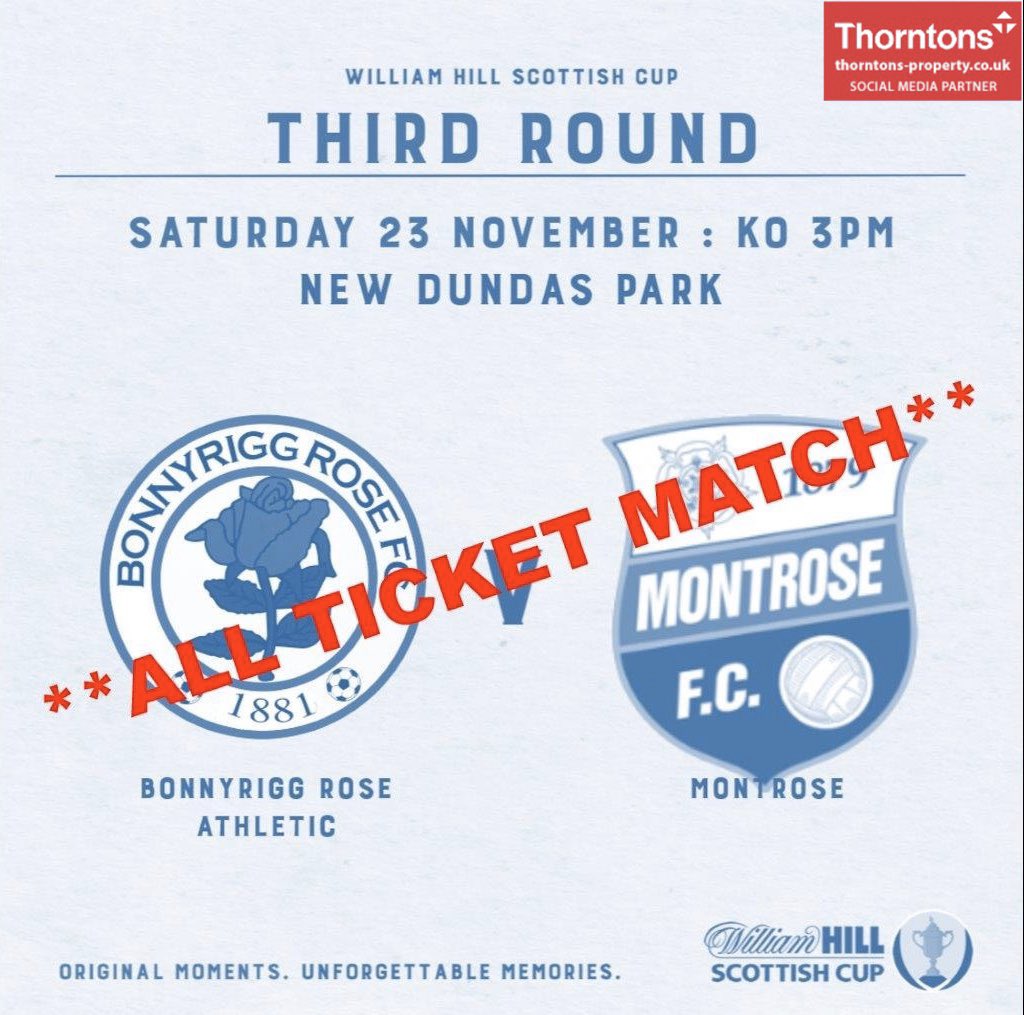 DON'T FORGET YOUR CUP TICKET A reminder that our Scottish Cup tie next weekend is an ALL TICKET game. Tickets are available from the office during normal working ours and ALSO from the Club Shop this Saturday from 10am-12pm. Adults £10, Concessions £5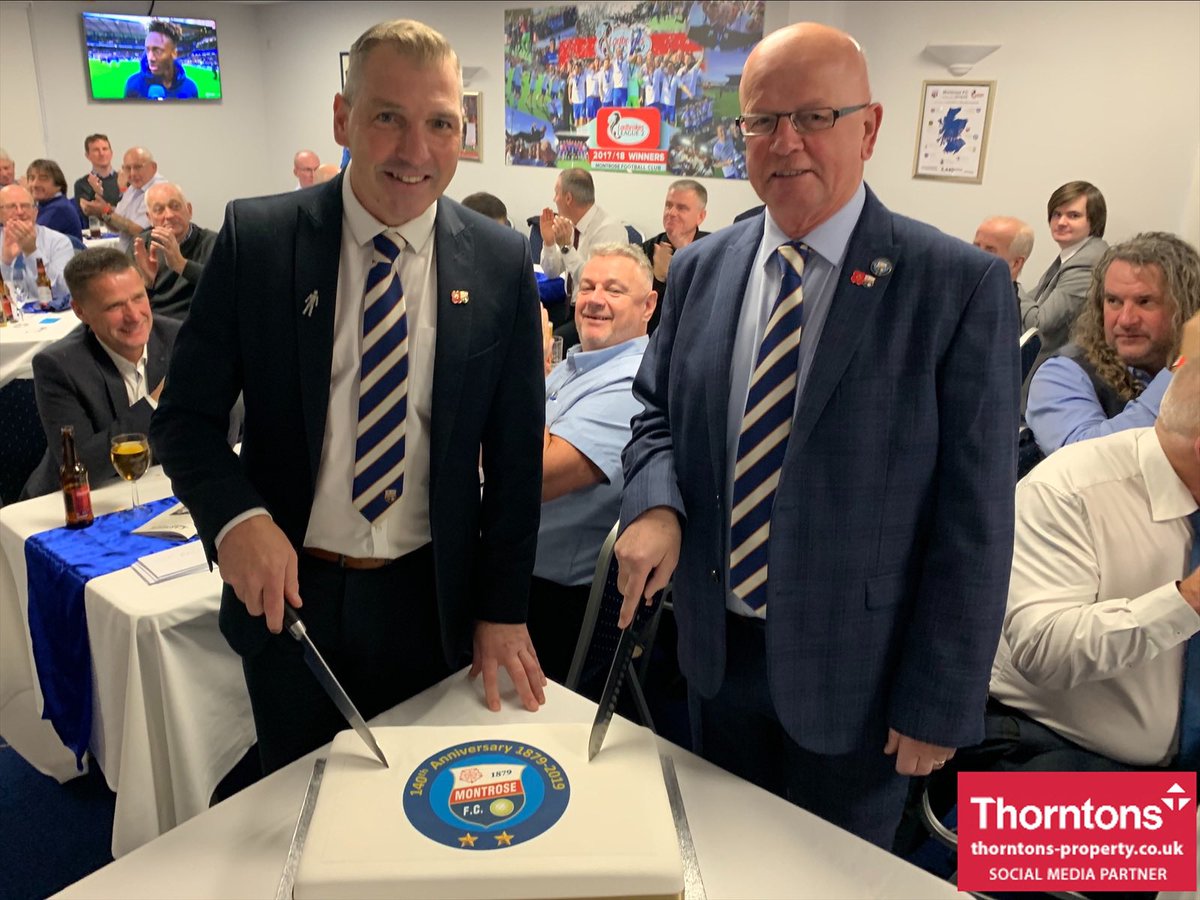 DERBY WIN ICING ON THE CAKE FOR ANNIVERSARY CELEBRATIONS Prior to kick off on Saturday, those in Hospitality and the WJ Lounge witnessed the cutting of our 140th Anniversary cake with the Manager, Chairman and Supporters Club Chairman doing the honours.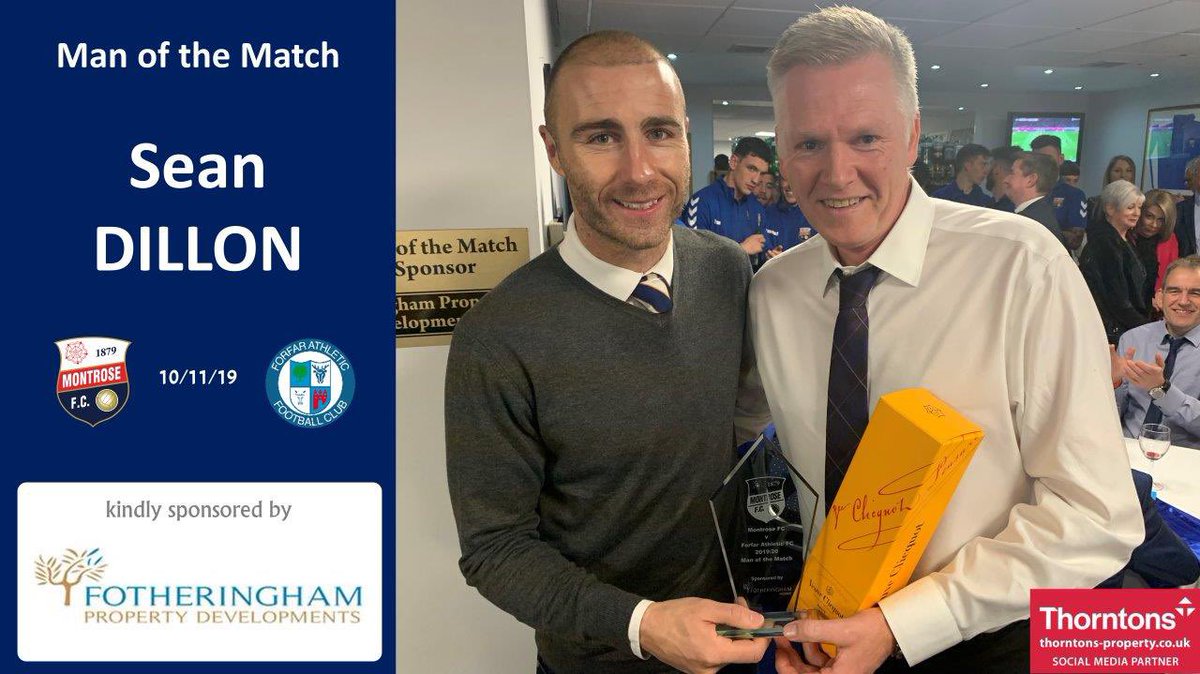 MAN OF THE MATCH Sean Dillon was selected as the beat player on the park on Saturday as he delivered another solid performance. Sean received his award from Shaun McLean, who braved a smile given he is a diehard Dundee fan.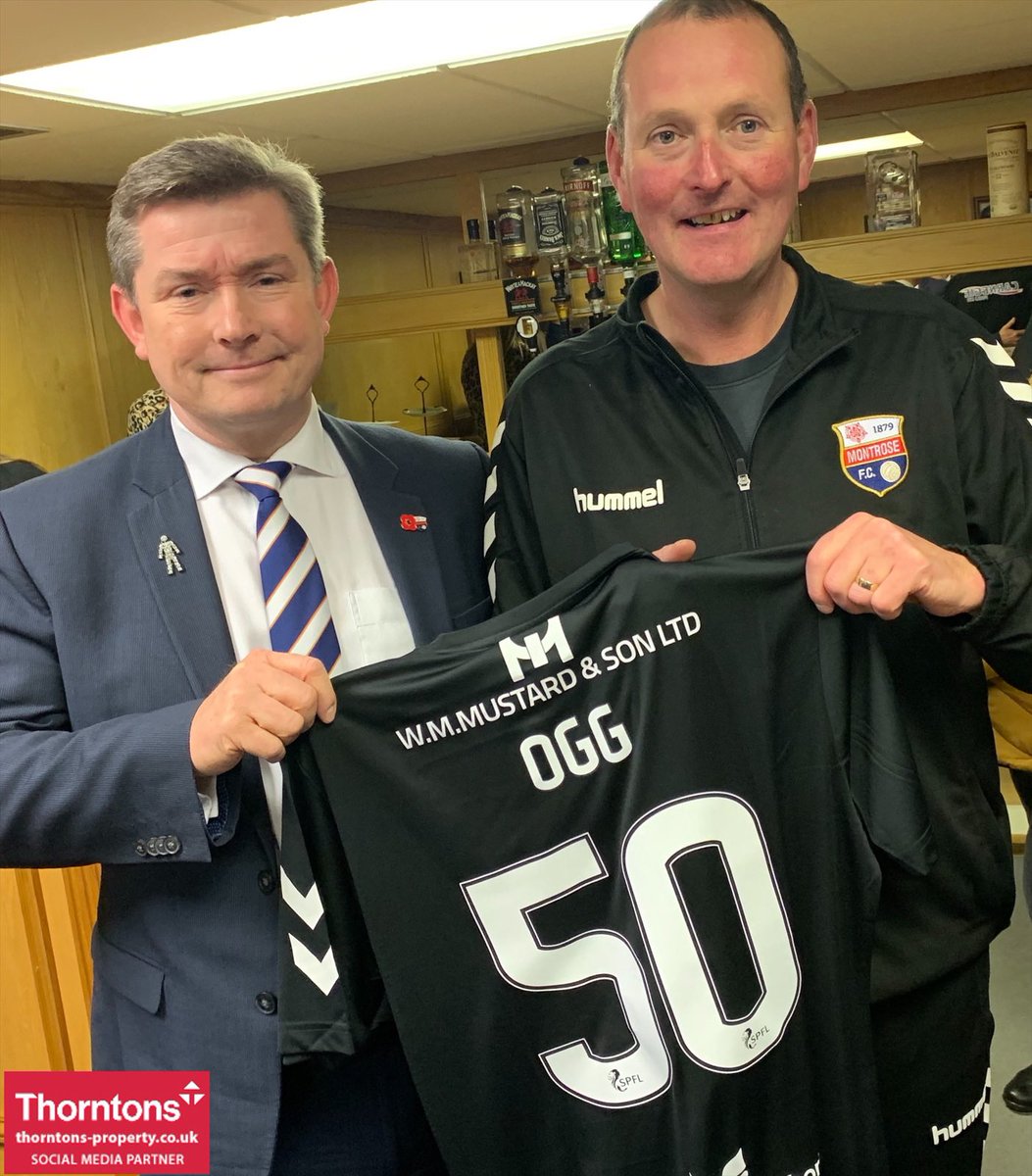 HAPPY BIRTHDAY ROBERT Many happy returns to our Assistant Kit Man, Robert Ogg, who turns 50 today. Lifelong Mo fan Robert has volunteered at the club for a number of years now and his services are greatly appreciated. Barry O'Neill presented Robert with a personalised top.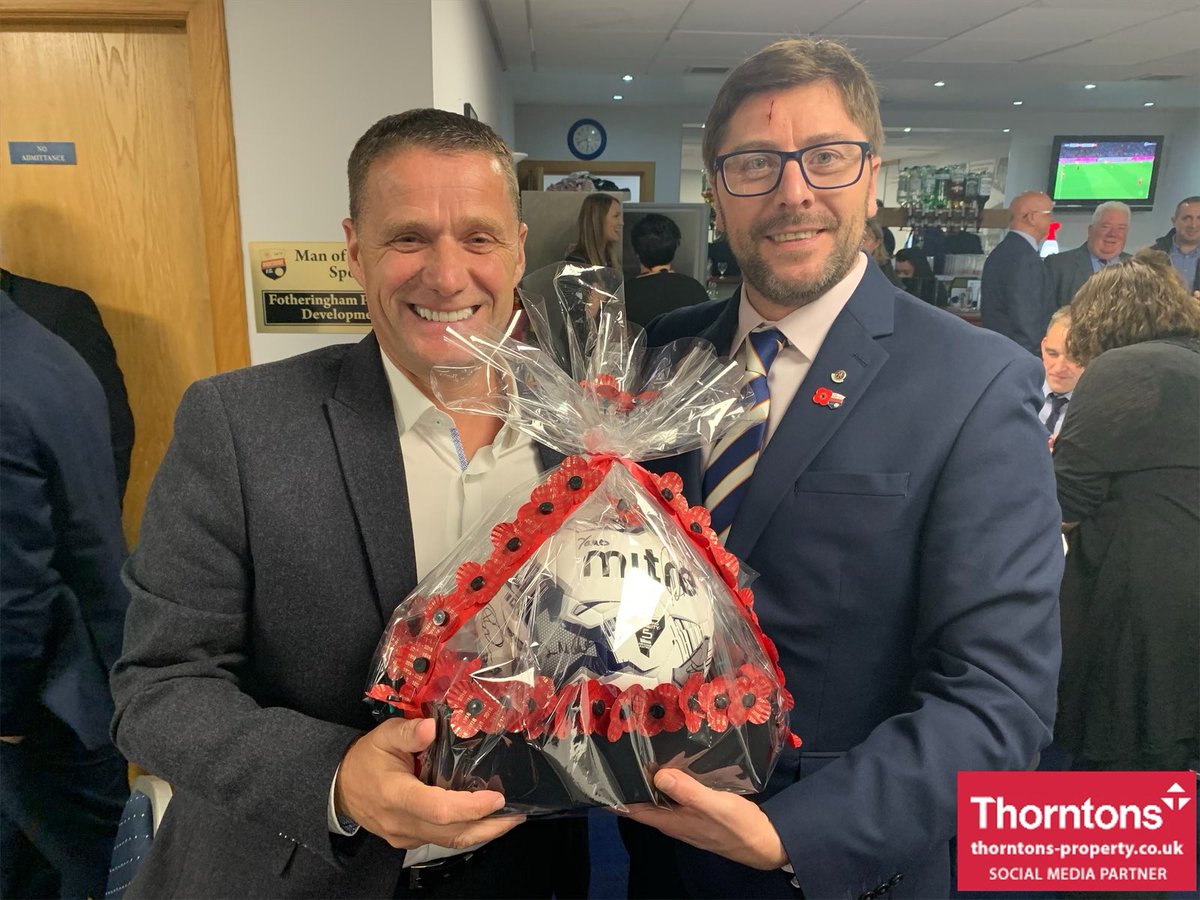 MICHAEL WINS POPPY AUCTION Congratulations to Michael Shirreffs, who bid £130 to win a special Remembrance Day match ball, signed by the first team squad, with all proceeds going direct to Poppy Scotland.
LINKS PARK REMEMBERERS Many thanks to Simon Roberts, Scott Brown, Tom Masson and the Cadets for once again making our remembrance ceremony special on Saturday. Lest We Forget...
youtu.be/Oi2s-X0jd-A
SPEAKING WITH THE BOSS After our sixth consecutive win yesterday, a delighted Manager, Stewart Petrie took time out to share his thoughts with Club Announcer, Ross Thomson in front of another busy Corporate Hospitality.
youtu.be/pyT6xrtv-2A
Happy Birthday to me, Happy Birthday to me, We won the Angus Derby, Conceded nane and scored Three 🎉🎉🎉🍾🍾🍾
82' | SHAUN STRUTHERS!!!!! Shaun Struthers open his account with Montrose by intercepting a pass across the back line and calmly slotting the ball home | 3-0 |
#MOLIVE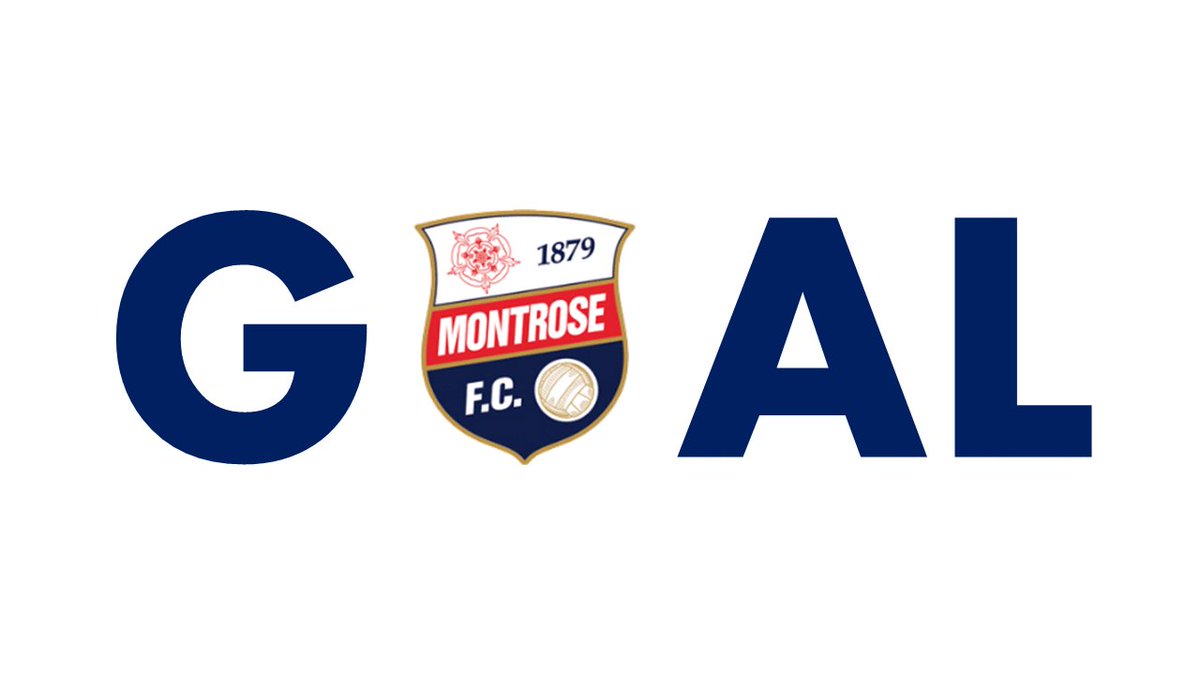 48' | Not quite sure who's scored but I believe it's an own goal from Michael Travis after Andrew Steeves crossed the ball in | 2-0 |
#MOLIVE