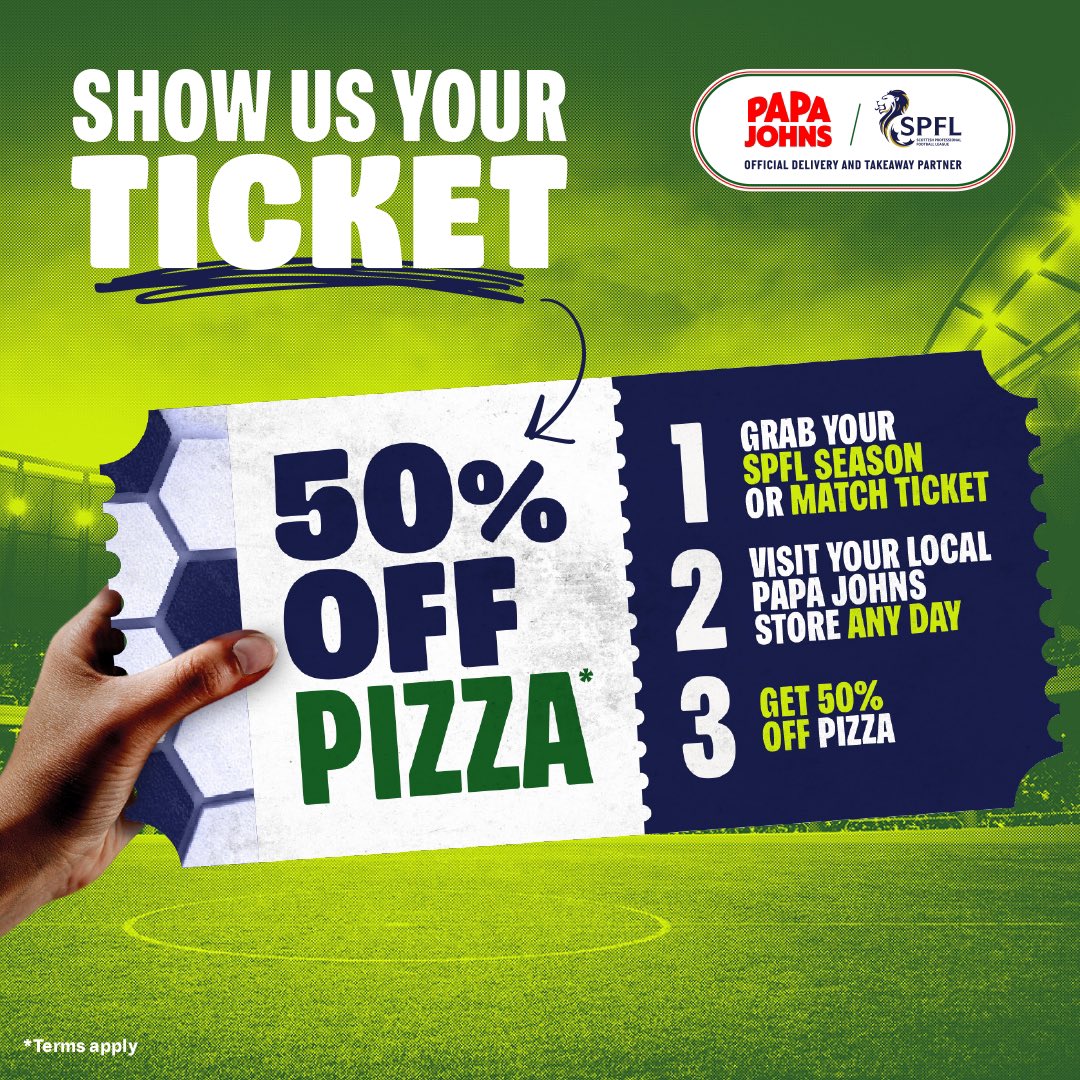 🎟️=🍕! Travelling to the Edinburgh game this weekend? Head into Papa Johns Edinburgh - Newington on route and fuel yourself for the match! ⛽️Show us your ticket in store and receive 50% off ANY pizza (minimum spend £30)! T&Cs apply:
bit.ly/3yHkapK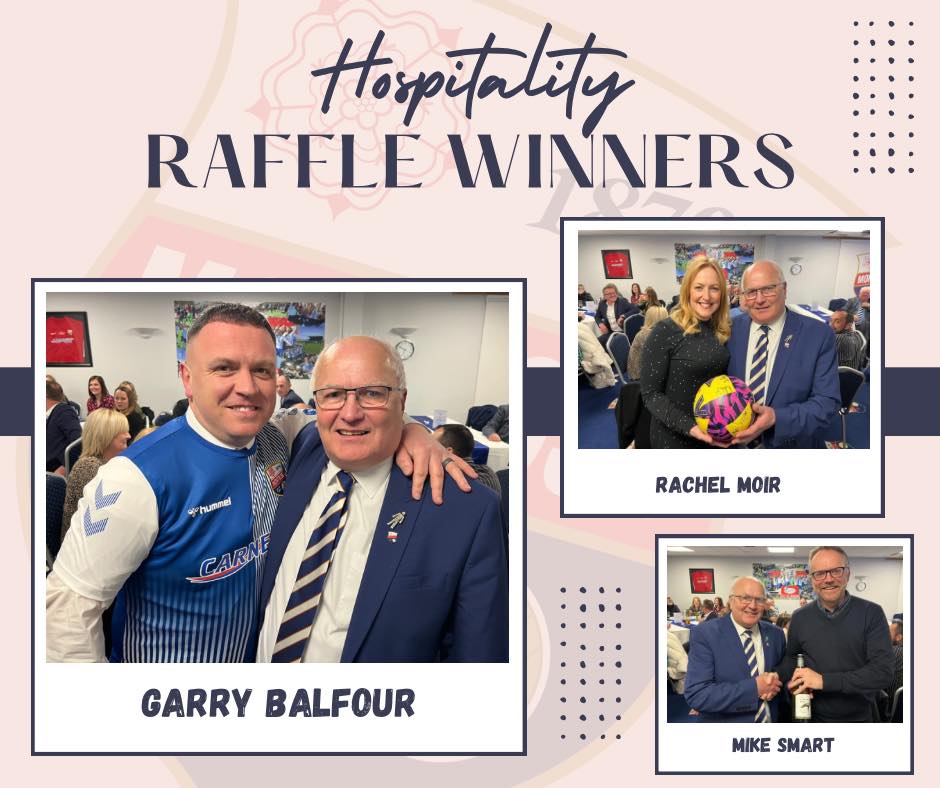 RAFFLE WINNERS Congratulations to Garry Balfour, Rachel Moir and Mike Smart who were winners in last Saturday's Hospitality Raffle. Mike won the wine, Rachel the signed ball and Garry the top prize of a signed home shirt, which were all presented by Director Alan Kenny.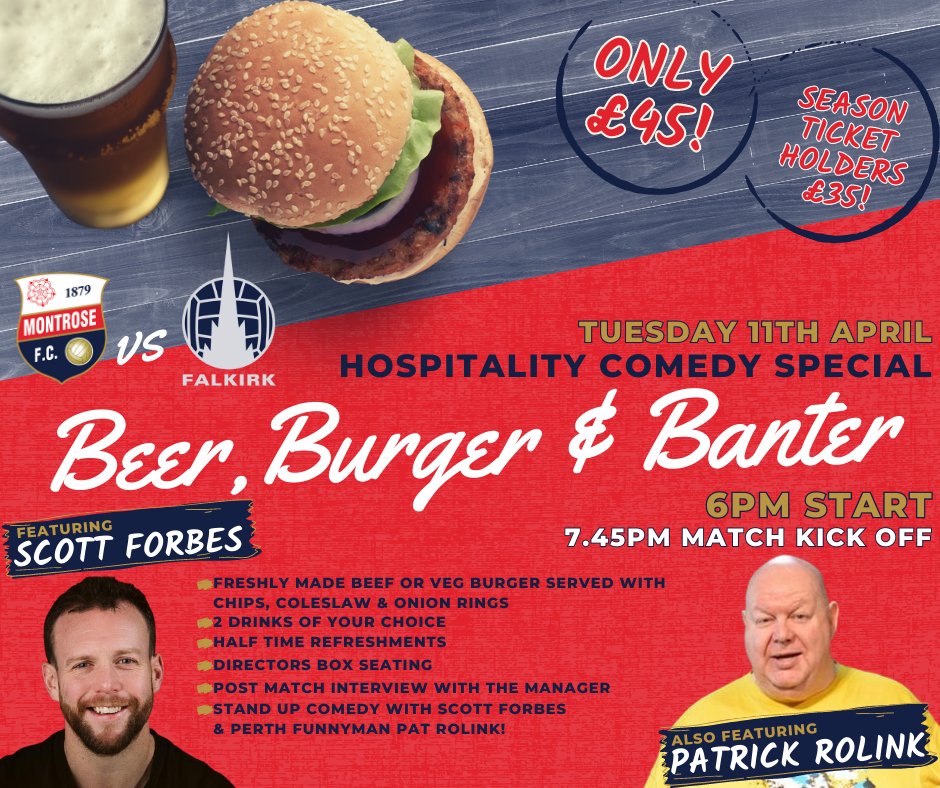 BEER, BURGER & BANTER - HOSPITALITY SPECIAL! Less than 2 weeks to go for our very special hospitality event at our rescheduled game against
@FalkirkFC
on Tuesday 11th April Featuring Stand Up Comedy from Montrose' own Scott Forbes and funnyman Patrick Rolink!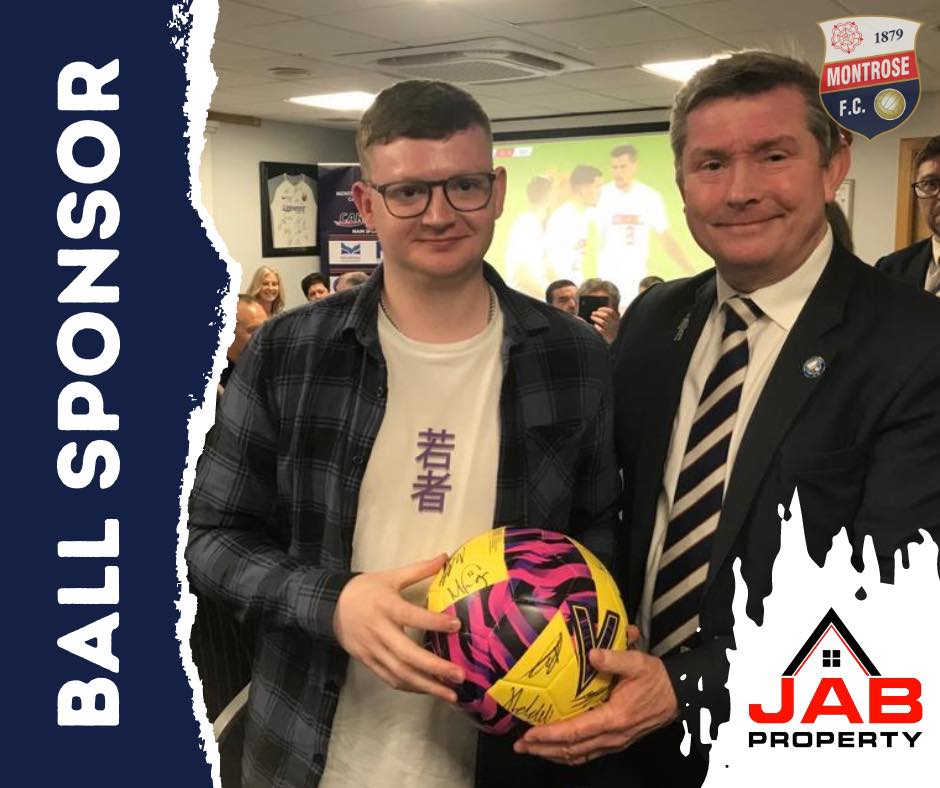 BALL SPONSOR Many thanks to JAB Property Developments Ltd, who were our Ball Sponsor last Saturday against Dunfermline. As a token of our appreciation, Director Barry O'Neill presented Blair Collie with a signed match ball.
Fitbaw? Mair like FitBRAW! Amirite!? 🏴󠁧󠁢󠁳󠁣󠁴󠁿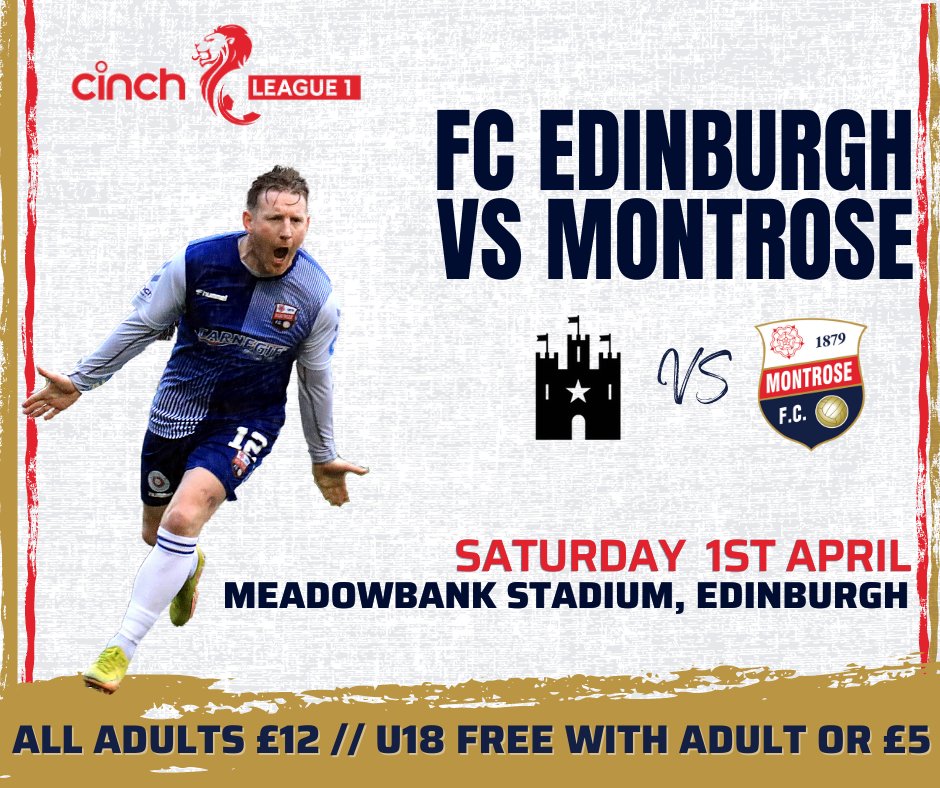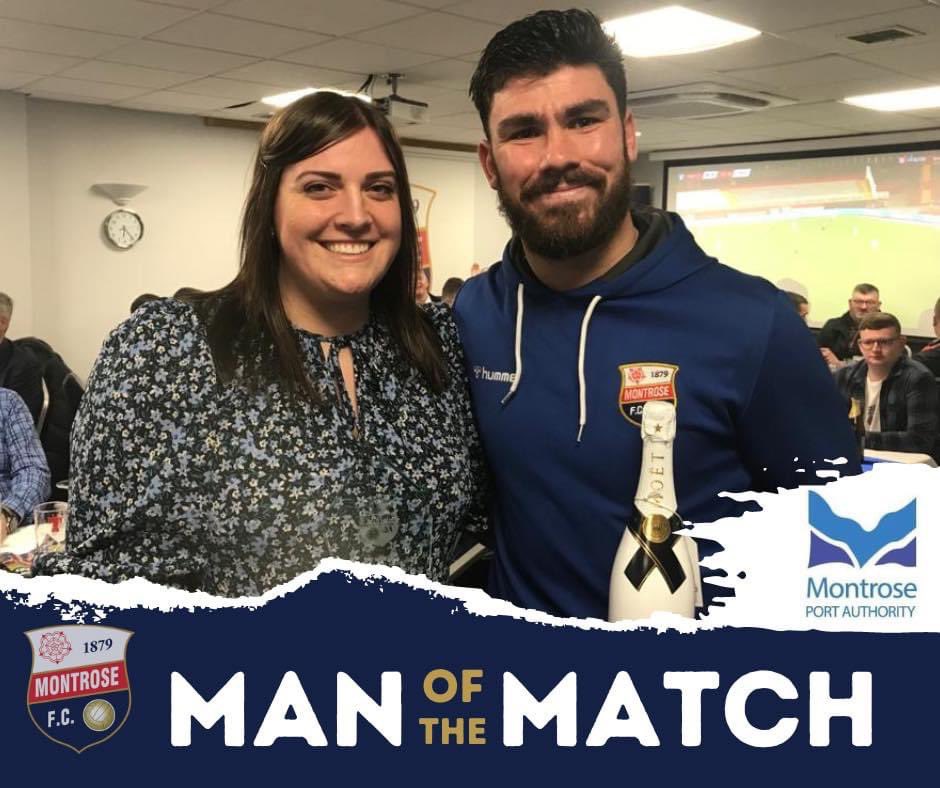 MAN OF THE MATCH Andrew Steeves was picked as the best of the bunch on Saturday by Match Sponsors Montrose Port Authority. Lynn Sayer presented Andy with his trophy and bubbly, kindly sponsored by Fotheringham Homes.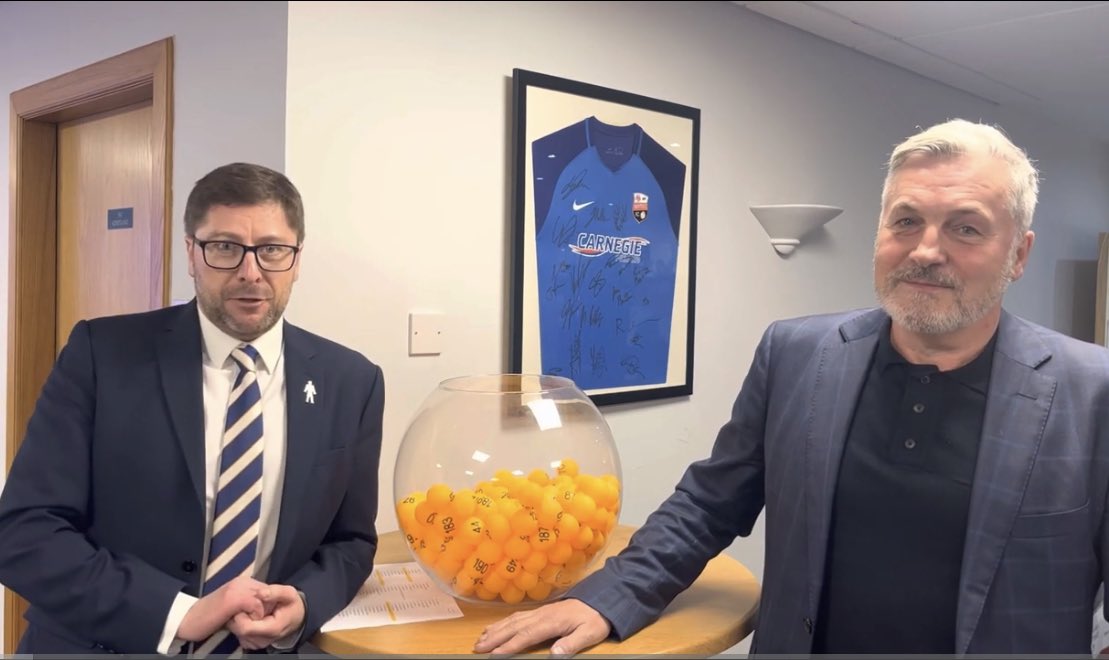 CLUB 500 - MARCH DRAW Longtime supporter and sponsor of the Club, Andy Stirling chatted with Ross Thomson about Upper Dysart Larder's expansion plans, both on the farm and as sponsor of the Club ahead of drawing this months BIG winners!
youtu.be/OPboYOFH-wI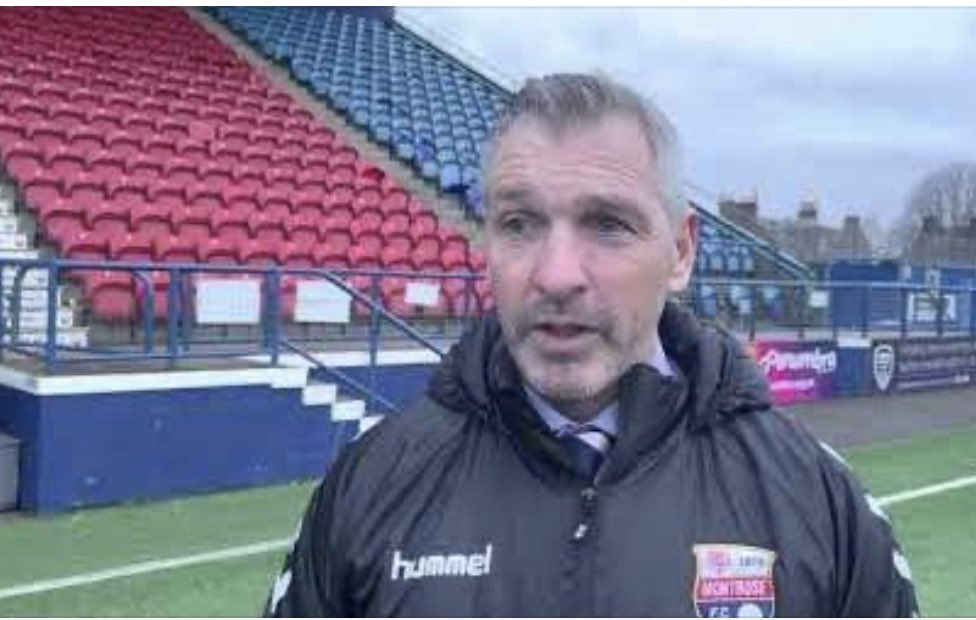 POST MATCH REACTION The thoughts of the Gaffer after a competitive, entertaining, yet ultimately disappointing day.
youtu.be/gHMFBWLWk3M
FULL TIME - Despite increasing spells of pressure towards the end the Pars hold out for a deserved win 1-3
84: Tame free kick from McAllister from 30 yards straight at the keeper 1-3
76: Great ball in by Lyons is poked just over from close range by Brown at full stretch 1-3
72: Great blocking tackle by Steeves denies McCann effort on goal 1-3
65: GOAL - Brown volleys home McAllister knock down from 14 yards high into the net past Mehmet 1-3
64: Callaghan and Masson replaced by Watson and Machado 0-3
55: GOAL - Wighton sends Matthews the wrong way from 12 yards 0-3
55: PENALTY - Dillon fouls Hamilton and ref point to the spot. 0-2
52: Matthews tips a McCann free kick round the post 0-2
SECOND HALF kicks off with Lyons and Brown replacing Johnston and Mackinnon 0-2
42: McAllister cross tipped clear by Mehmet 0-2
32: McAllister shoots over from the edge of the area 0-2
29: GOAL - Breakaway sees Matthews tip McCann shot on to the bar but Wighton heads rebound into an empty net 0-2
27: SAVE - Fingertip save over the bar from Matthews denies McCann's firm effort 0-1
26: SAVE - Good reflex save from Matthews denies Wighton 0-1
22: GOAL - McCann heads home from close range at the far post despite good effort from Matthews 0-1
19: Callaghan free kick easily caught by Mehmet 0-0
18 - Benedictus receives yellow for foul on Johnston 0-0
12 - Blue on blue tackle as Allan fouls Johnston inside Pars box 0-0
KICK OFF here at Links Park 0-0