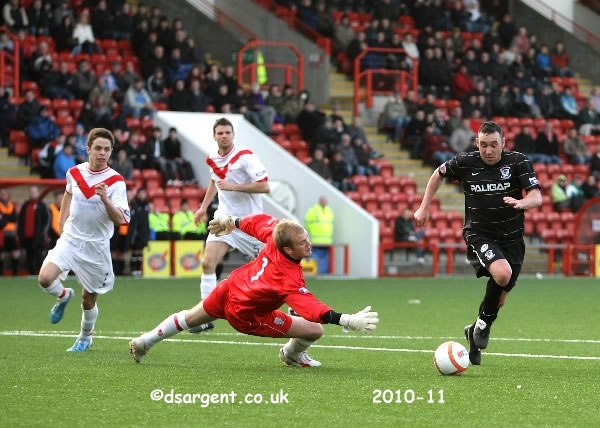 From 1️⃣ to 💯 What better way to spend a Sunday evening that sitting down to enjoy a century of Michael Moffat goals? ➡️
youtu.be/fHUIDkw_8Gk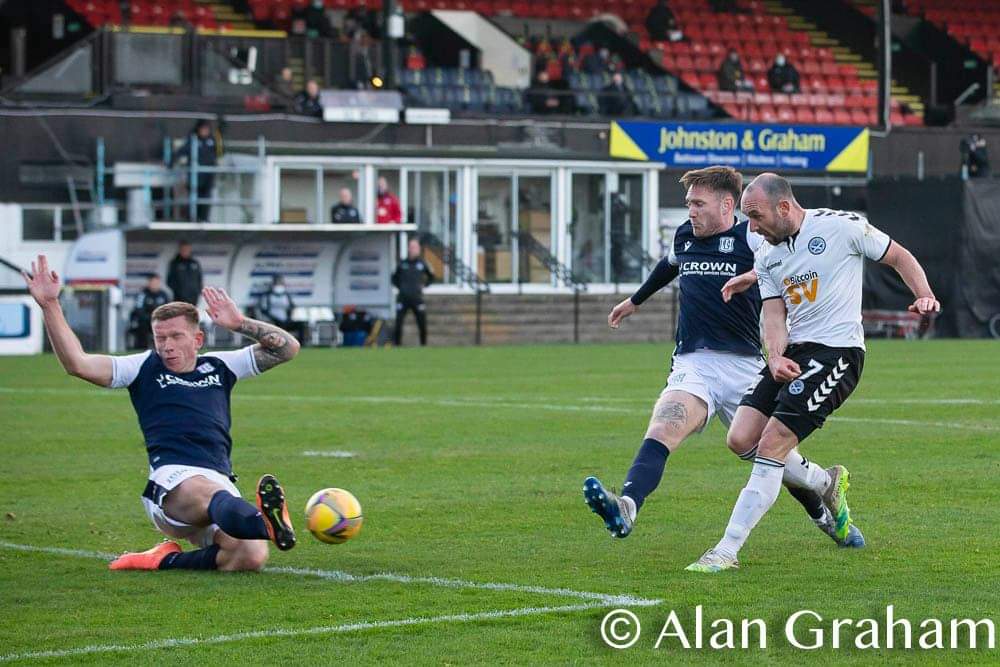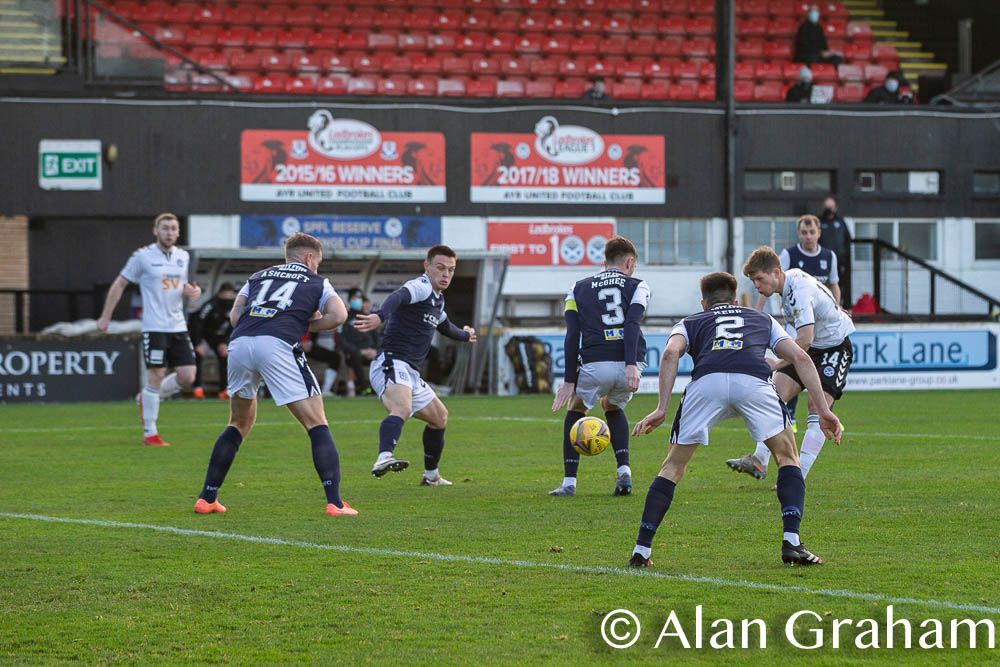 📸 | A good day at Somerset Park. Thanks to Alan Graham for the shots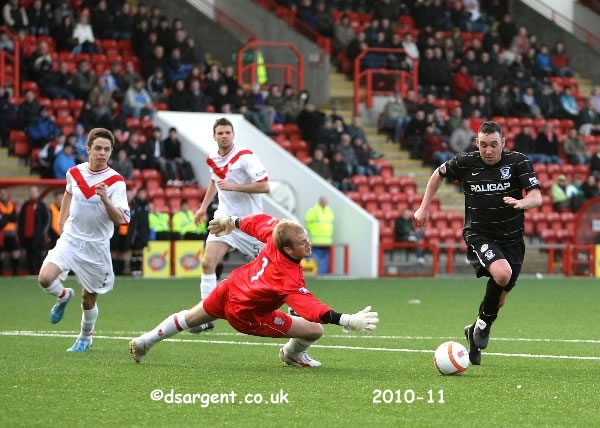 How it started How its going (March 2011) (November 2020)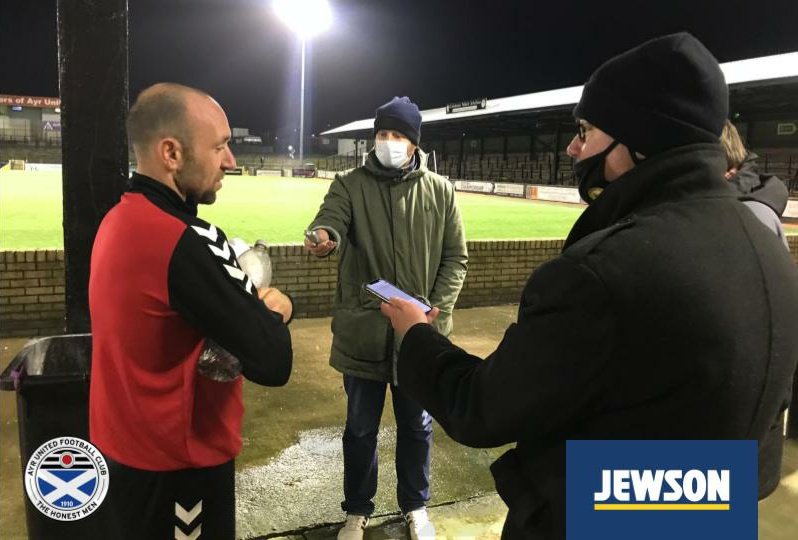 🎙️ | Post match inverviews with manager Mark Kerr and man-of-the-moment Michael Moffat after today's win ➡️
youtu.be/rq2ndlOChOs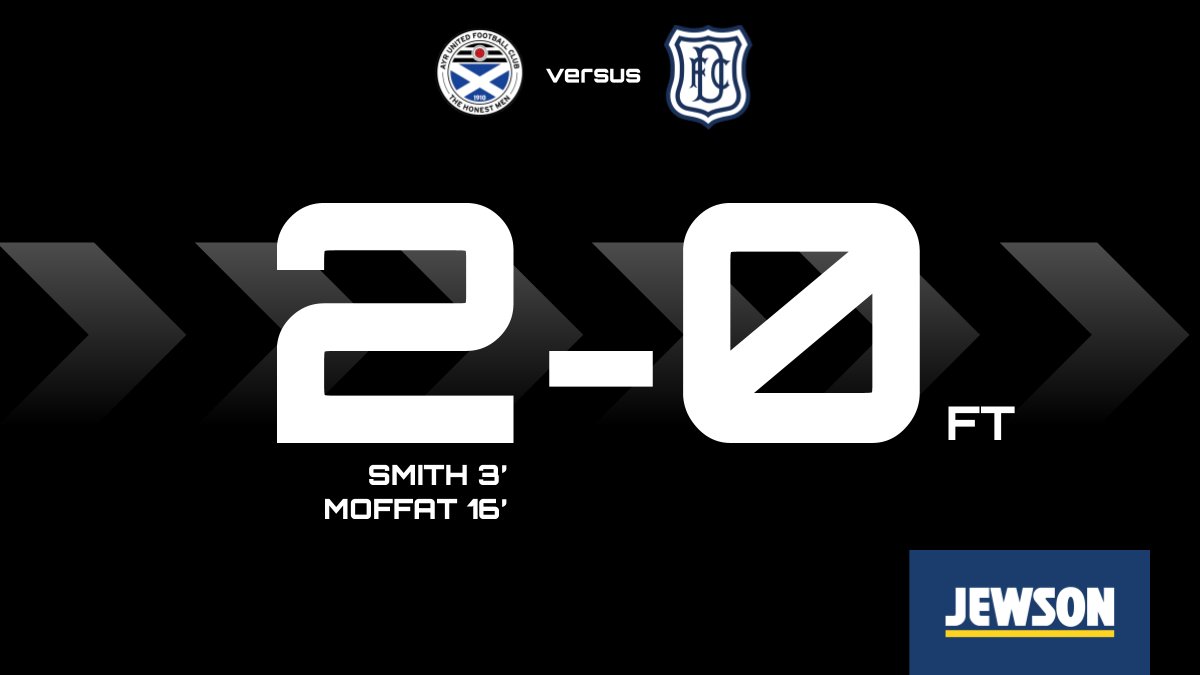 GET IN! Two early goals and another clean sheet earn the Honest Men all three points.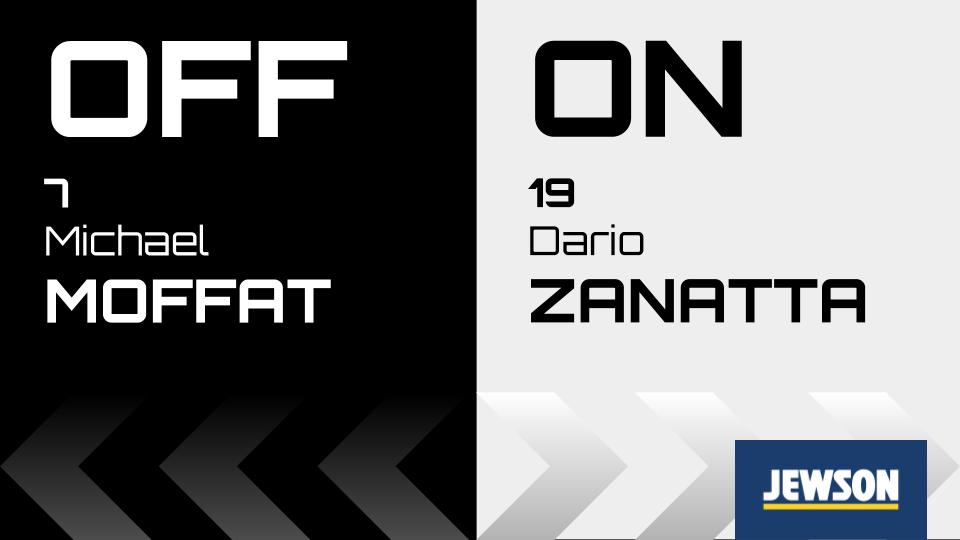 🔁 | Hopefully the Moff is getting a virtual standing ovation. He's been outstanding on the occasion of his 100th goal for the club.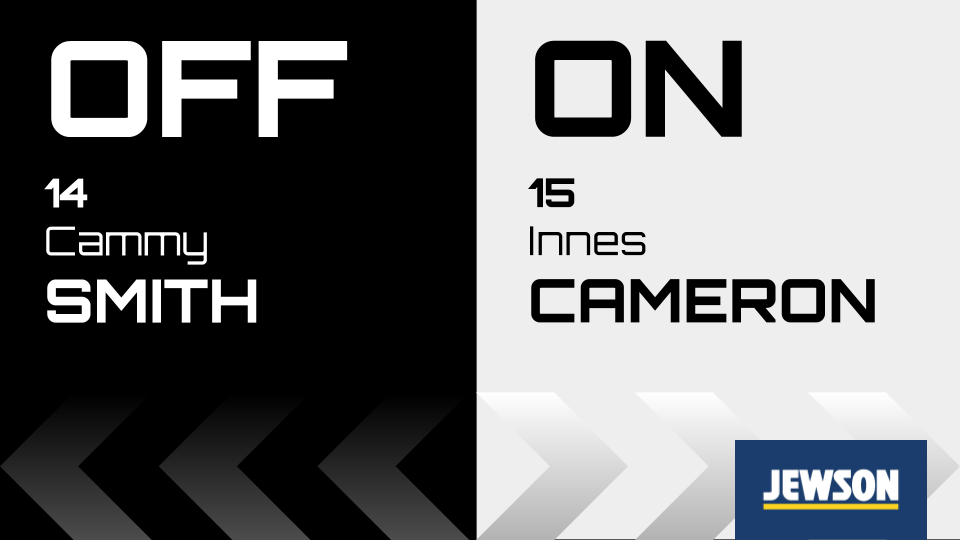 🔁 | Second change for United.
🟡 | Yellow card for Viljami Sinisalo as referee Graham Beaton takes issue with the time taken at a goal kick.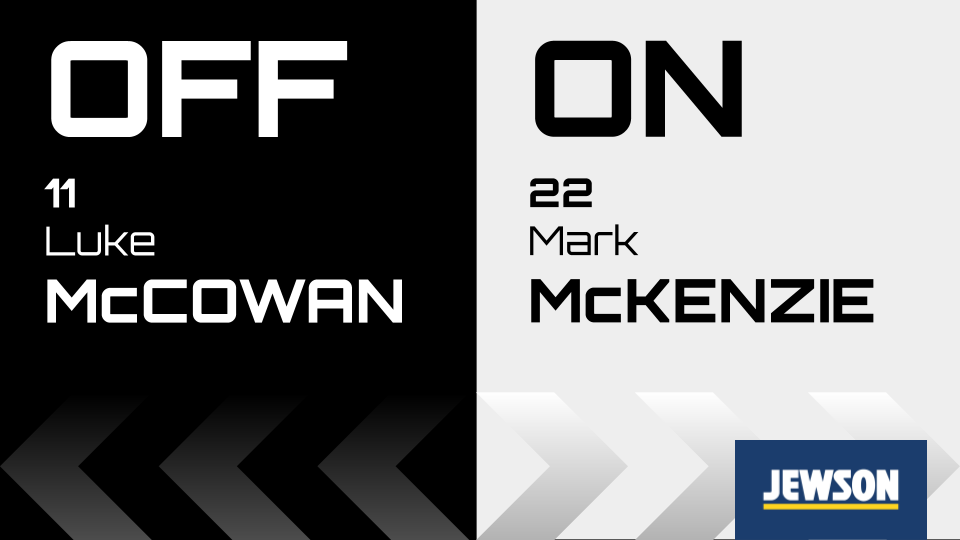 🔁 | Fresh legs for the Honest Men with Luke McCowan replaced by Mark McKenzie. A great shift from McCowan this afternoon.
⏱️74' | Luke McCowan turns home Cammy Smith's cross from the left but an escape for Dundee as Assistant Referee Colin Drummond raises his flag. [2-0]
⏱️69' | CLOSE! Andy Murdoch flings himself at Paddy Reading's cross from the left but the midfielder cannot connect at close range [2-0]
⏱️67' | Another smart stop from Viljami Sinisalo to deny Shaun Byrne's power shot from around the penalty spot as the visitors pile on the pressure [2-0]
⏱️63' | Long-range effort from Charlie Adam turned away from Sinisalo [2-0]
⏱️53' | Great save by the Big Finn low down to claim Christie Elliot's powerful header [2-0]
⏱️49' | Sinisalo does well to punch clear another Dundee corner in a very congested six-yard box [2-0]
⏱️46' | Bright start to the second-half for the visitors but United cope with a deep Charlie Adam free-kick and a couple of corners [2-0]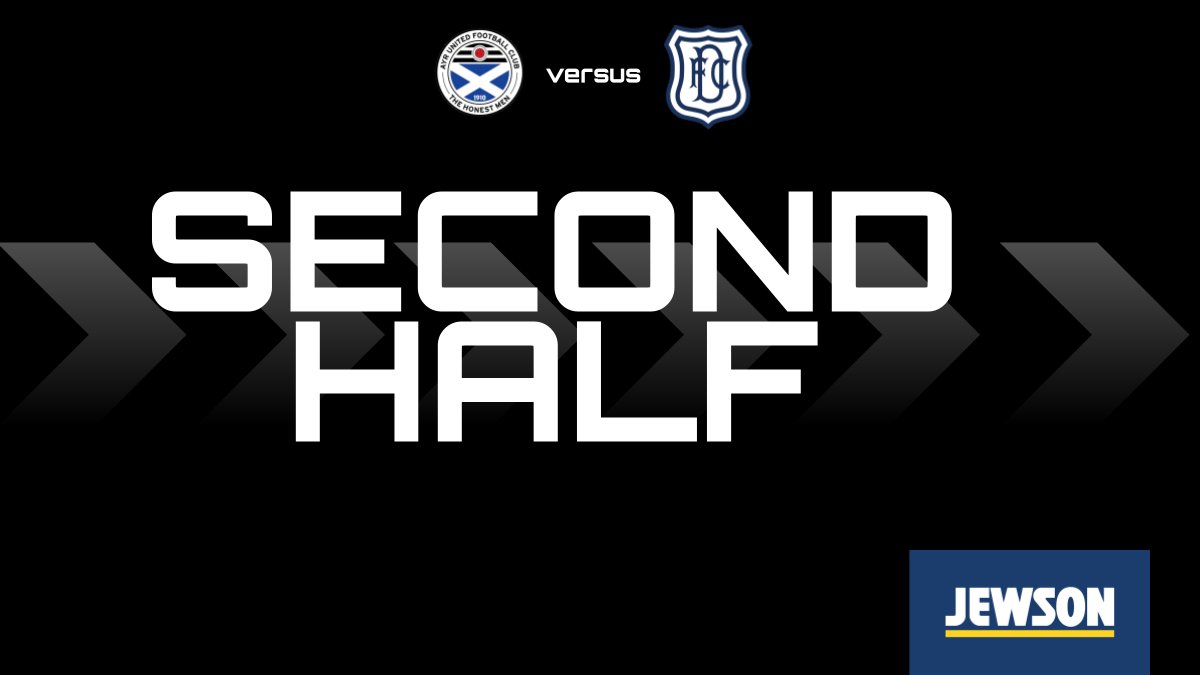 Second-half is underway [2-0]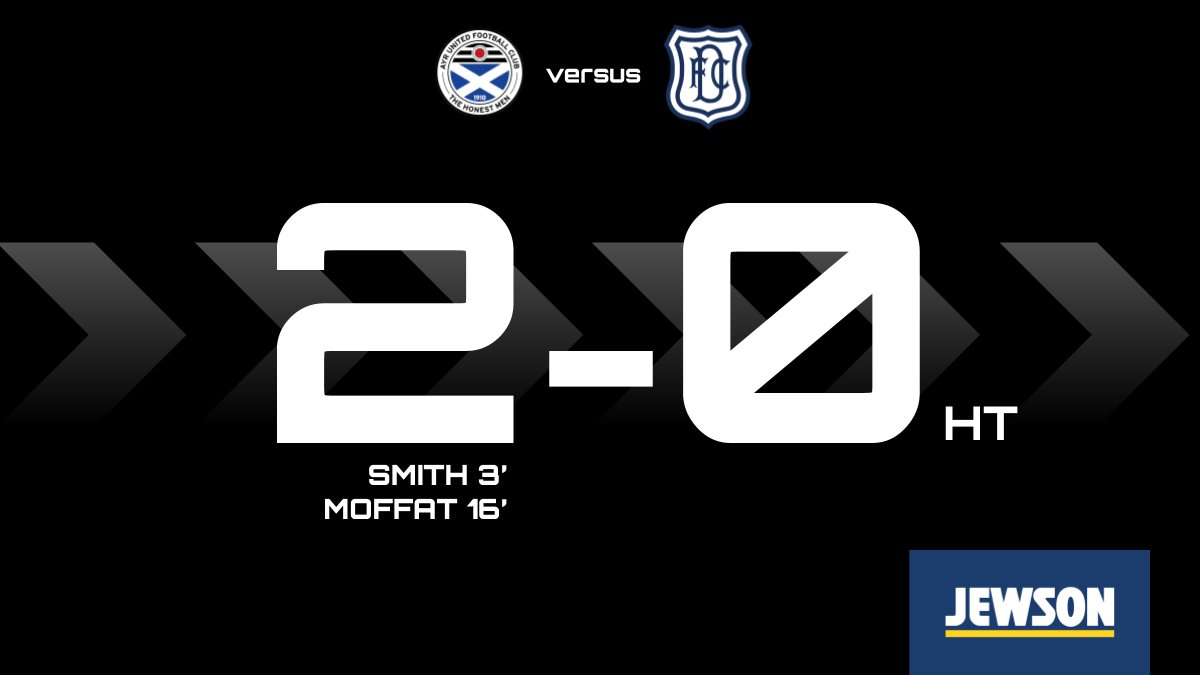 The Honest Men lead at the break thanks to Cammy Smith and a landmark goal for Michael Moffat.
⏱️41' | Great defensive play by Houston to deny Paul McGowan after a defected shot found its way to the Dundee man.
⏱️37' | Osman Sow goes close as he is first to a cross from the Dundee right but his volley is wide of the near post.
⏱️30' | Chance for Christie Elliot at the back post is Dundee's best chance of the game so far but Sinisalo is able to deflect it out for a corner [2-0]
⏱️26' | United looking increasingly dangerous on the break. Joe Chalmers drives forward with the ball, plays it wide to McCowan but his first time pass can't find Moffat. [2-0]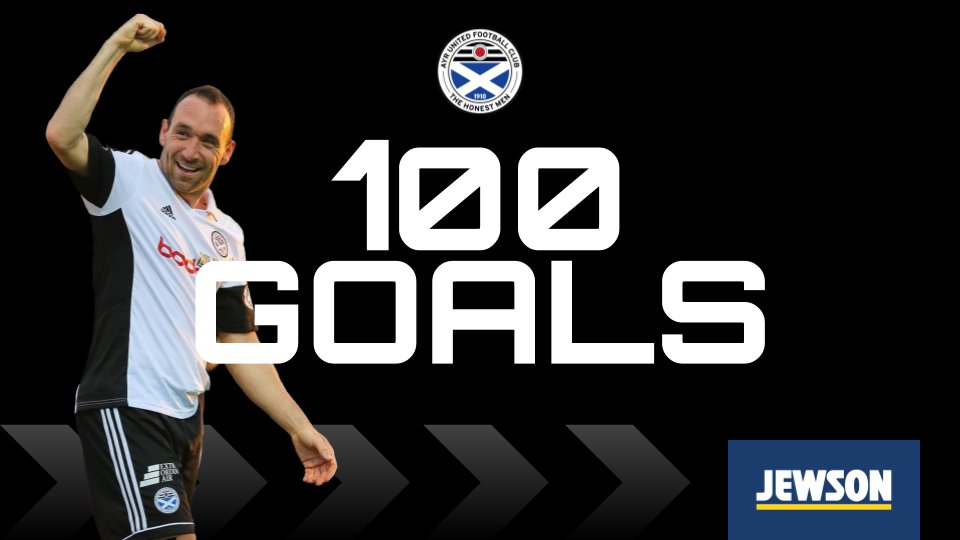 The Moff. 🖤🤍
⏱️21' | Luke McCowan the next to go close for the Honest Men with a shot that just goes past the post.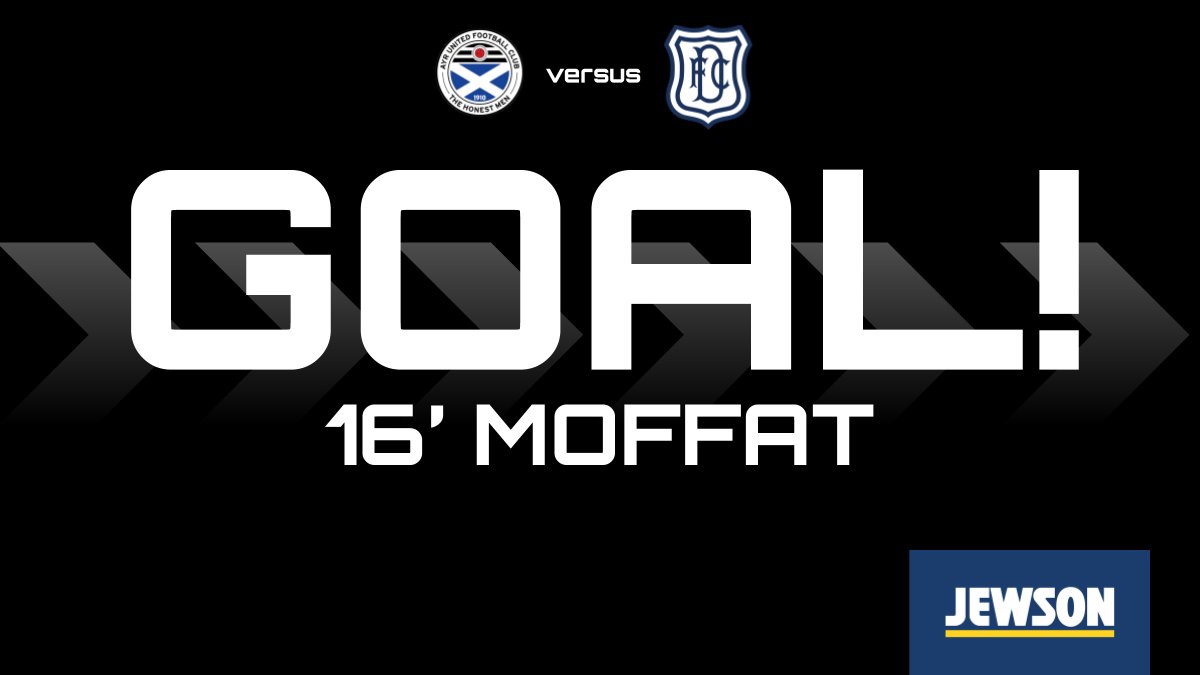 ⚽️ GOOOAAALLLL AYR! | And there is the second as Michael Moffat expertly places the ball past Legdzins to give United a two goal advantage with his 100th goal for the club.