FULL TIME: Morton 4-4 Alloa. This epic comes to a sore end as a last minute equaliser from Alloa divides the points here at Cappielow. A great game it has to be said!
#WeAreMorton
90' MCGINTY ALMOST GETS A LATE WINNER! A corner into the box meets Luca Colville who headers the ball back in to find Sean McGinty who just can't hit the target.
90' Absolute heartbreak, 4-4.
88' ROGERS SAVES! Danny Rogers pulls off a great save to deny Alloa of a big chance to get the equaliser.
Alloa have got a goal back here as a pass through to Kevin O'Hara sets up the chance for a finish under Danny Rogers.
twitter.com/Morton_FC/stat…
84' Substitution for Morton: OFF: Bob McHugh ON: On his debut, Craig McGuffie!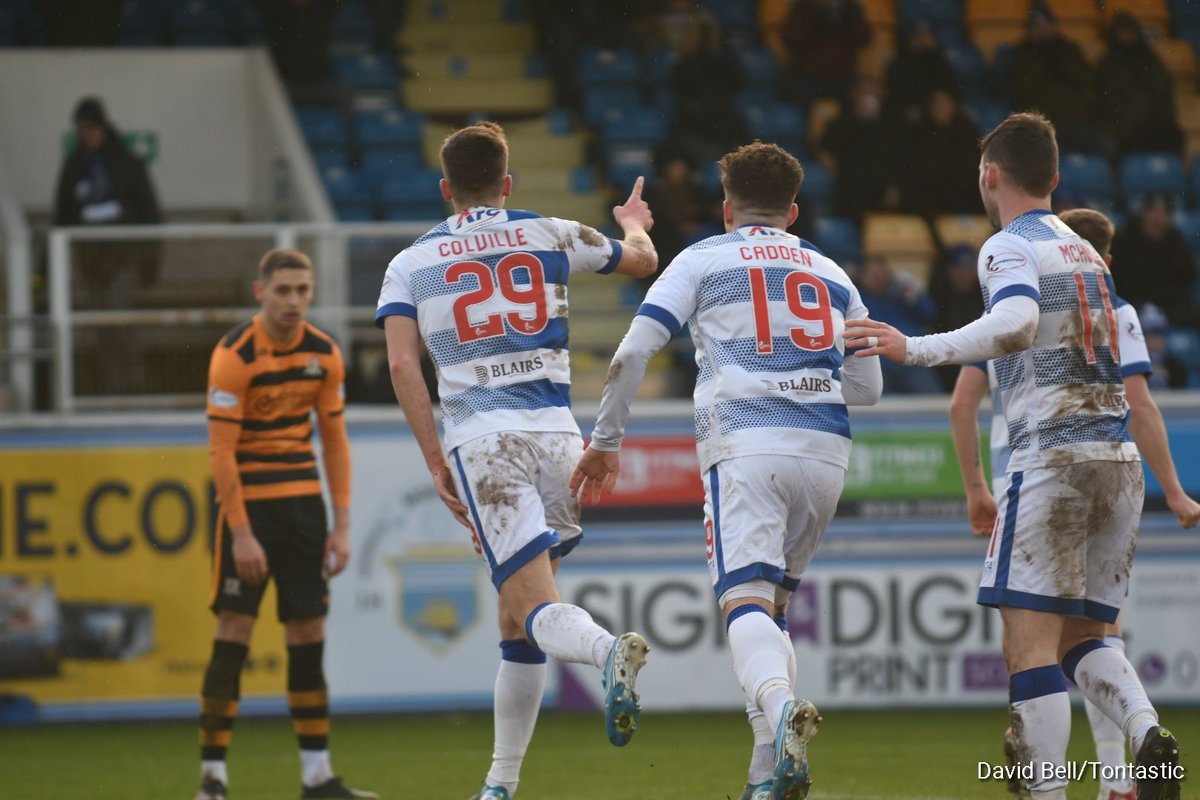 What a picture this is as Luca Colville grabbed the equaliser for Morton! 🔵⚪️
77' That is a superb run from Kalvin Orsi as he dribbles by two players and tries to sneak the ball into the back of the net but the ball trickles beyond the post.
75' A much milder half than the previous it has to be said but Kalvin Orsi is unable to connect with the ball just inside the box as the game remains 4-2.
69' Substitution for Morton: OFF: Nicky Cadden ON: Chris Millar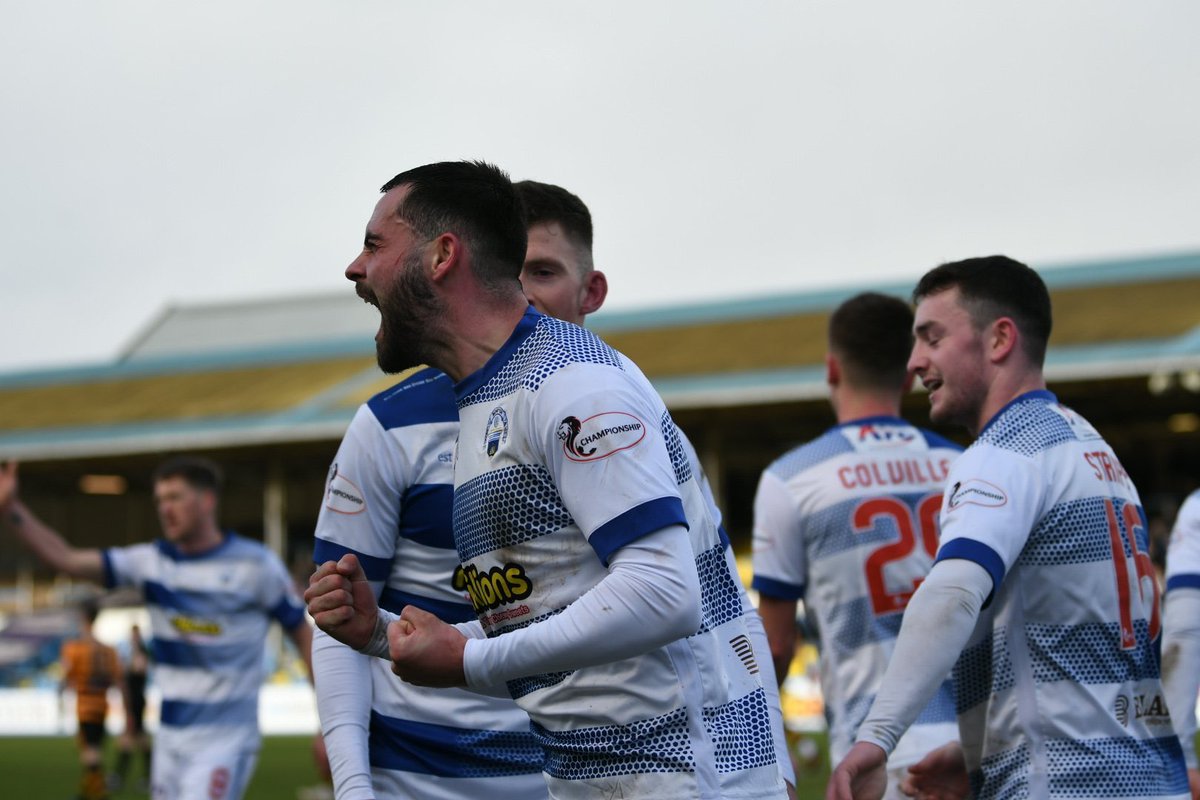 If Reghan's passion doesn't make you smile then I'm not sure what will, an absolute joy to see! 💙
59' PROMISING EFFORT FROM CADDEN! Nicky Cadden has an ambitious effort from just outside the box which proves difficult for Kieran Wright to deal with however the ball is palmed away from danger.
53' THE TON HIT THE BAR! A delightful cross into the box from Nicky Cadden finds the waiting Bob McHugh for the header which leathers off the bar. COME ON MORTON!
53' MORTON DENIED BY A GREAT SAVE! The Ton are so close to getting another goal here at Cappielow as a deflected cross from Nicky Cadden causes Kieran Wright to dive to his right and palm the ball out for a corner.
There was a sub at half-time for the Ton: OFF: Jim McAlister ON: Kalvin Orsi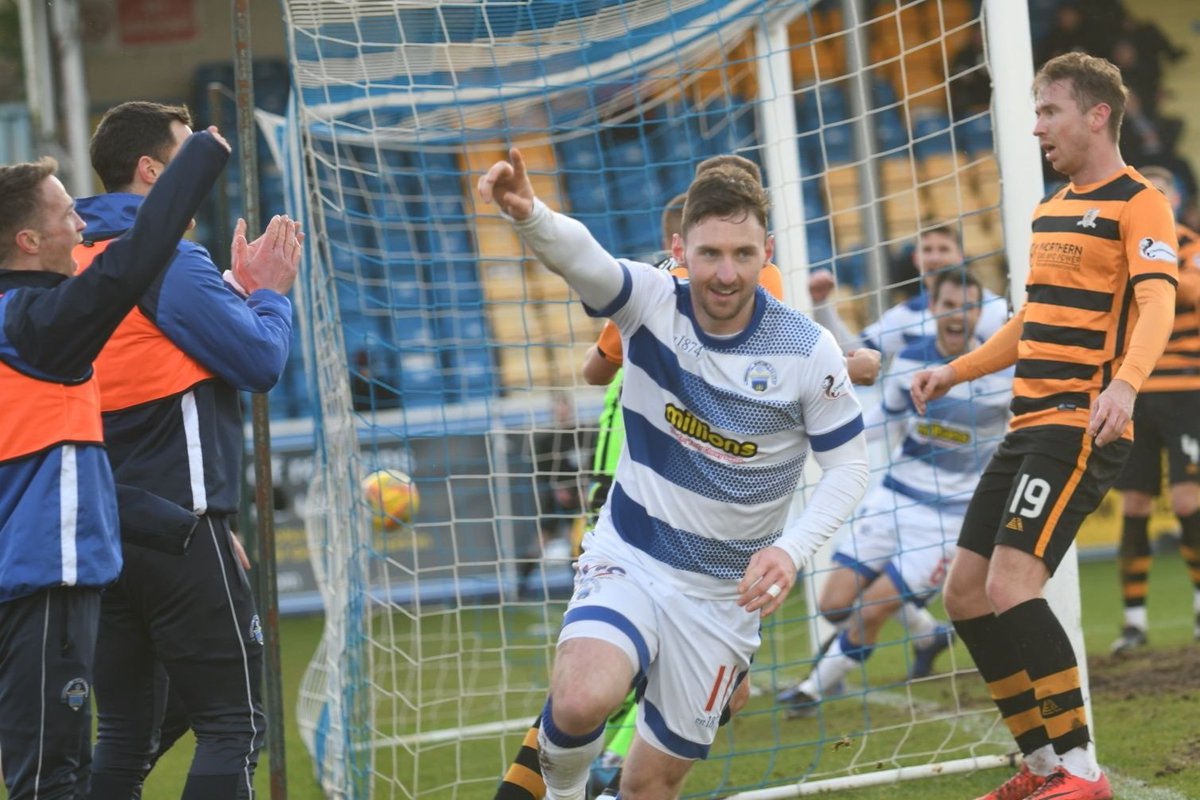 Our very own Bob McHugh celebrating Morton's fourth goal of the day!
Winner of the half-time draw is as follows: 058585 Congratulations to the winner of the jackpot of £220! 🎉
HALF TIME: Morton 4-2 Alloa. And breathe, wowzerooney! There's too much to summarise here in this tweet but some talking points: Reghan Tumilty playing delightfully, a rocket of a volley from him to put the Ton ahead, whole team are playing well. MON EH TON!
#WeAreMorton
Nicky Cadden plays in an exceptional cross into the box which meets the head of Bob McHugh as his header simply glides over the goalkeeper and into the goal. YAS MAN!
#WeAreMorton
twitter.com/Morton_FC/stat…
45' 🎶LAY DOWN GIVE ME BOB MCHUGH 🎶 THIS IS INCREDIBLE! THE TON GO FURTHER AHEAD! MAGIC STUFF!
Take a bow, Reghan Tumilty! After having a sublime impact so far in this game, Reghan Tumilty gets rewarded with an absolute cracker of a goal. THAT IS STUNNING!
twitter.com/Morton_FC/stat…
44' AW THAT IS AN ABSOLUTE THUNDERBELTER FROM REGHAN TUMILTY! 3-2 THE TON!
I must say, what an incredible cross that was from Reghan Tumilty! His cross gave Luca Colville the chance for the diving header into the bottom right corner. OH YES!
twitter.com/Morton_FC/stat…
39' INCHES WIDE FOR MORTON! Reghan Tumilty collects a pass from Kyle Jacobs and attempts to curl one around Kieran Wright from just outside the box but the ball goes narrowly wide.
36' After a brief spell of little chances, Morton go very close as a cross in from Nicky Cadden can't find the sliding Bob McHugh which sees the ball being cleared from danger.
Kevin Cawley scores a cracker of a goal from around 25 yards out as he curls one in to give Alloa the lead.
twitter.com/Morton_FC/stat…