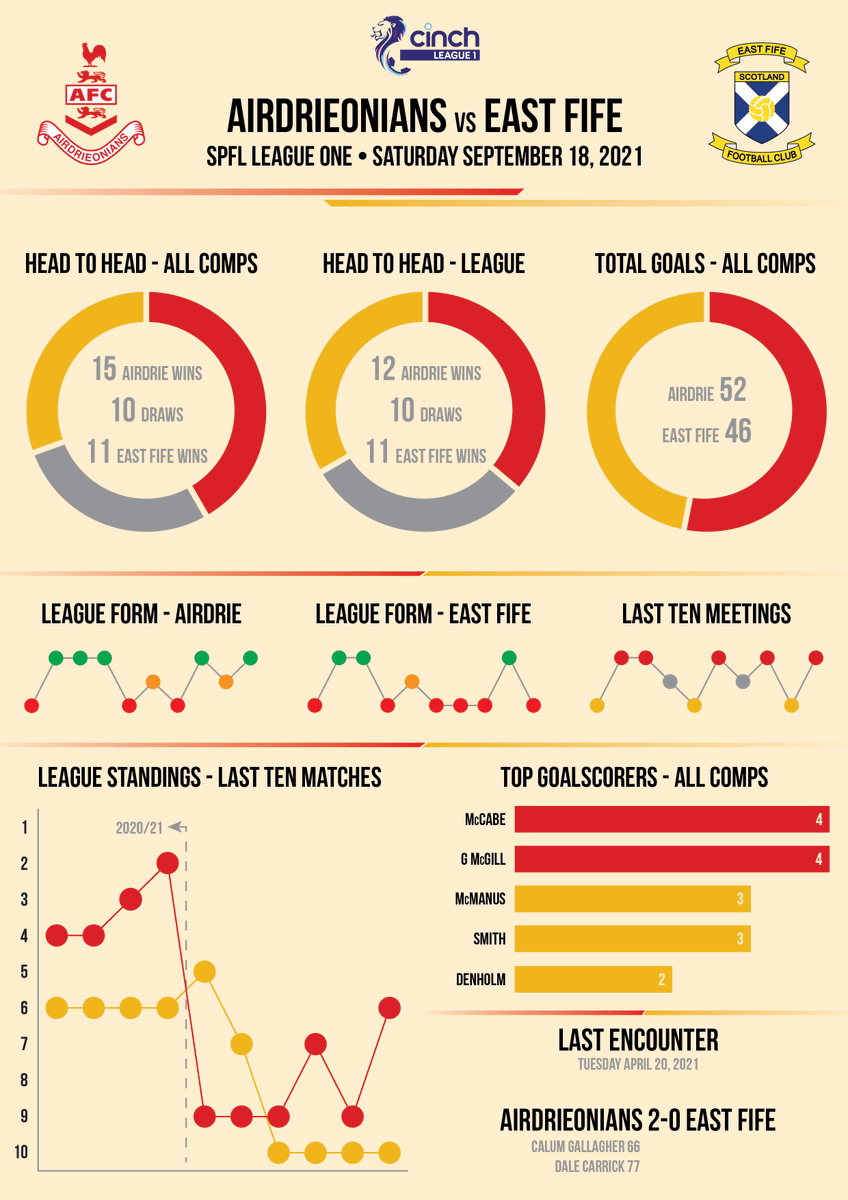 Our infographic has all the facts and figures from our previous meetings with East Fife: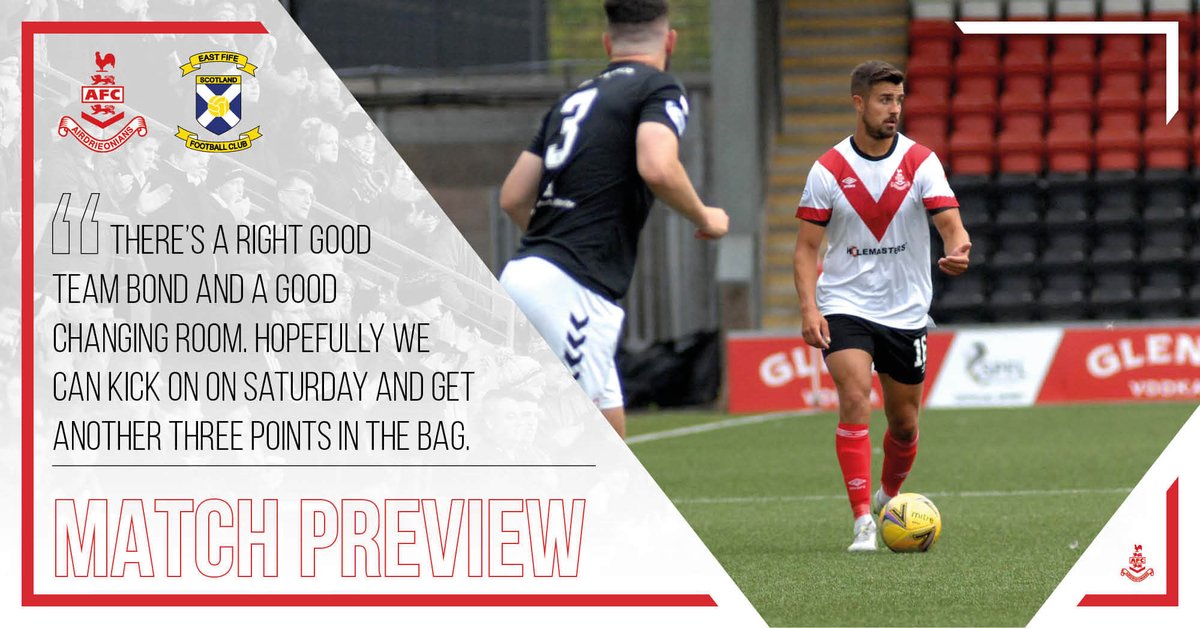 Craig Watson says Airdrie's team spirit can propel them to a second successive home win on Saturday as the Diamonds welcome East Fife to the Penny Cars Stadium.
airdriefc.com/2122-news/2109…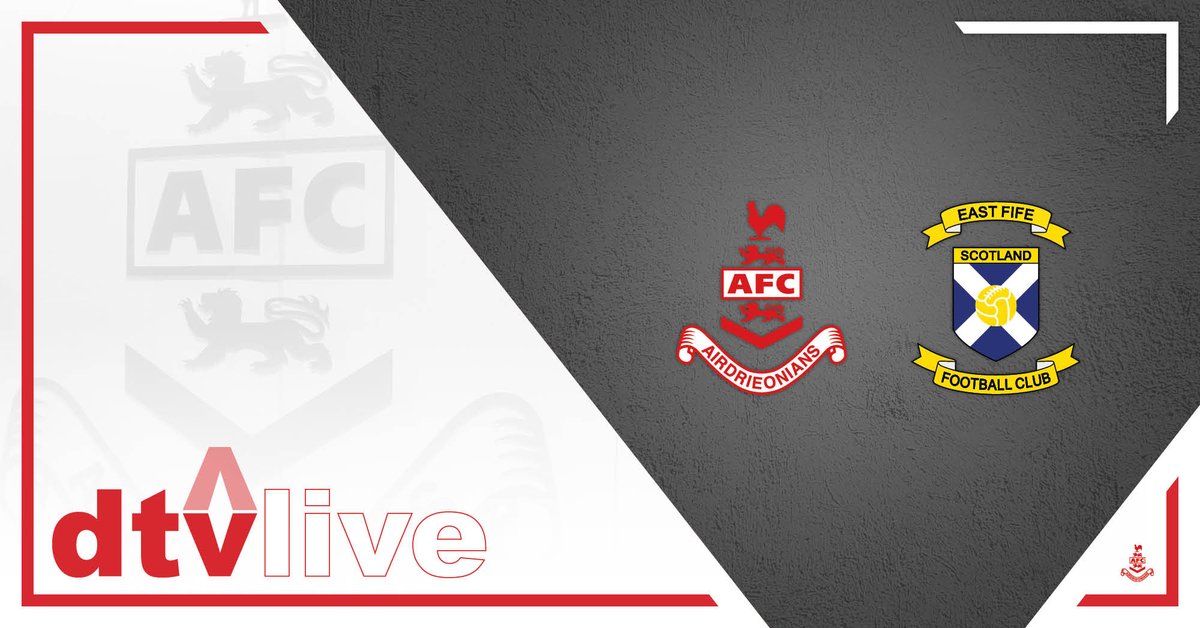 For those unable to attend Saturday's match at the Penny Cars Stadium, access to our DTVLive stream is now available.
airdriefc.com/2122-news/2109…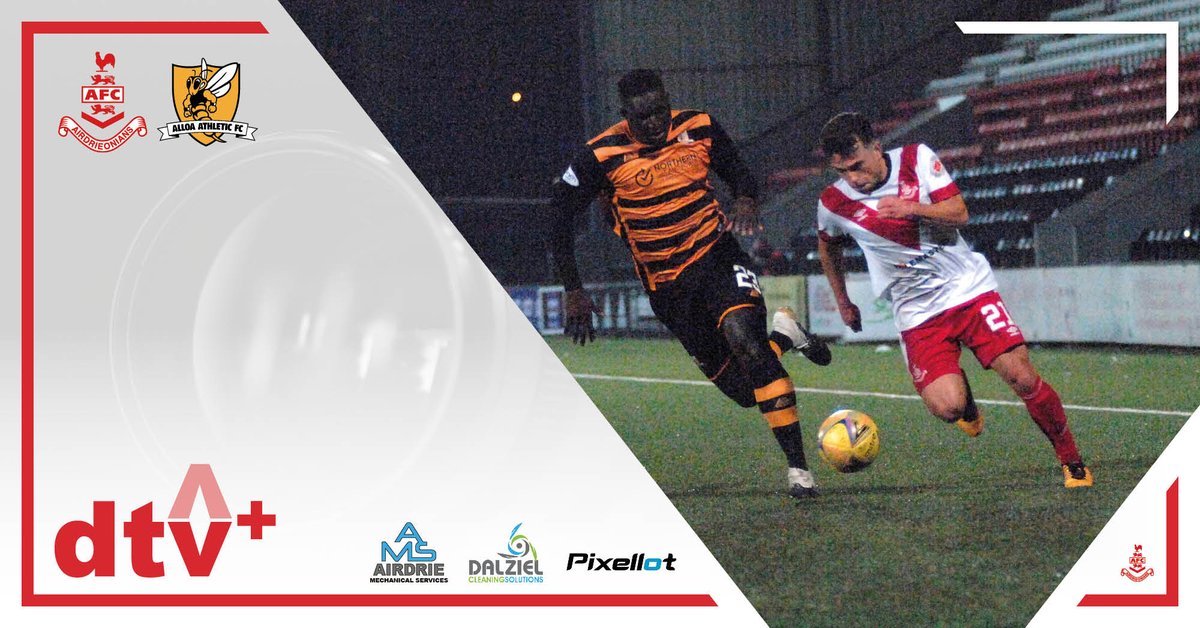 This week's Diamonds Lotto winning numbers are 5, 6, 10, 16. There were no winners of the £5,500 jackpot, and one lucky winner of the £50 prize.
airdriefc.com/diamonds-lotto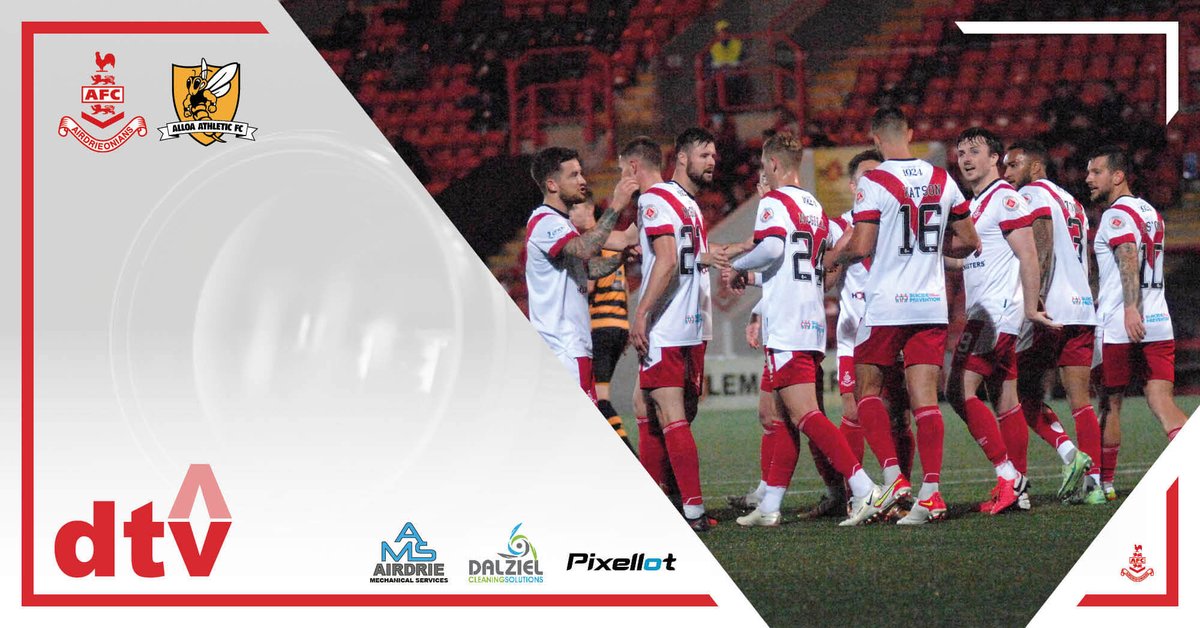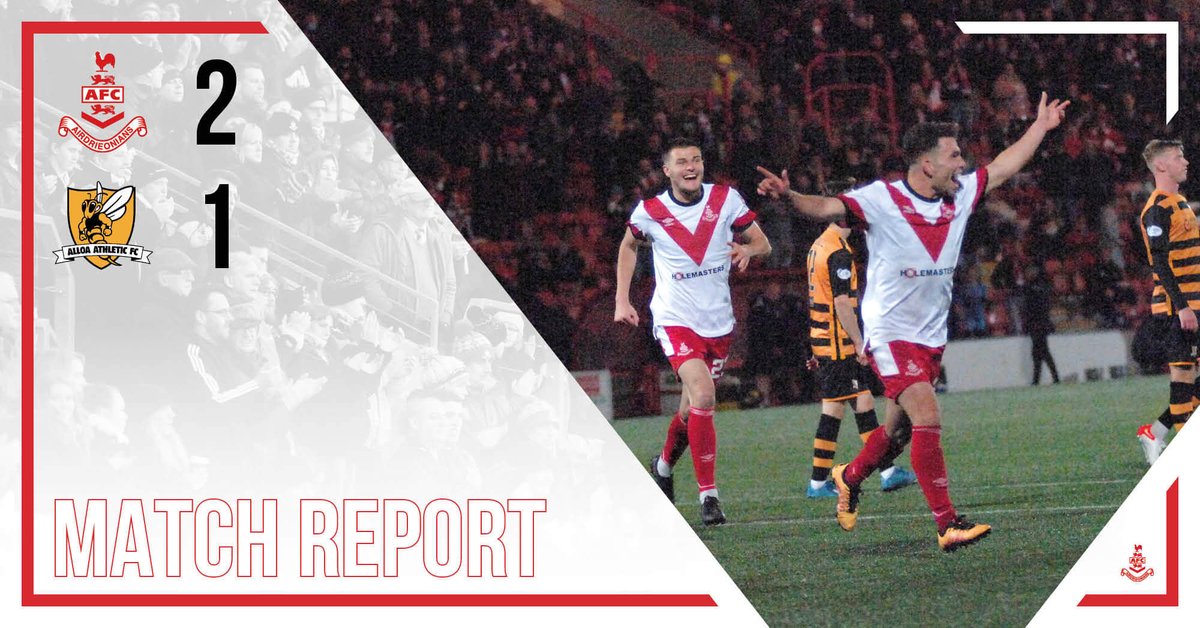 Airdrie rolled their sleeves up to produce their first home league win of the season, with goals from Calum Gallagher and Adam Frizzell firing the Diamonds to victory over Alloa Athletic.
airdriefc.com/results21-22/2…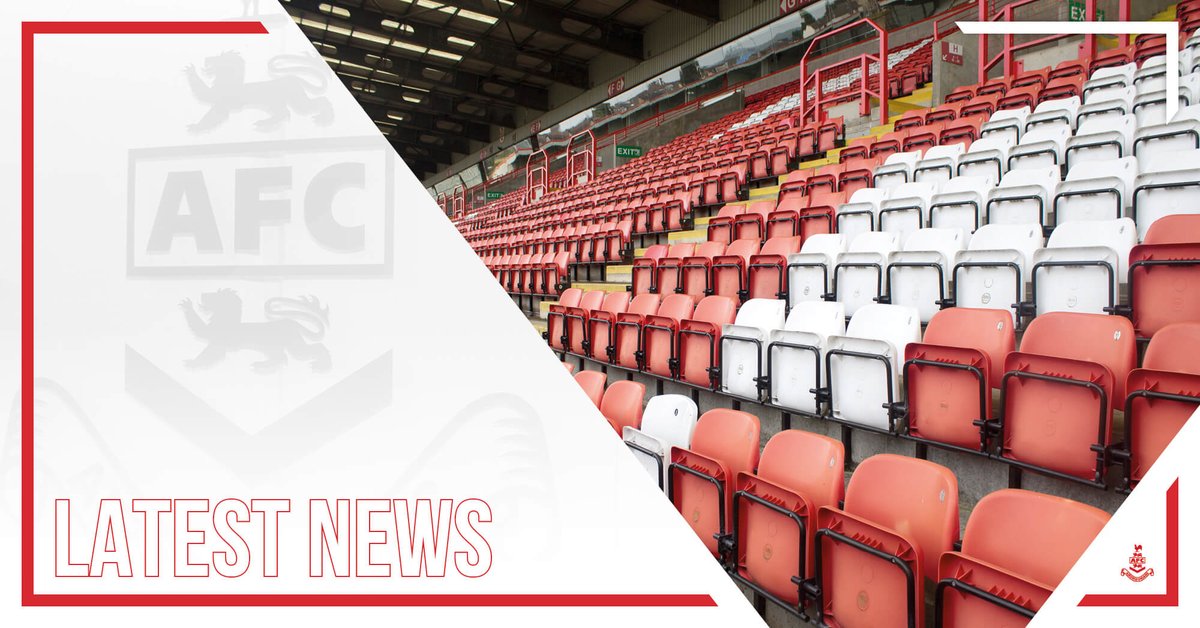 Following a social media post made by a current member of the Airdrieonians squad, we can confirm that the club are conducting an investigation into alleged racist remarks made by a supporter.
airdriefc.com/2122-news/2109…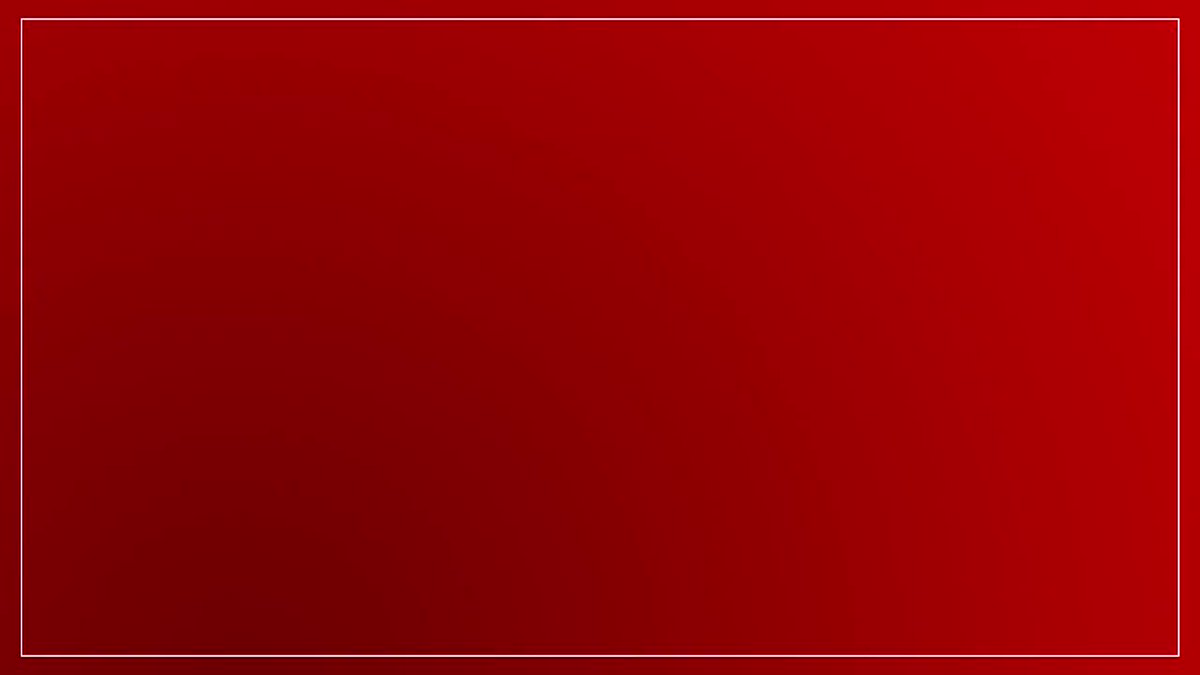 🎥 | Midfielder Adam Frizzell also spoke to DiamondsTV following last night's match: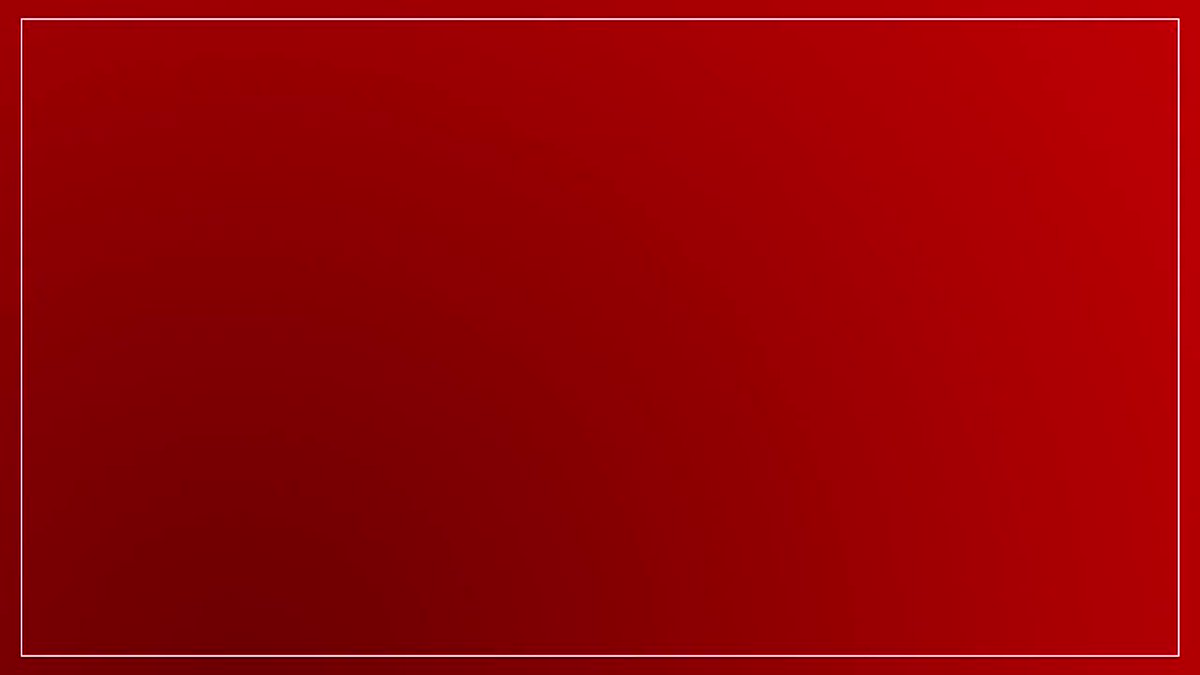 🎥 | Manager Ian Murray spoke to DiamondsTV after last night's match: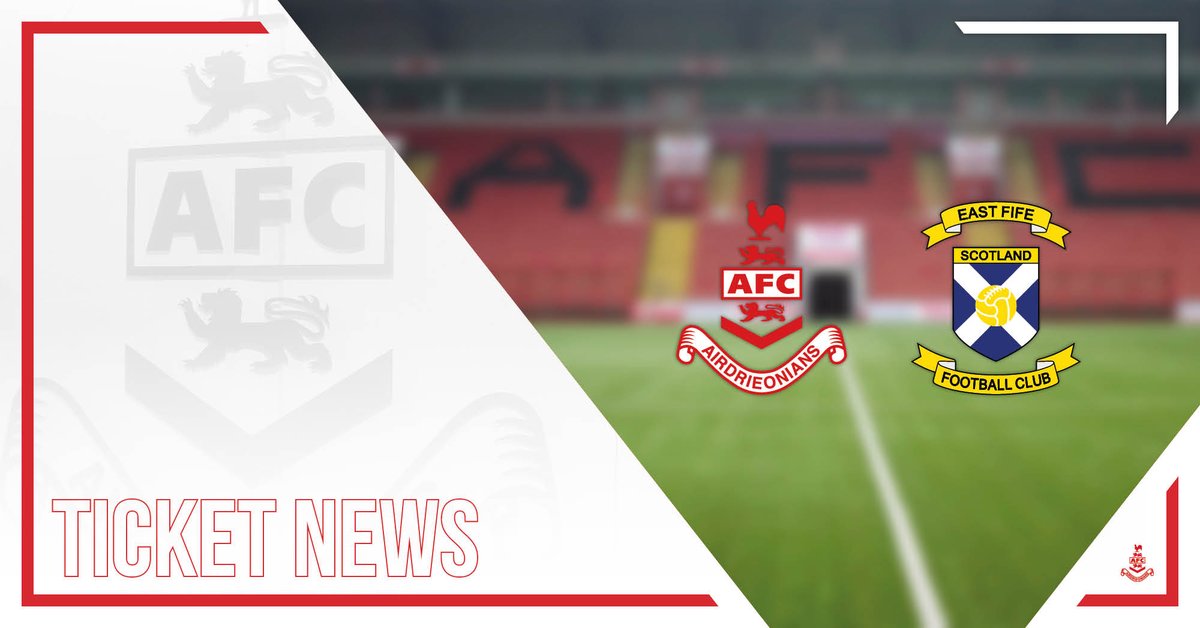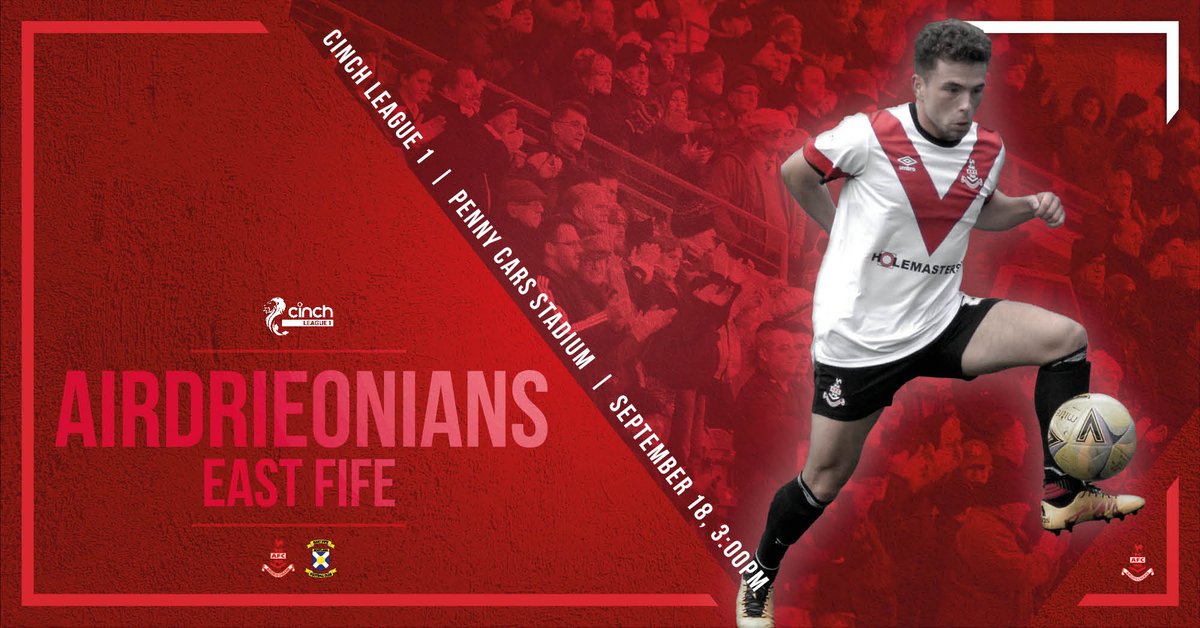 Next Match: Airdrieonians vs East Fife. Saturday September 18, 3:00pm at Penny Cars Stadium.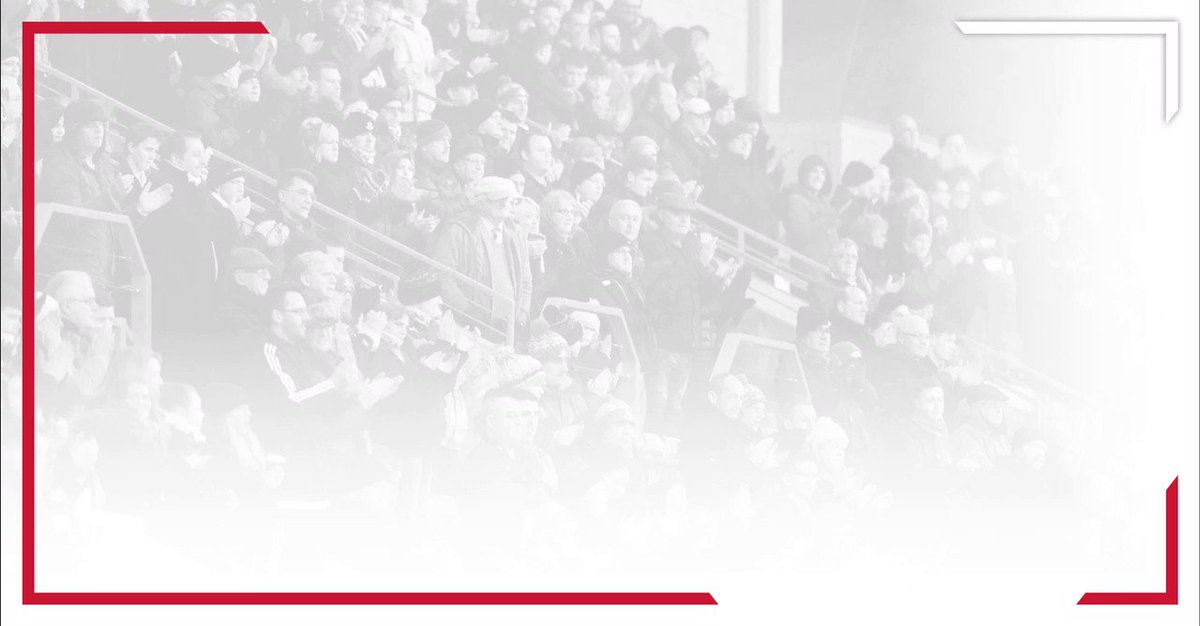 Full-time: Airdrieonians 2-1 Alloa Athletic. A hard fought first home league win for the Diamonds.
90+2' Currie is alert to smother Sammon's flick-on. 2-1
90' Robertson gets across the bye-line but Agnew is there to block the cross. 2-1
86' Salim Kouider-Aïssa replaces for the Diamonds. 2-1
80' First change for Airdrie as Gabby McGill hobbles off to be replaced by Rhys Caves. 2-1
75' Gabby McGill's header is deflected over for a corner. 2-1
73' Alloa break quickly from an Airdrie attacking with Robertson firing wide. 2-1
72' Henderson fluffs his shot from Mendy's low cross. 2-1
70' Graham replaces Scougall for the visitors. 2-1
68' Sammon heads straight at Currie. 2-1
62' GOAL | Sammon pulls one back for Alloa with a curling finish after a neat one-two. 2-1
56' Gabby McGill does well to squeeze a cross in but Hutton gathers low at the front post. 2-0
54' Double change for the visitors as Church and Sammon replace Niang and Cawley. 2-0
52' Time for the Diamonds to shine at the other end as Quitongo clears Durnan's header off the line. The Alloa defender is then booked for a trip as Airdrie break. 2-0
50' A fine second for the Diamonds as Gallagher brilliantly sets up Easton to play in Frizzell who rifles into the top corner from 18 yards. 2-0