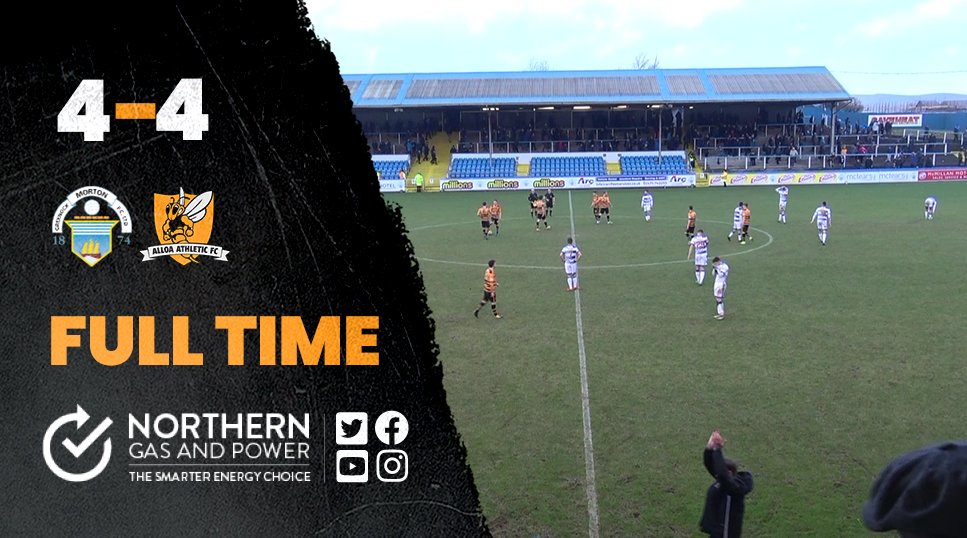 FT | MOR 4 - 4 ALL Alloa complete the second half comeback thanks to Kevin O'Hara and Robbie Deas!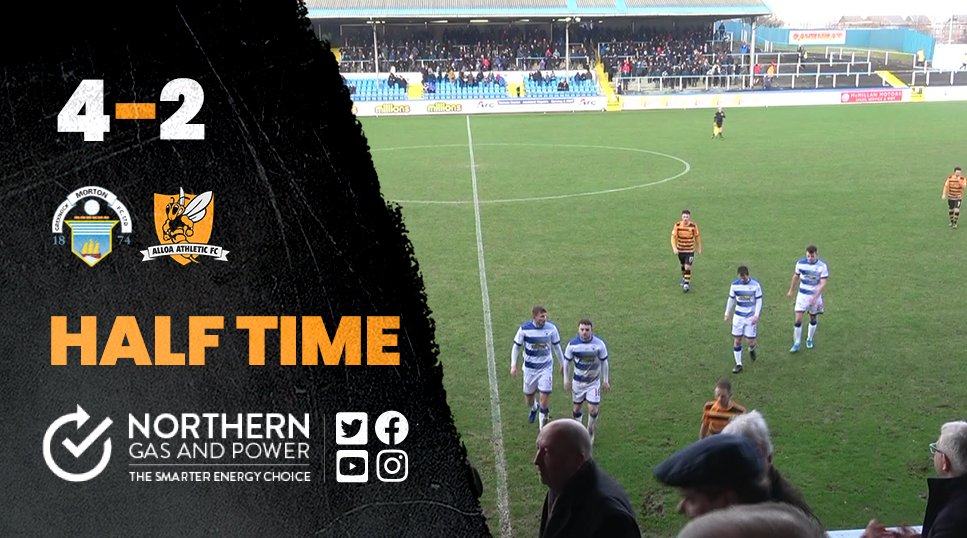 HT | MOR 4 - 2 ALL ⚽ Jacobs 6' 20' Trouten ⚽ 22' Cawley ⚽ ⚽ Colville 40' ⚽ Tumilty 44' ⚽ McHugh 45+1'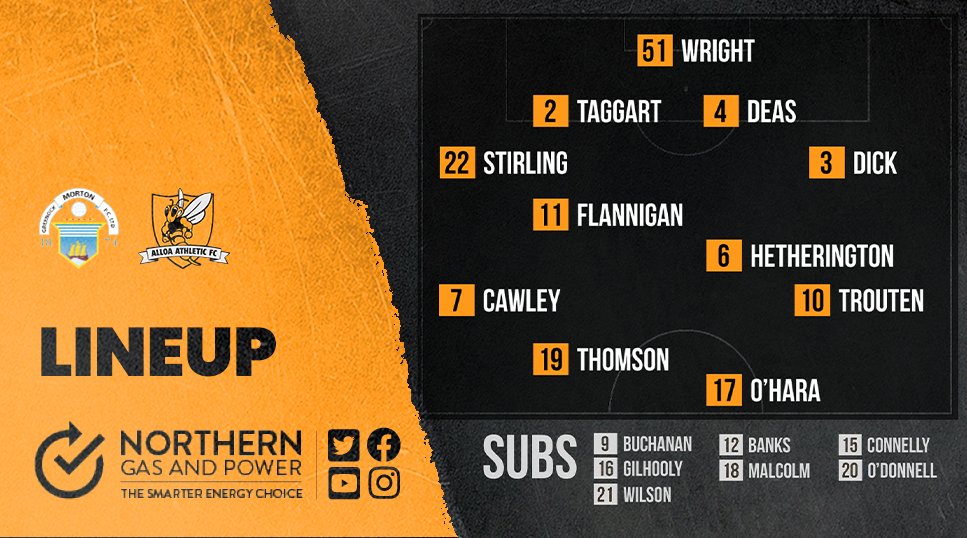 Today's lineup!! 🐝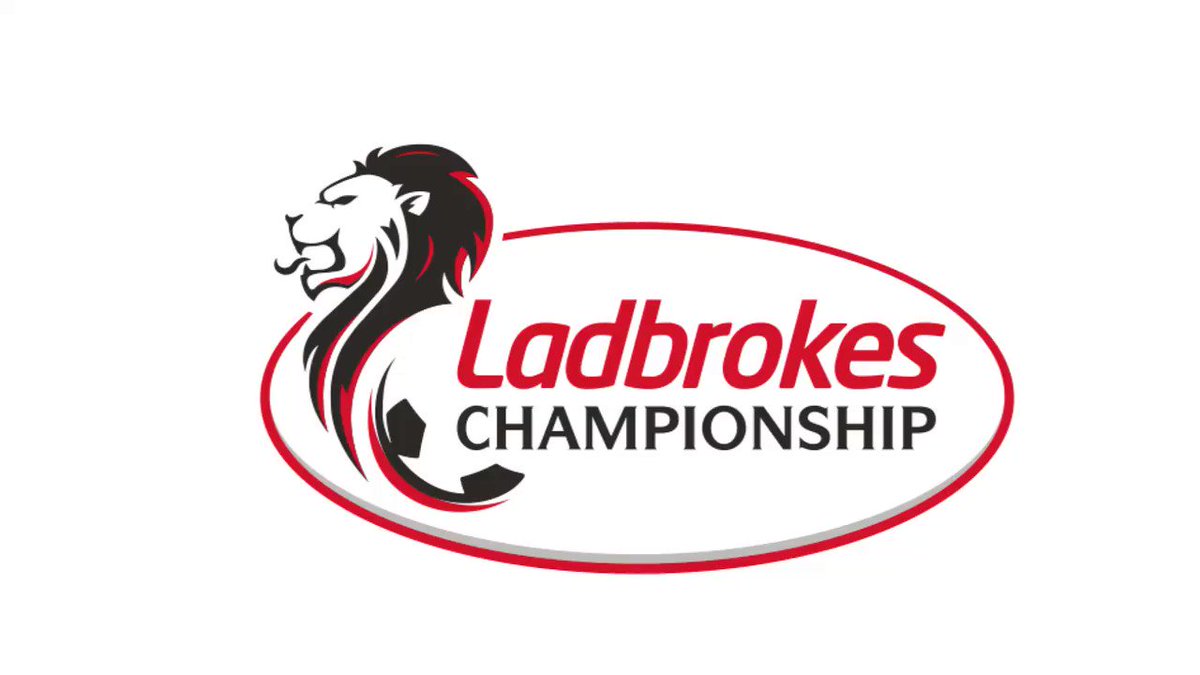 🗣️ Draw on the night but Peter Grant takes all three points over Robbie Neilson in tonight's post-match interviews. 👏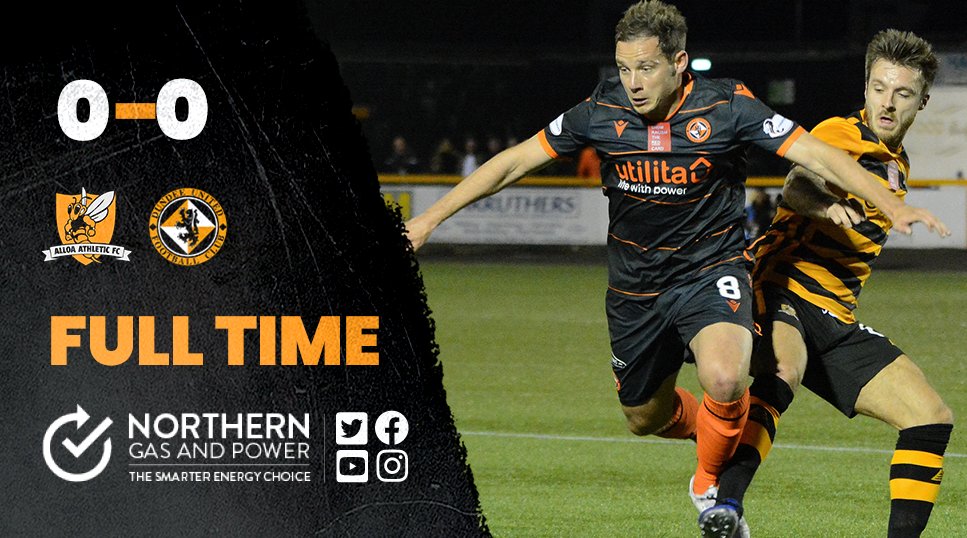 FT | 0-0 | Neither side can get the goal to ignite the game and its a well deserved draw at the Indodrill.
91' | Deas and Dick challenge for the same header and put it to the feet of Shankland who fluffs his effort over the bar.
89' | Definitely a wee period by Dundee United, but, only a few disappointing deliveries to show for it. Could be heading for a goalless draw as Butcher heads the latest one well over the bar.
77' | SUB | Sporle on for Dundee United in place of Harkes
76' | SUB | Alloa bring on Trouten for Thomson
69' | Connelly does his man and charges into the 18 yard box but his curling shot finds a Dundee United chest
67' | SUB | Alloa bring on Connelly on for Malcolm
66' | Shankland looks like he's in but the offside flag ends any chance.
63' | Alloa force the save! 6 yards out the flick on from either Deas or Stirling saved by the legs of Siegriest from a corner.
61'| United corner delivered to Mark Connolly who heads over the bar. Close!
50' | Think Stirling is incredibly unfortunate to pick up a booking. Pawlett knocks the ball down the line and falls over the right back.
49' | Yellow card for Robson as he holds Cawley back.
48' | Kieran Wright has had a couple of fumbles from low drives that he's gathered at the second attempt. Dundee United started brightly!
46' | Dundee United get us underway in the second half.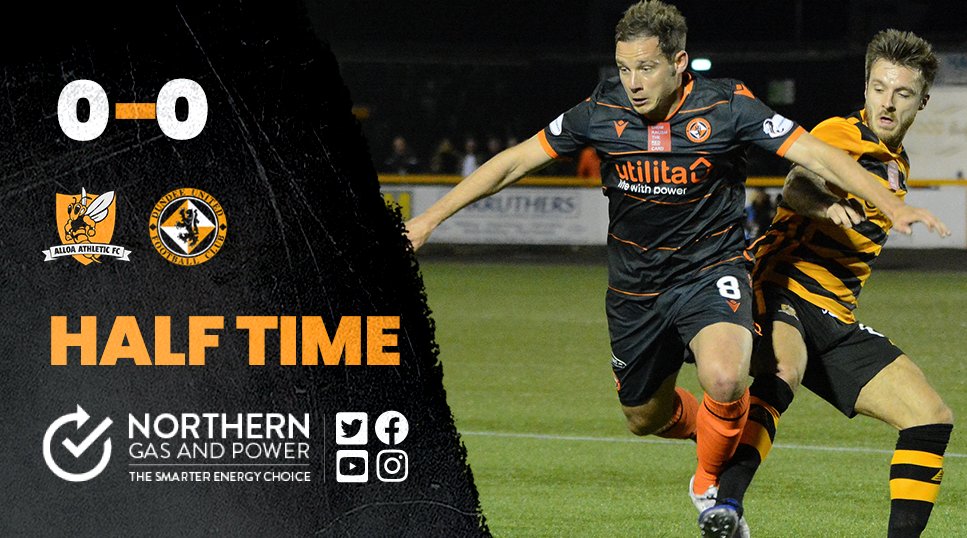 HT | 0-0 | The games yet to ignite at a damp Indodrill Stadium. Neither team producing a final ball but Alloa probably edging the better openings in a tight half of football.
39' | Flannigan crashes a freekick against the wall as Neilson is in trouble with the referees
34'| The rain is back! and it is turrential🌧️
33| End-to-end! Butcher drags a shot wide.
32'| Alloa yoyo up the other end of the pitch but Dick is beaten to the ball and Alloa win a corner.
32'| Down the other end Pawlett gets the better of Stirling and drives into the box, hitting his shot low at Wright who holds.
31' | Harkes misplaced backpass isn't punished as Hetherington overhits the cross.
20' | Alloa carving out the clearest opening yet with a beautiful triangle edning with Hetherington launching a crossfield ball to left back Dick inside the Utd 18yd box. But he chose to square it instead of having a go himself.
17' | Honestly a slow opening couple of half chances but neither keeper seriously tested.