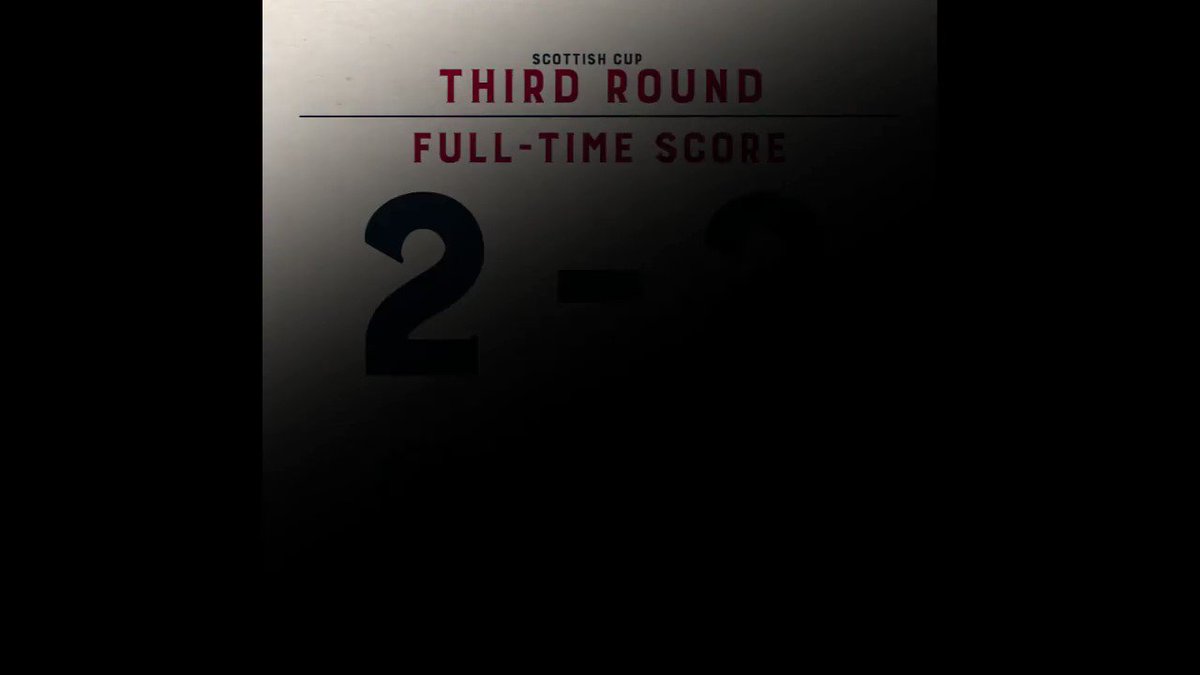 ⚽️Match Day Moments⚽️ Enjoy the goals and penalty save that took the Loons into the
@ScottishCup
Fourth Round defeating Edinburgh City AET on penalties on 3 April 2021⏬ 🏆Original moments. Unforgettable memories.
#Loons
#FAFC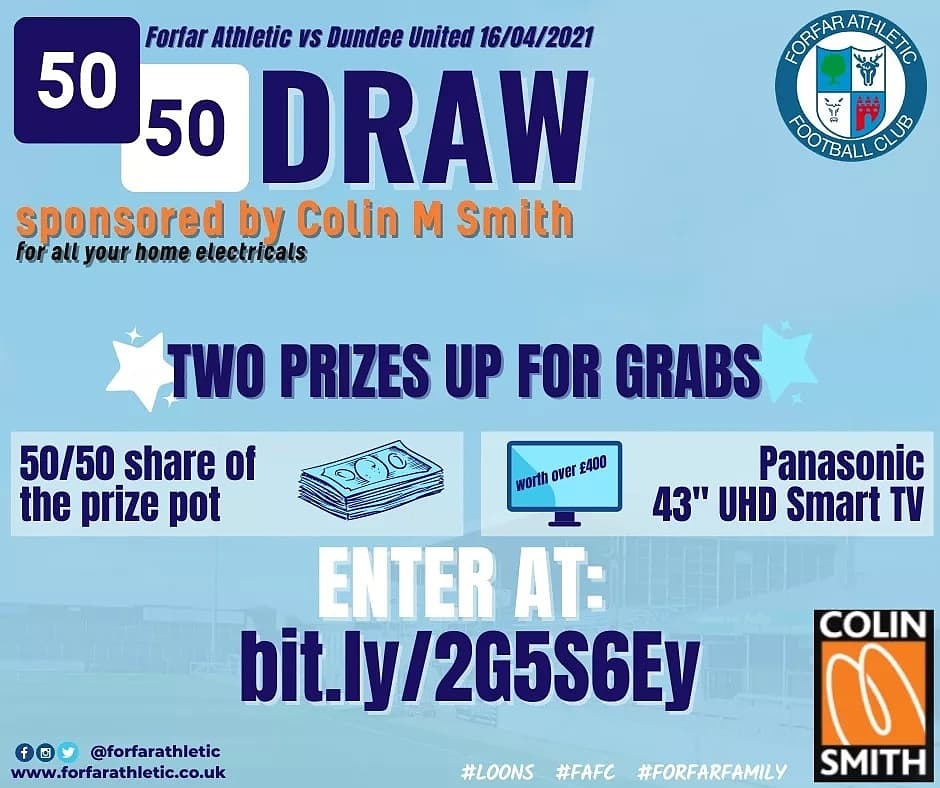 As restrictions lift and the weather set to be lovely over the weekend wouldn't you like to win a pot of cash to help you celebrate with friends & family in the garden? ➡️ Enter the FAFC vs
@dundeeunitedfc
50/50 draw:
bit.ly/2G5S6Ey
Entries close at full time this eve.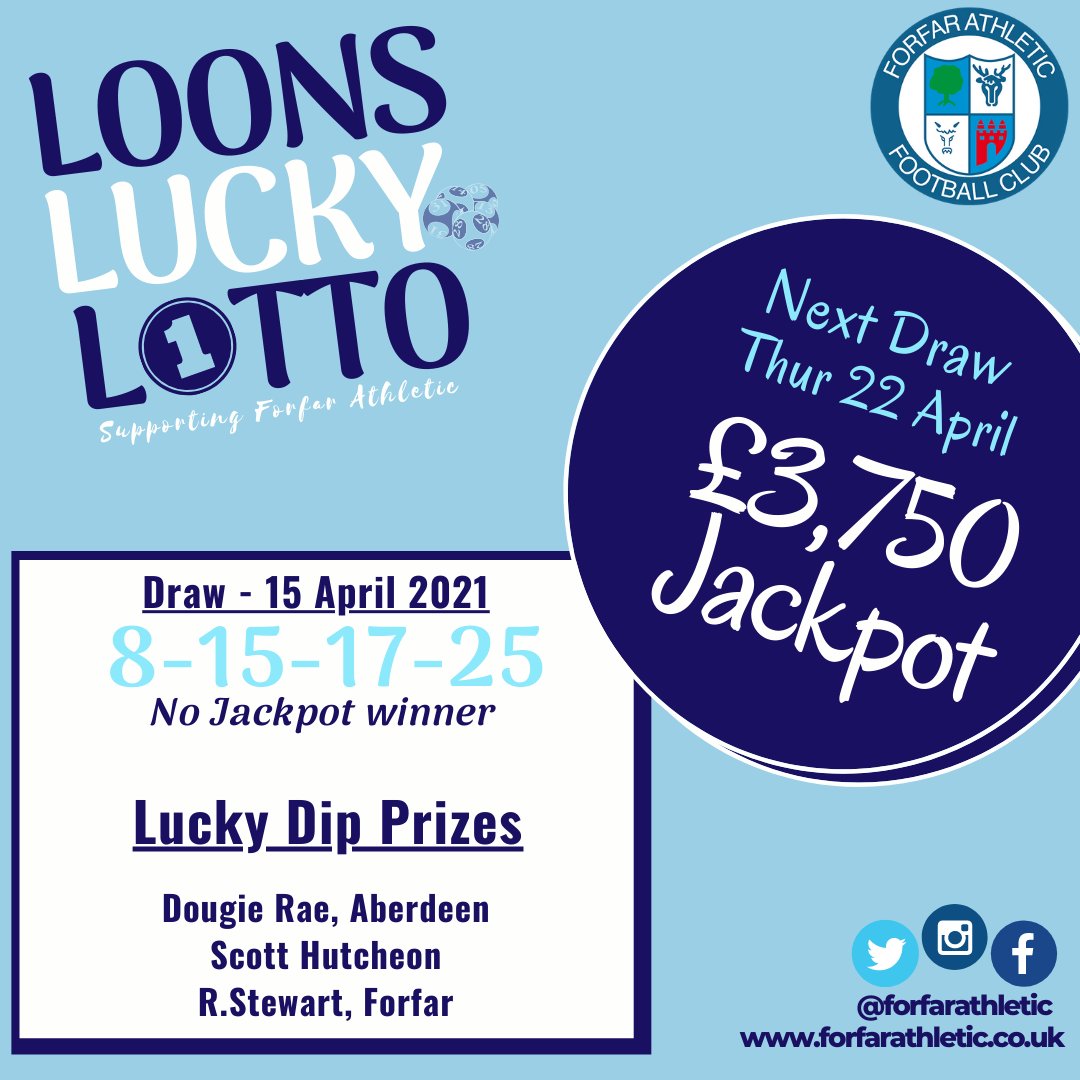 Loons Lucky Lotto 8-15-17-25 No Jackpot winner. Lucky Dips: Dougie Rae, Aberdeen Scott Hutcheon R. Stewart, Forfar Next draw 22/04/21 Jackpot fund £3,750 Enter:
bit.ly/3awFPCT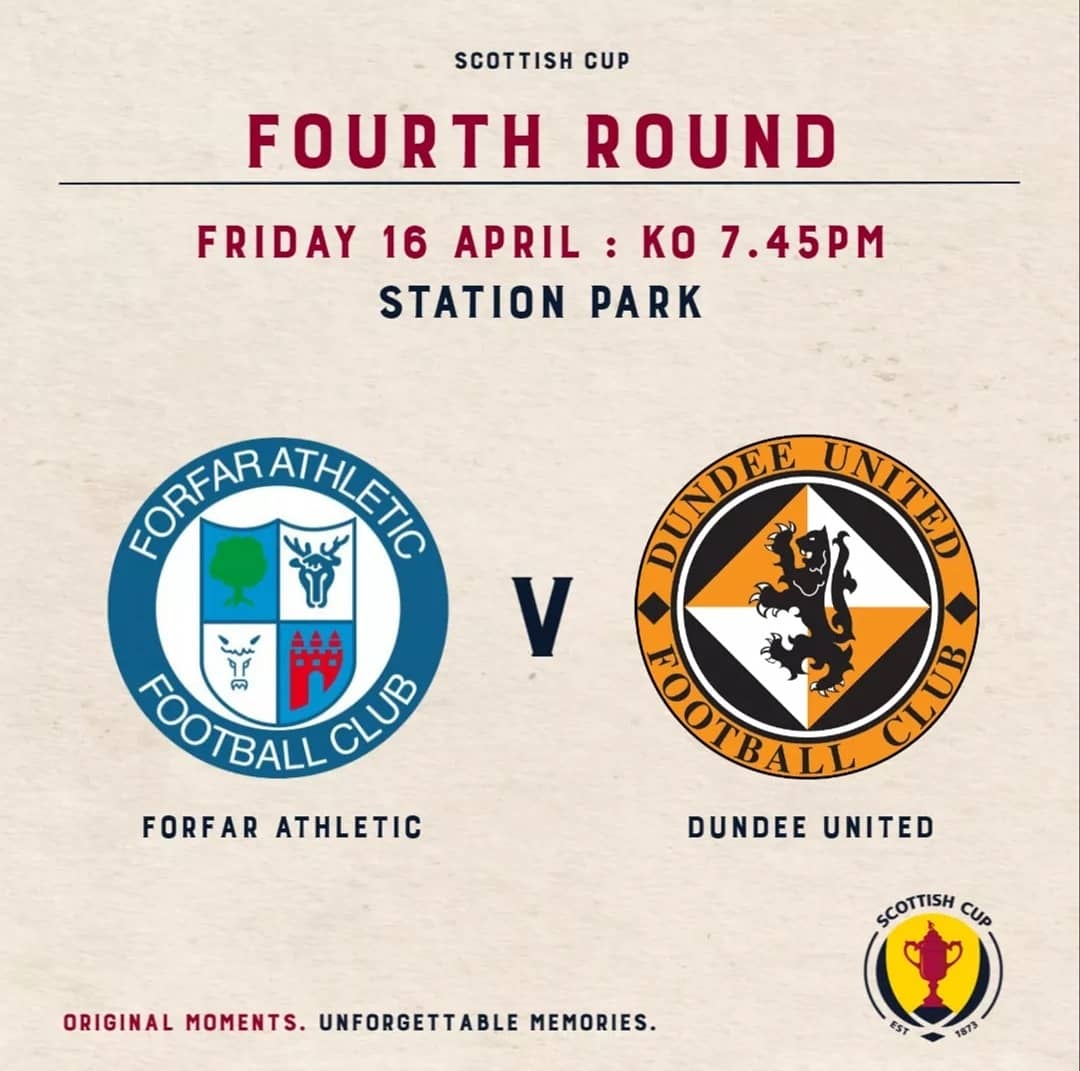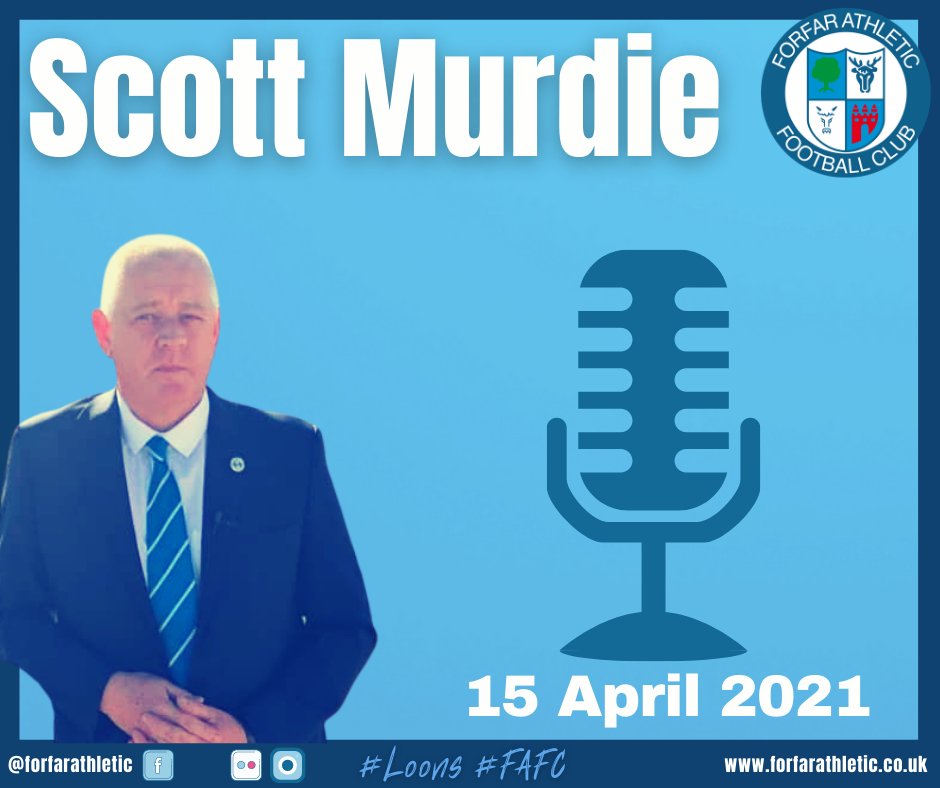 👏 Thanks to Jonny Smith of Colin M Smith - a great supporter of both the Loons & United and other organisations in the area. Jonny and his team provide a great local service for all your home electrical needs (including TVs for optimum football match watching quality!).⚽️😀
twitter.com/ForfarAthletic…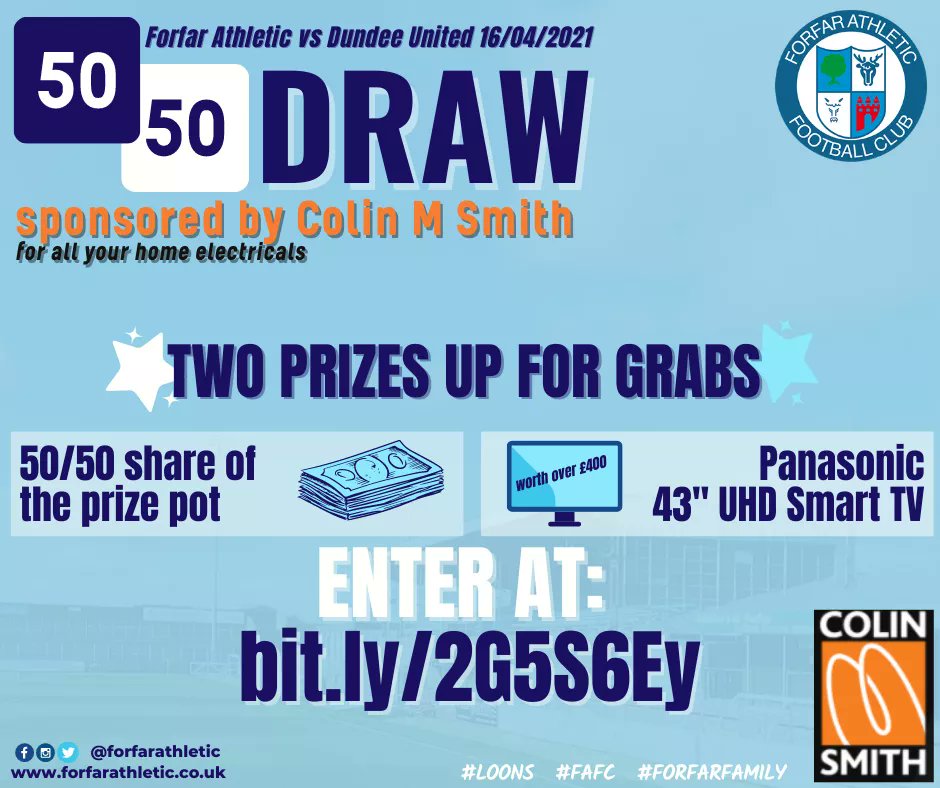 ⭐ Special 50-50 draw for Scottish Cup tie vs
@dundeeunitedfc
➡️ Enter:
bit.ly/2G5S6Ey
for a chance to win a share of the 50/50 prize pot or a Panasonic 43" Ultra HD TV 👏 Kindly sponsored by Colin M Smith home electricals
colinmsmith.com
Full Time: Airdrieonians 3-1 Forfar Athletic
90' + 4' Goal Airdrie. The hosts break and Connell finishes the game. 3-1.
90' + 3' Ans there was the chance. The ball breaks for Doris in the box but he can only find the arms of Currie with the volley.
90' + 1' Forfar curl and effort but it's held by Currie.
89' Forfar pressing but can't find the chance they need.
83' Goal Airdrie. Gallagher nips in at the near post and restores the hosts lead. 2-1.
80' Jimmy Scott tries a very ambitious shot but it's well away.
78' Scott Shepherd and Michael Anderson are on as we continue play.
77' Stoppage in play as Andy Munro is down and looks in a lot of pain.
75' Robert is pipped before he can shoot after a good Airdrie move.
73' Carrick is through after a one-two but can't keep his footing.
71' Airdrie shout for a penalty as Turner gets into the box and goes down. Referee is unmoved.
70' A Forfar free kick is flicked just wide by an Airdrie defender.
67' Scott booked for a poor tackle after Andy Munro is denied a foul.
67' Scott Fenwick makes way for Steven Doris.
64' Ross Meechan finds Mackintosh but his volley is poor.
61' Hamish Thomson booked for a very heavy challenge in the corner.
58' Somehow Airdrie don't score as Gallagher knocks the ball backwards to McCallum instead of finding the empty net from 2 yards.
53' Let off for Forfar as a cross flashes across the goal with no one to turn it home.
51' Mackintosh with an effort from range but it's over the bar.
49' Great save from McCallum to deny Gallagher.