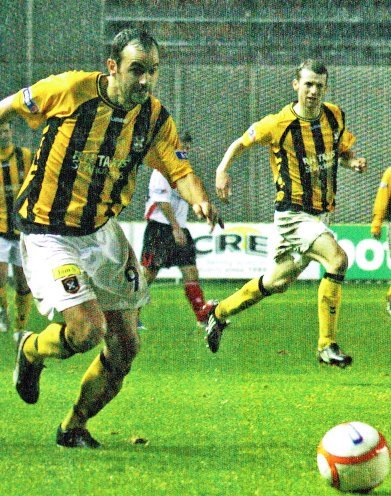 FLASHBACK 2009 | Action from a 3-1 win against Clyde at Broadwood Stadium 10 years ago today. Paul McManus with a double and Bobby Linn were our men on target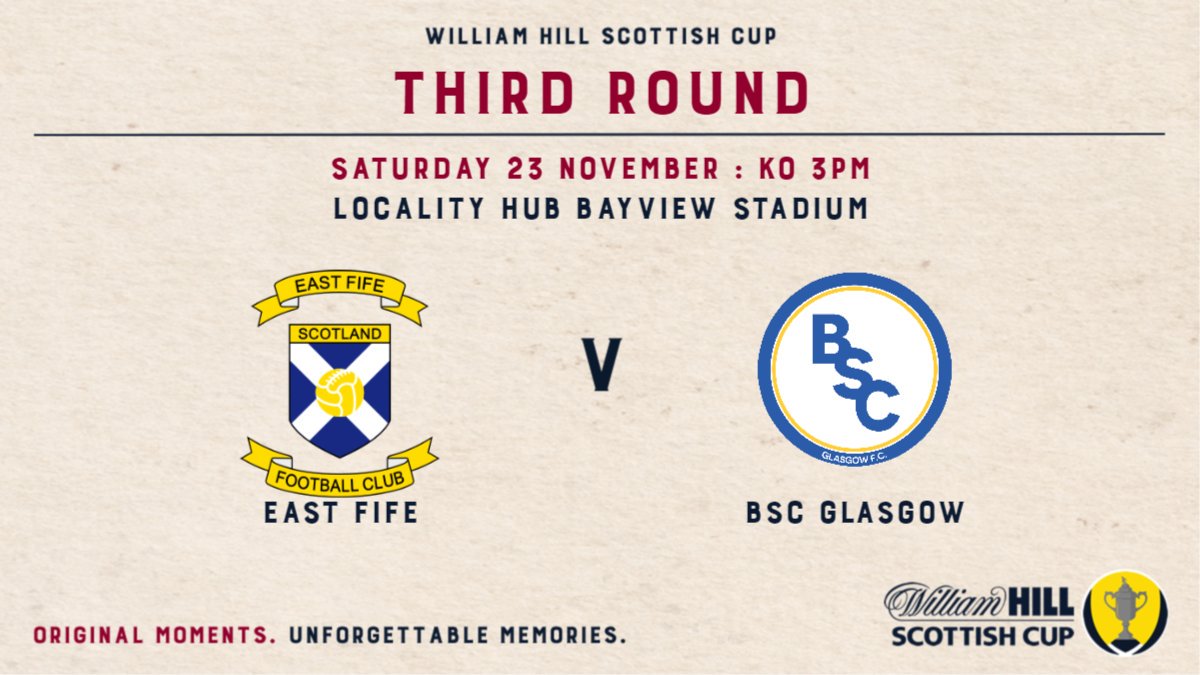 Next Match 🏆
@ScottishCup
⚽️v
@BSCGlasgow
📅Saturday 23rd November 2019 🕒Kick off 3 pm 🏟️Locality Hub Bayview Stadium 🎟️Adults £10, Under 16s £5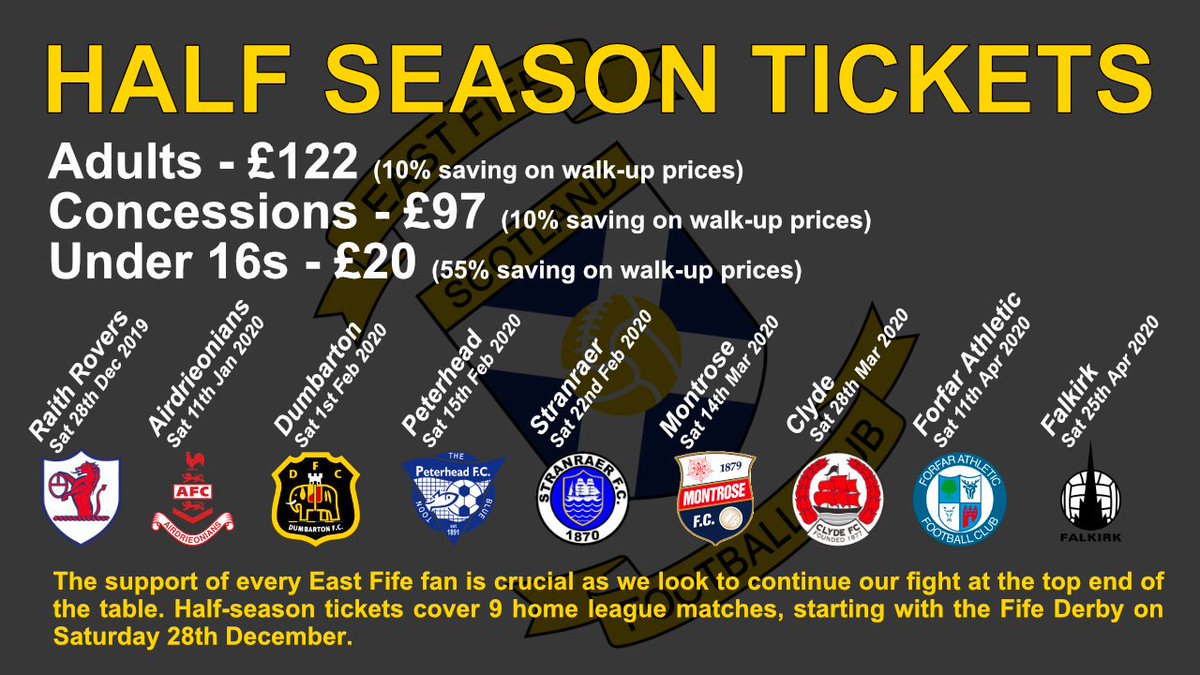 ON SALE NOW | Half-Season Tickets 👩‍🦱👨Adults £122 (10% saving on walk-up prices) 👩‍🎓👴Concessions £97 (10% saving) 👧👦Under 16s £20 (55% saving) ⚽️9 home league matches (starting 28th Dec) 🎟️Priority sale for any all-ticket matches 👉
eastfifefc.info/latest-news/73…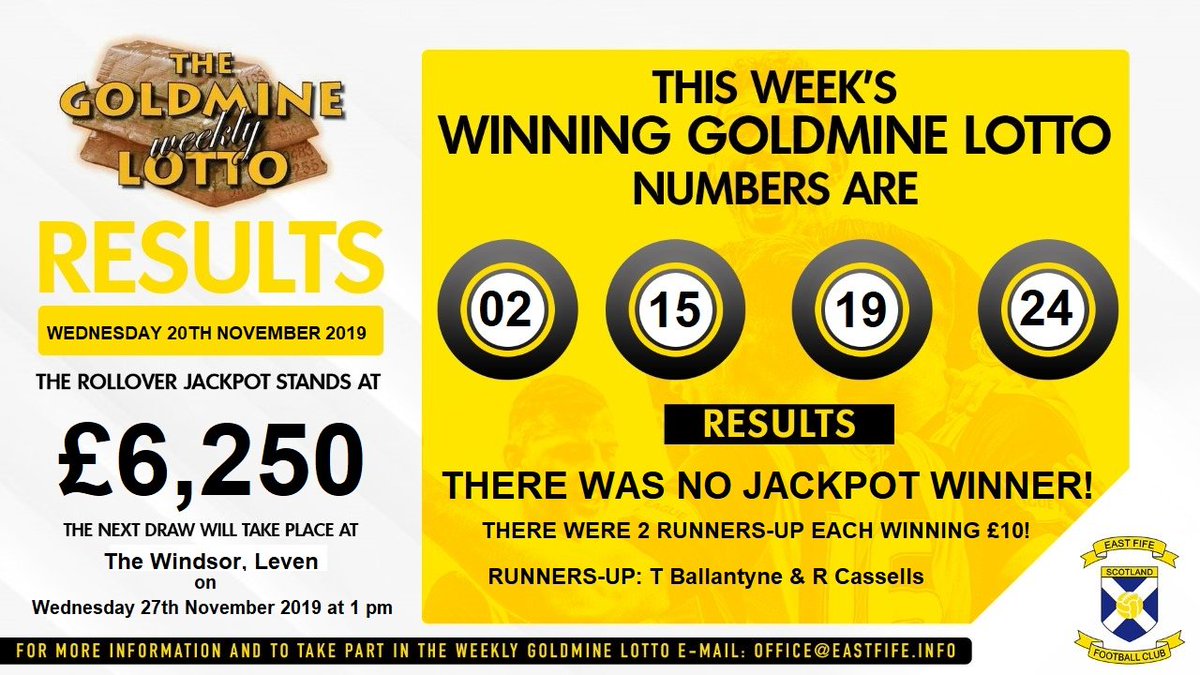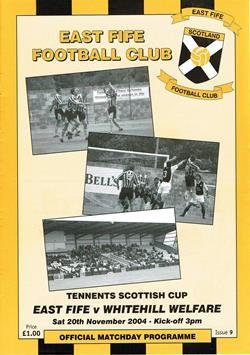 FLASHBACK 2004 | A double from Jonathan Mitchell and a Steve Nicholas goal secured a 3-0 win against Whitehill Welfare at Bayview Stadium in the Scottish Cup 15 years ago today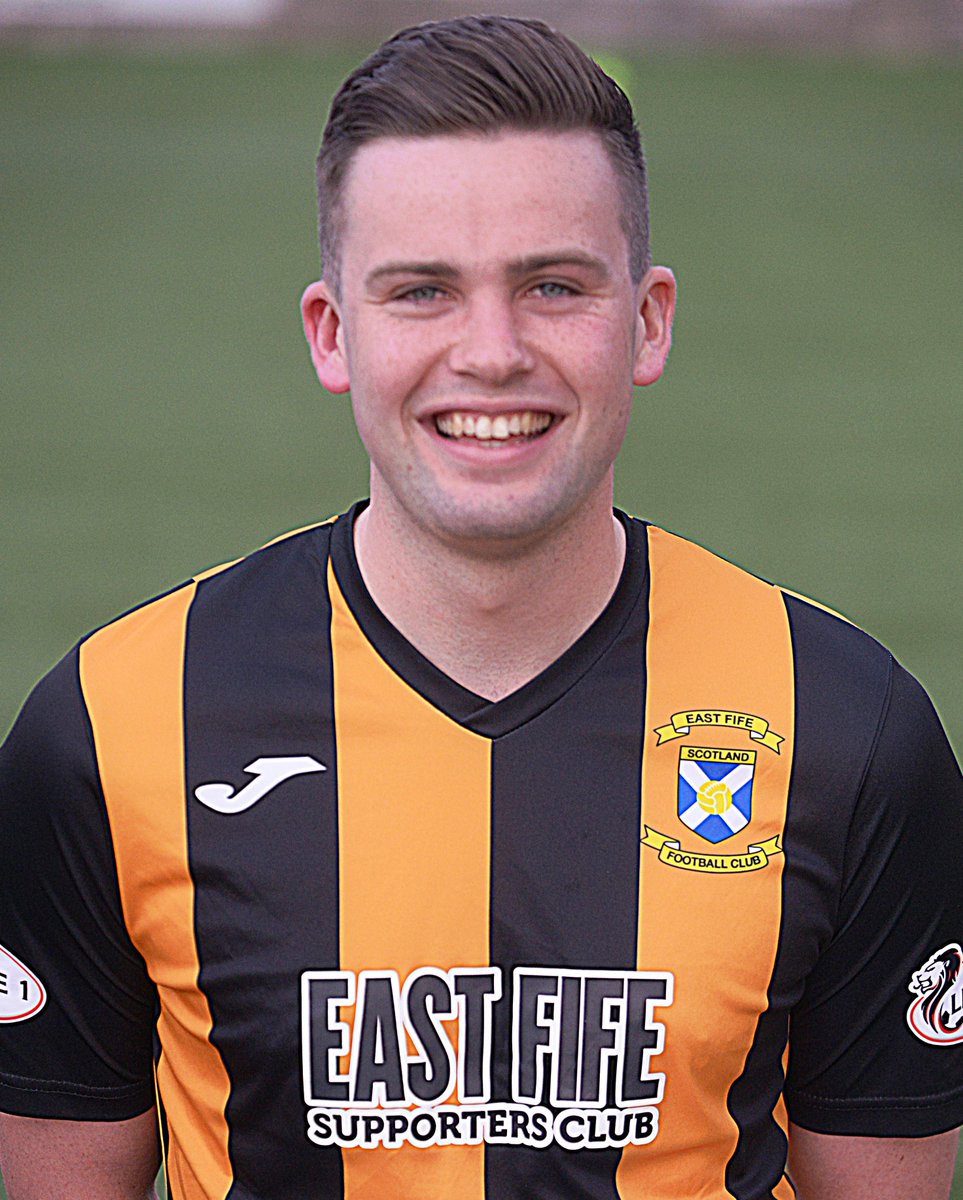 BAYVIEW BIRTHDAY | Striker Anton Dowds celebrates his 23rd birthday today. Have a great day Anton!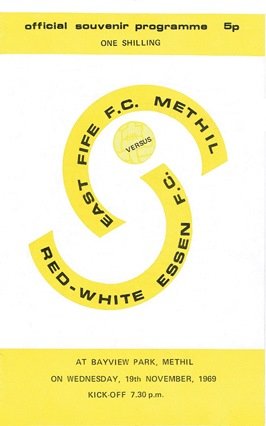 FLASHBACK 1969 | Doubles from Robert Cairns and Jim Finlayson, and a Bertie Miller goal secured a 5-0 win against German side Red-White Essen at Bayview Park 50 years ago today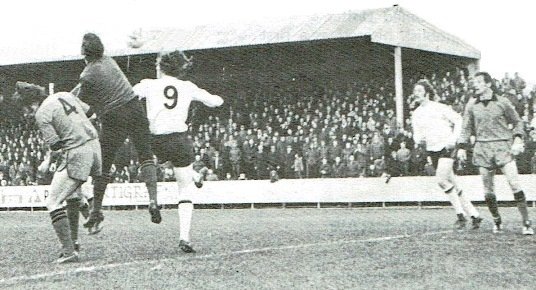 FLASHBACK 1972 | Action from a 1-0 win against Dundee United at Bayview Park 47 years ago today. Billy McPhee was our man on target
East Fife U20s Team to face Spartans U20s | Long, Laird, Horsburgh, Matheson, McConville, Newton, Allan, Hunter, Cosgrove, Healy, Wilkinson Subs | Scoon, A Marr, C Marr, Dewar, Emmerson, Mackenzie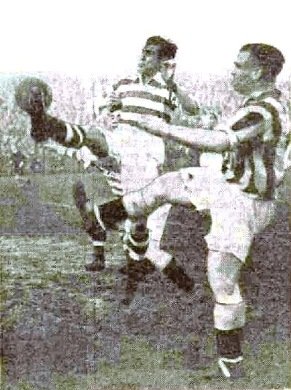 FLASHBACK 1953 | Action from a 4-1 win against Celtic at Bayview Park 66 years ago today. Jimmy Bonthrone and Charlie Fleming with a hat-trick were our men on target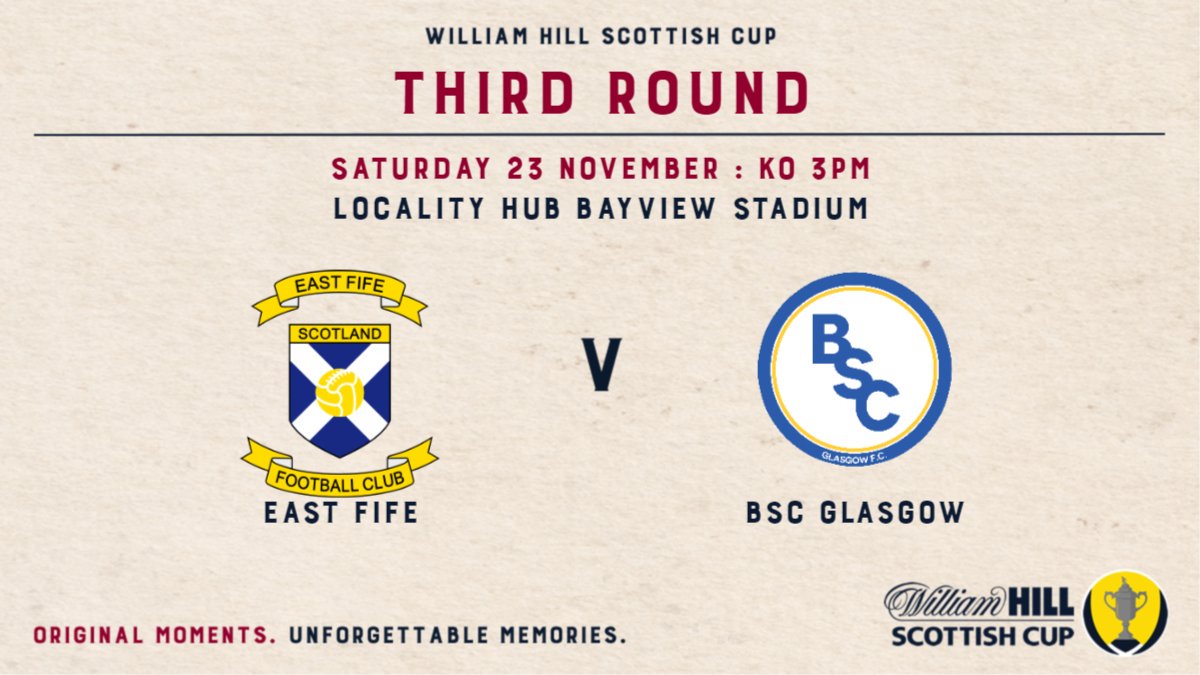 🏆William Hill Scottish Cup | Admission Prices 👨👩‍🦱 Adults - £10 👧👦Under 16s - £5 ❌Please note, season tickets are not valid for this match. 👉
eastfifefc.info/latest-news/72…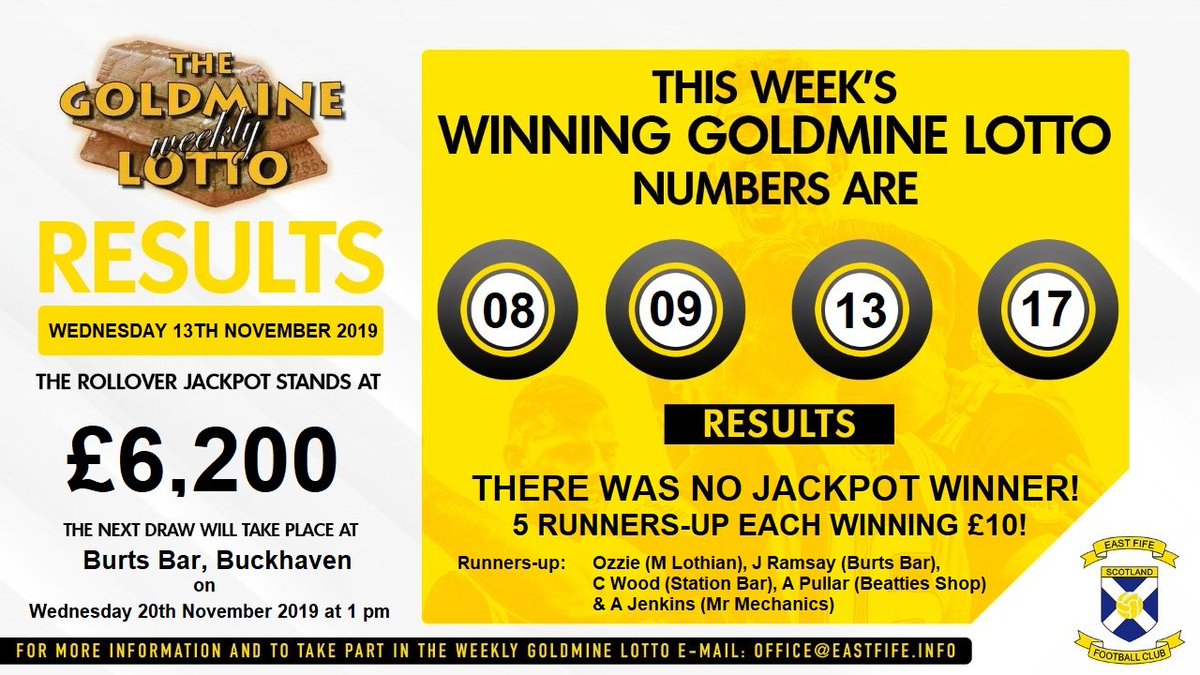 SUPPORTERS CLUB QUIZ NIGHT 📆 Friday 15th November 🕖 7pm for 7.30pm start 📍 Locality Hub Bayview Stadium 🎟 Entry £1/person 👥 Teams of up to 6 👨🏻‍🏫 Quizmaster Robert Cargill Non-members welcome
👏Congratultions to Danny Denholm who's been named in the
#SPFL
Team of the Week "Denholm was given a start on Saturday and took full advantage of the opportunity, scoring once and impressing throughout as East Fife ran out 4-2 winners away to Dumbarton."
twitter.com/spfl/status/11…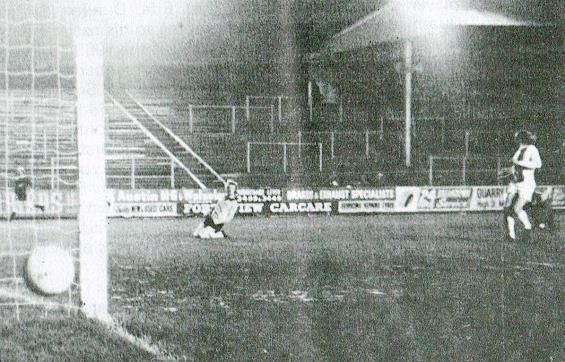 FLASHBACK 1973 | Action from a 3-1 defeat against Telstar at Bayview Park 46 years ago today. Grahame Ritchie was our man on target
Remember there is still time to buy your GOLDMINE ticket. The jackpot is £6150 ! The draw will be made on Wednesday 12th November 2019 at 1pm at The Station Inn, Kingskettle. Enter today for your chance to be a winner..... Good Luck !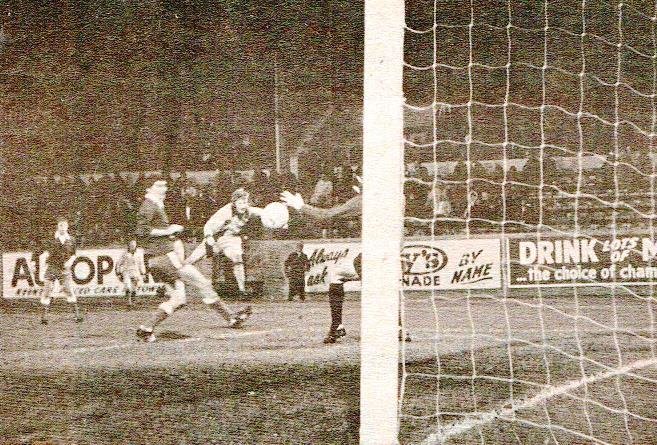 FLASHBACK 1972 | Kevin Hegarty scores goal number three in a 4-3 defeat to Aberdeen at Pittodrie 47 years ago today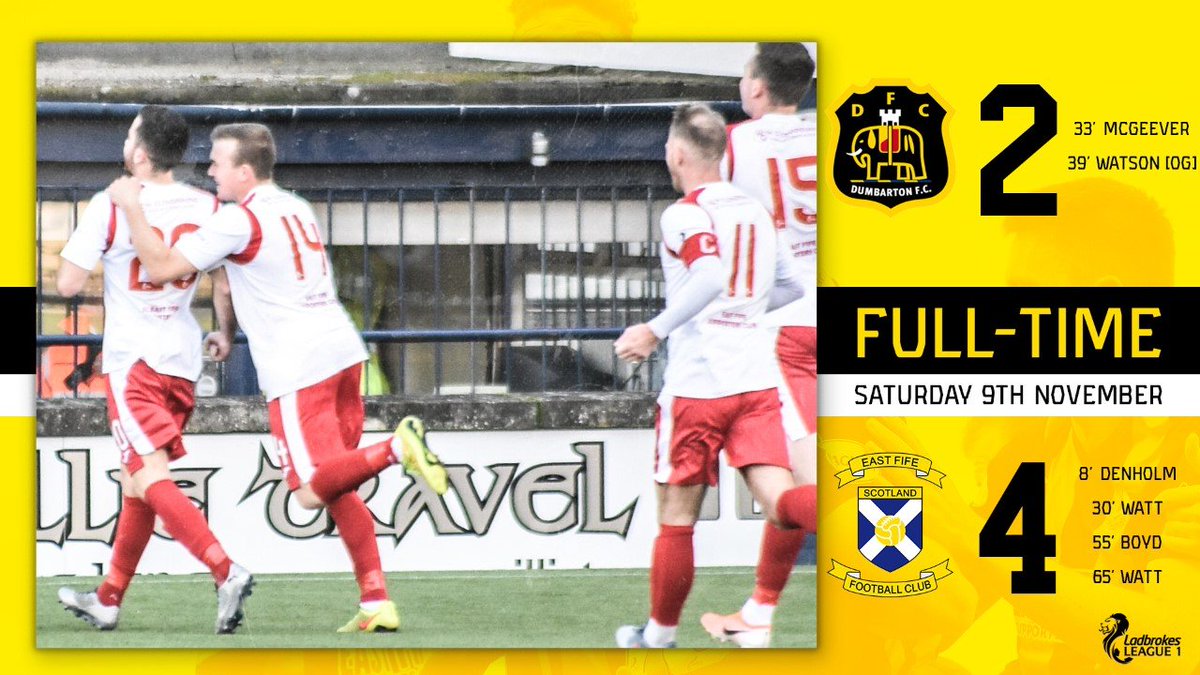 93 | Dumbarton 2-4 East Fife East Fife chance. Duggan's effort is turned behind for a corner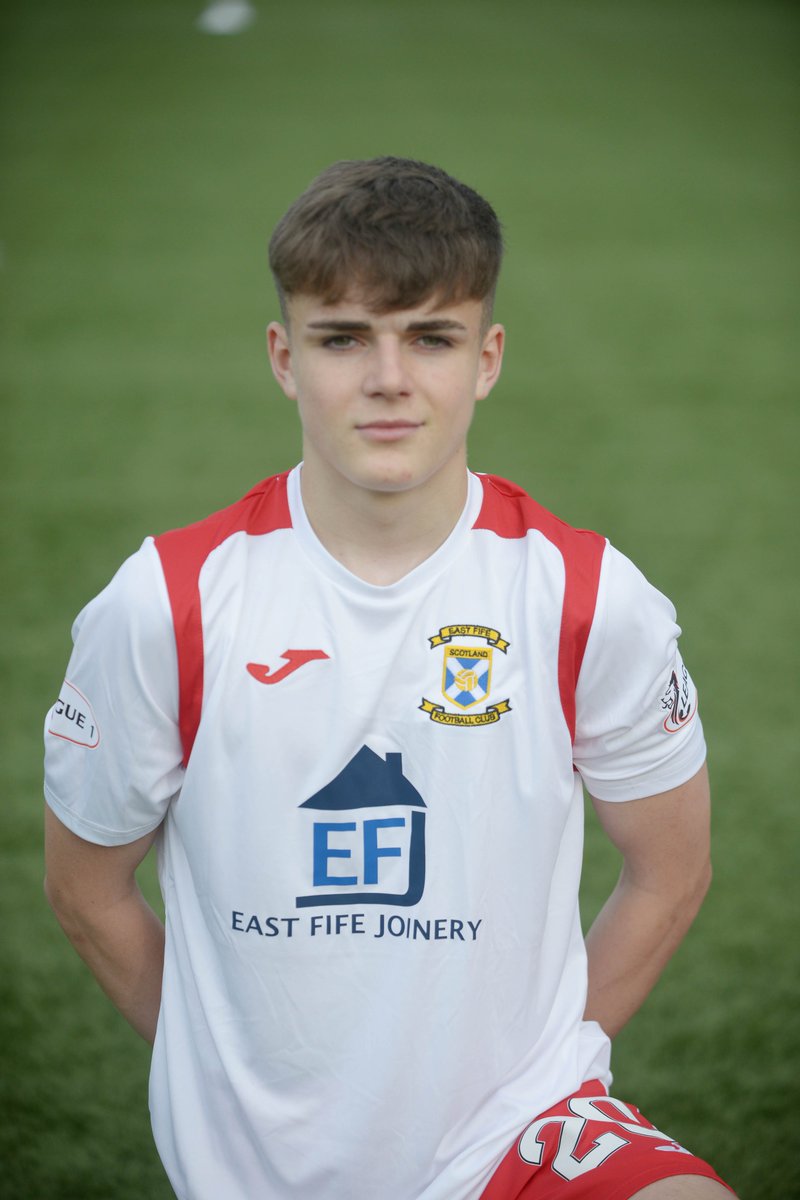 90 | Dumbarton 2-4 East Fife
89 | Dumbarton 2-4 East Fife Dumbarton chance. Hart gets down well low to his left to deny Layne
88 | Dumbarton 2-4 East Fife Yellow card. Danny Denholm is booked for a foul on Frizzell
87 | Dumbarton 2-4 East Fife Dumbarton sub. ⬆️Ruaridh Langan ⬇️Joe McKee
86 | Dumbarton 2-4 East Fife East Fife chance. Agnew corner from the far side finds Dowds but he can't find the target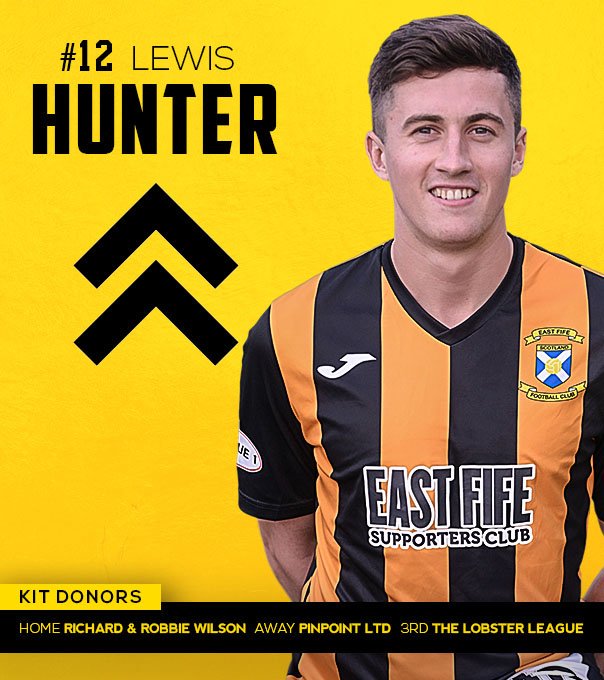 85 | Dumbarton 2-4 East Fife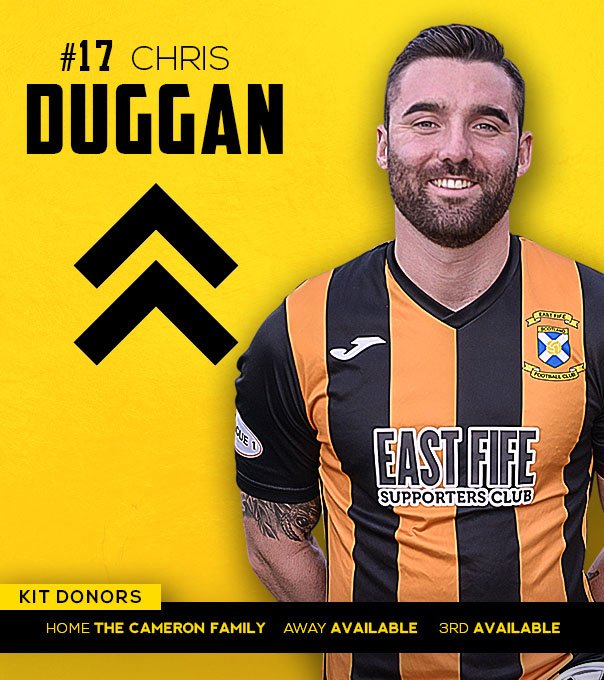 80 | Dumbarton 2-4 East Fife
80 | Dumbarton 2-4 East Fife Dumbarton sub. ⬆️Conor Scullion ⬇️Stefan McCluskey