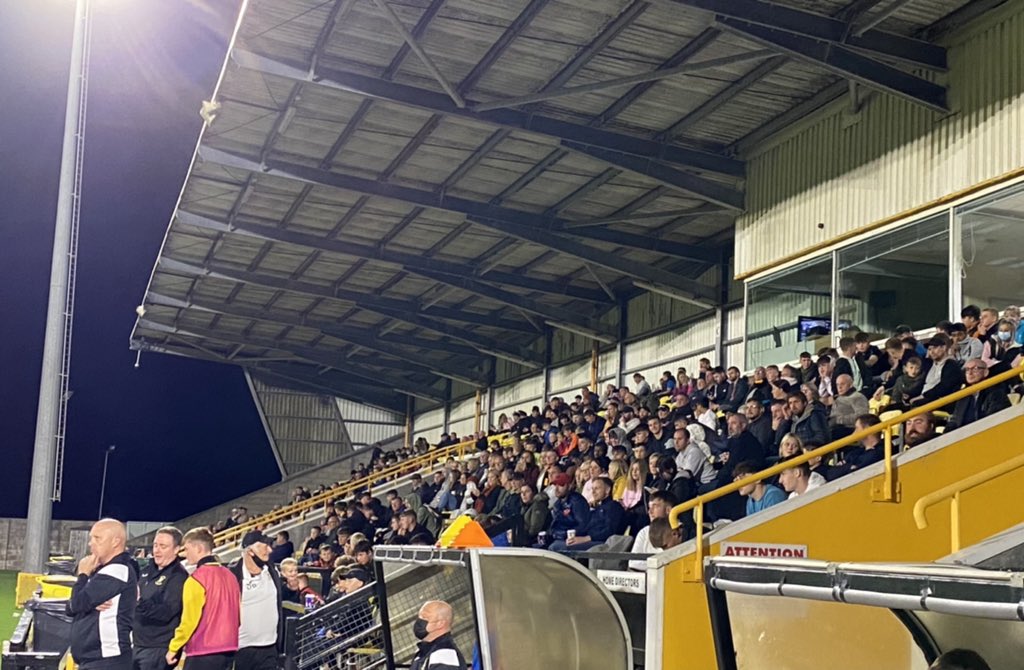 Thank you to everyone who came down to support the boys tonight 🖤💛
FULL TIME | East Fife U18s 0-5 Celtic U18s A lot of positives from tonight's game, despite the score line, with a number of impressive performances across the park 7 of tonight's team are current or former members of
@E_F_C_F_C
which is a testament to our progression pathway
twitter.com/EastFifeFC/sta…
HALF TIME | East Fife U18s 0-1 Celtic U18s The visitors took an early lead inside 3 minutes but East Fife have fought back & completed well.
twitter.com/EastFifeFC/sta…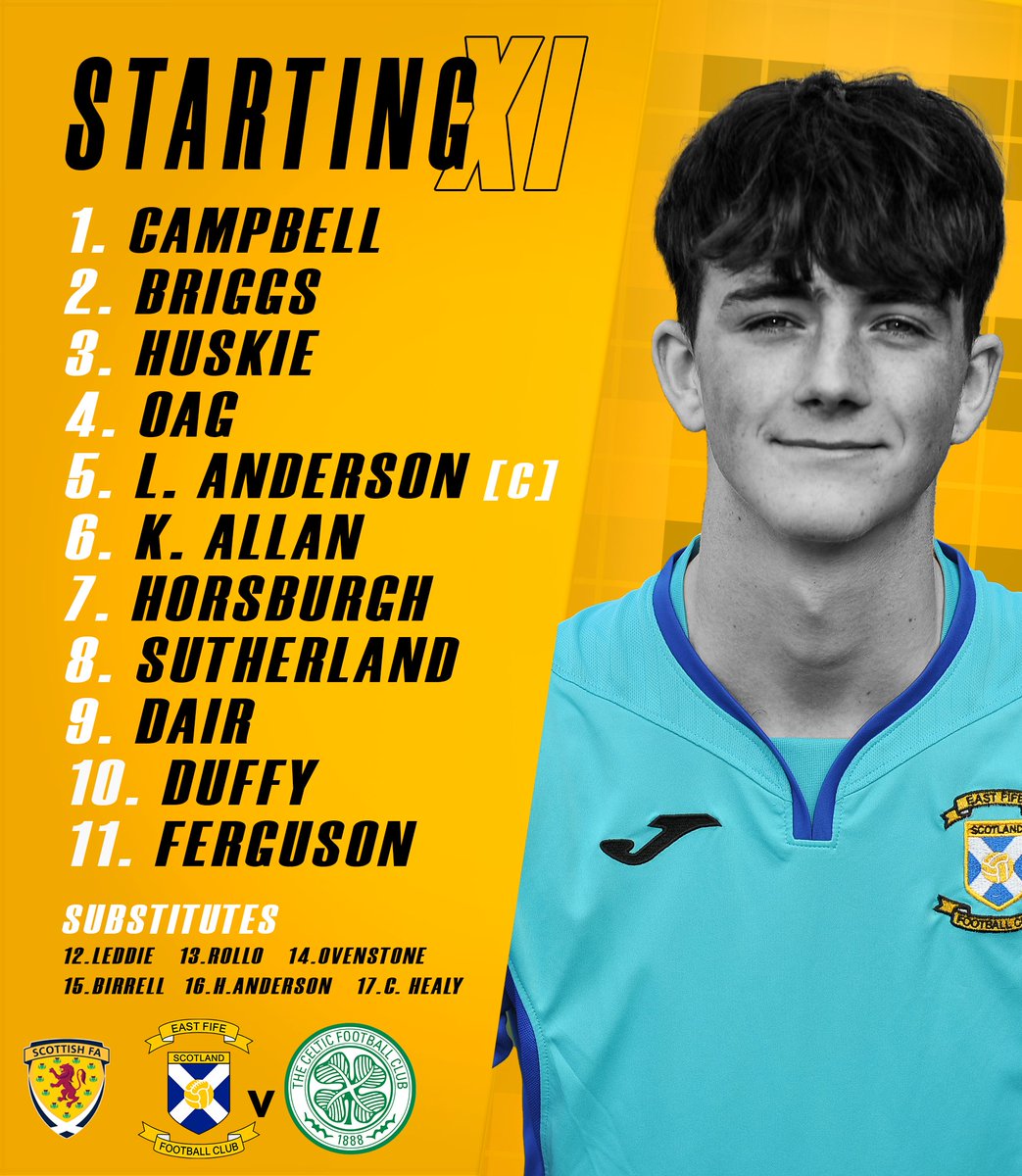 👥STARTING XI👥 Your East Fife U18s side for tonight's Scottish FA Youth Cup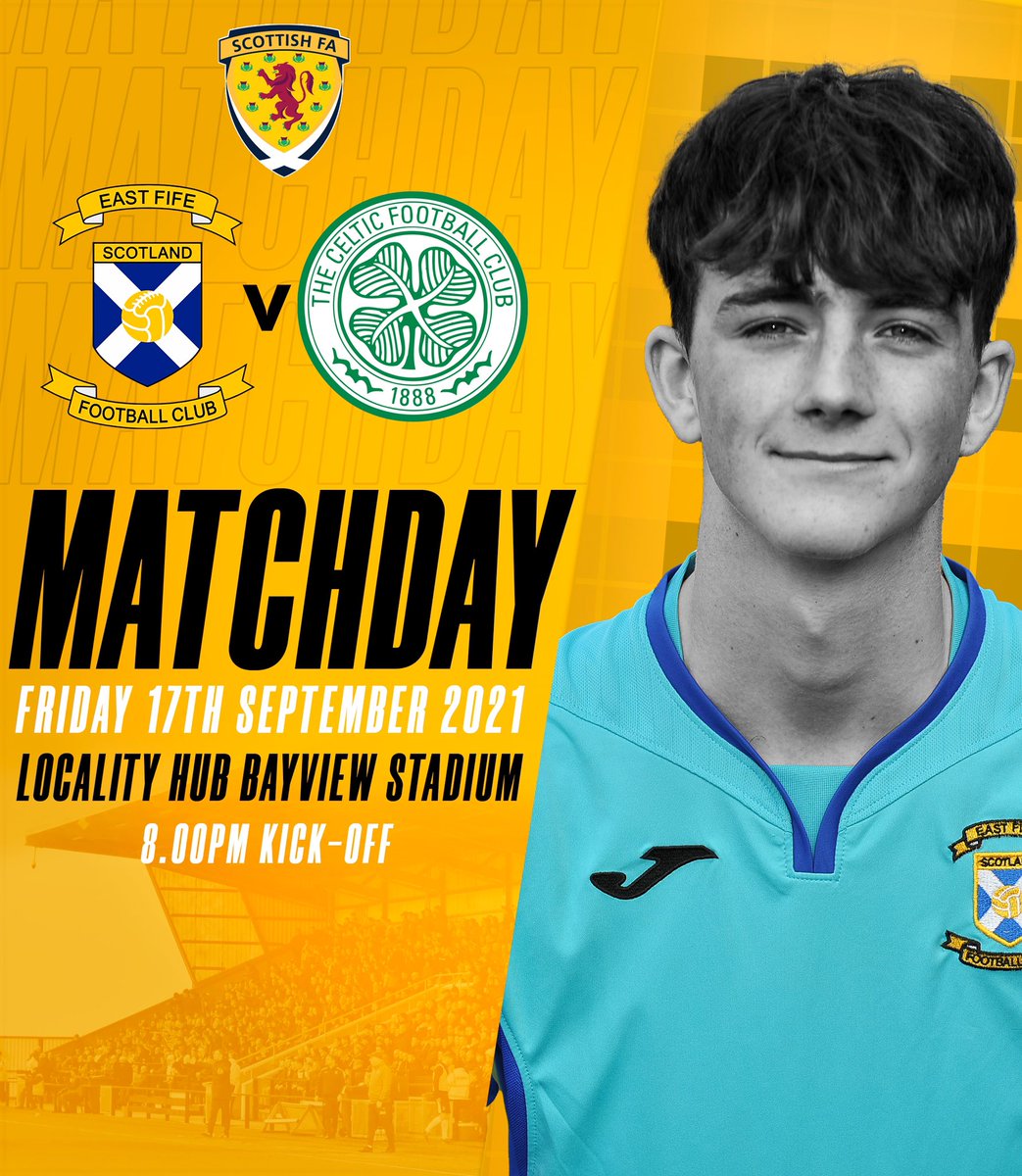 ⚫️🟡MATCHDAY🟡⚫️ 🏆Scottish FA Youth Cup (U18s) 🆚Celtic 🏟️Locality Hub Bayview Stadium 📅Friday 17th September 2021 🕒8:00PM 🎟️Adults - £5, Under 16s - Free (pay-at-the-gate, cash only) 🥧Pie stalls open (cash only) 📺Live Stream ➡️
eftv.info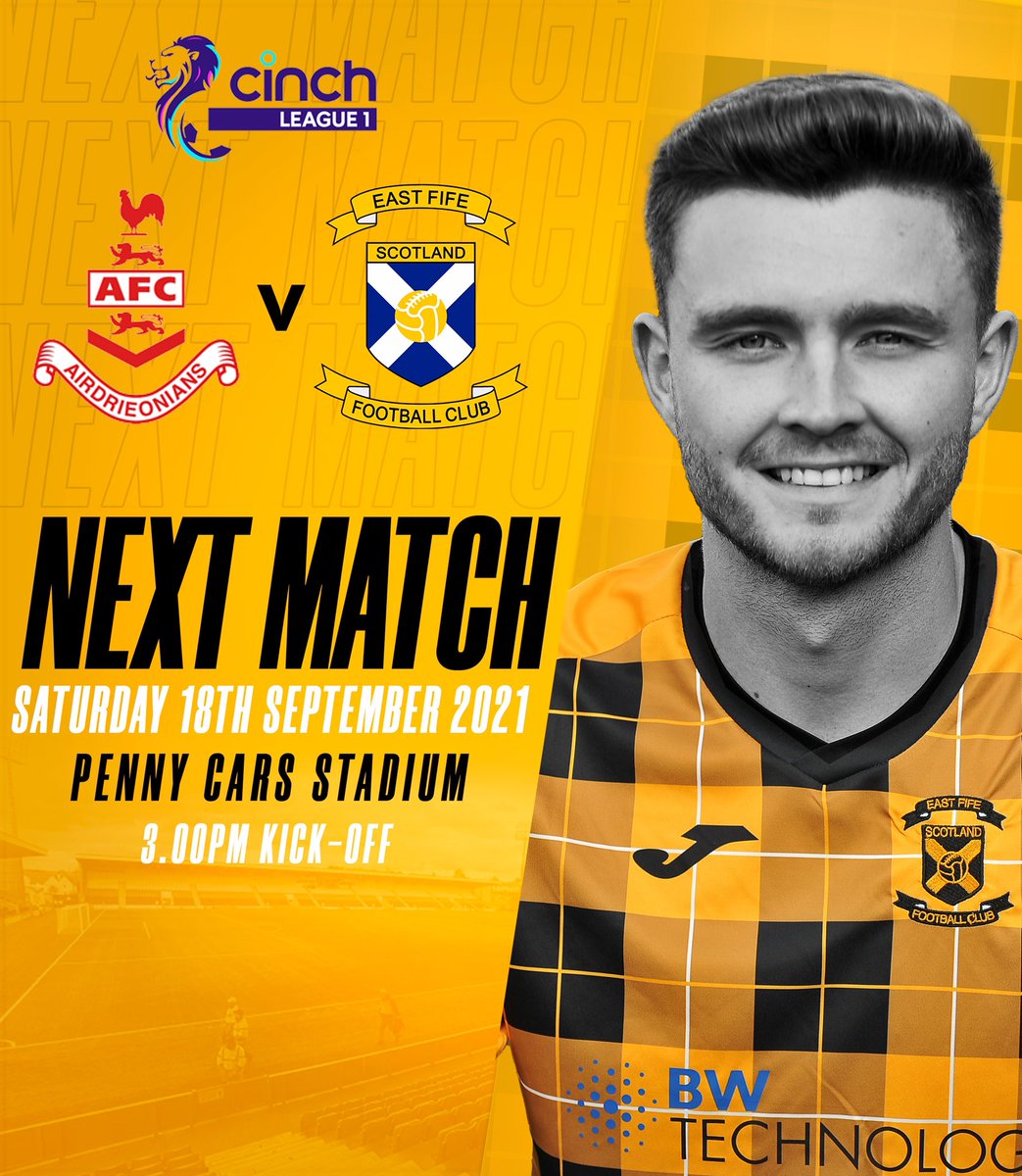 This week's Goldmine Lotto numbers are 2,3, 8, 28. No Jackpot winner but two runners up. The runners up were; A Munro (online) D Hunter (M Lothian) New jackpot is £5,350 to be drawn online on Wednesday 22nd September 2021 at 1pm. Good luck in next week's draw !
One day left to get your goldmine tickets for this week. The jackpot is now sitting at £5,300! Good Luck.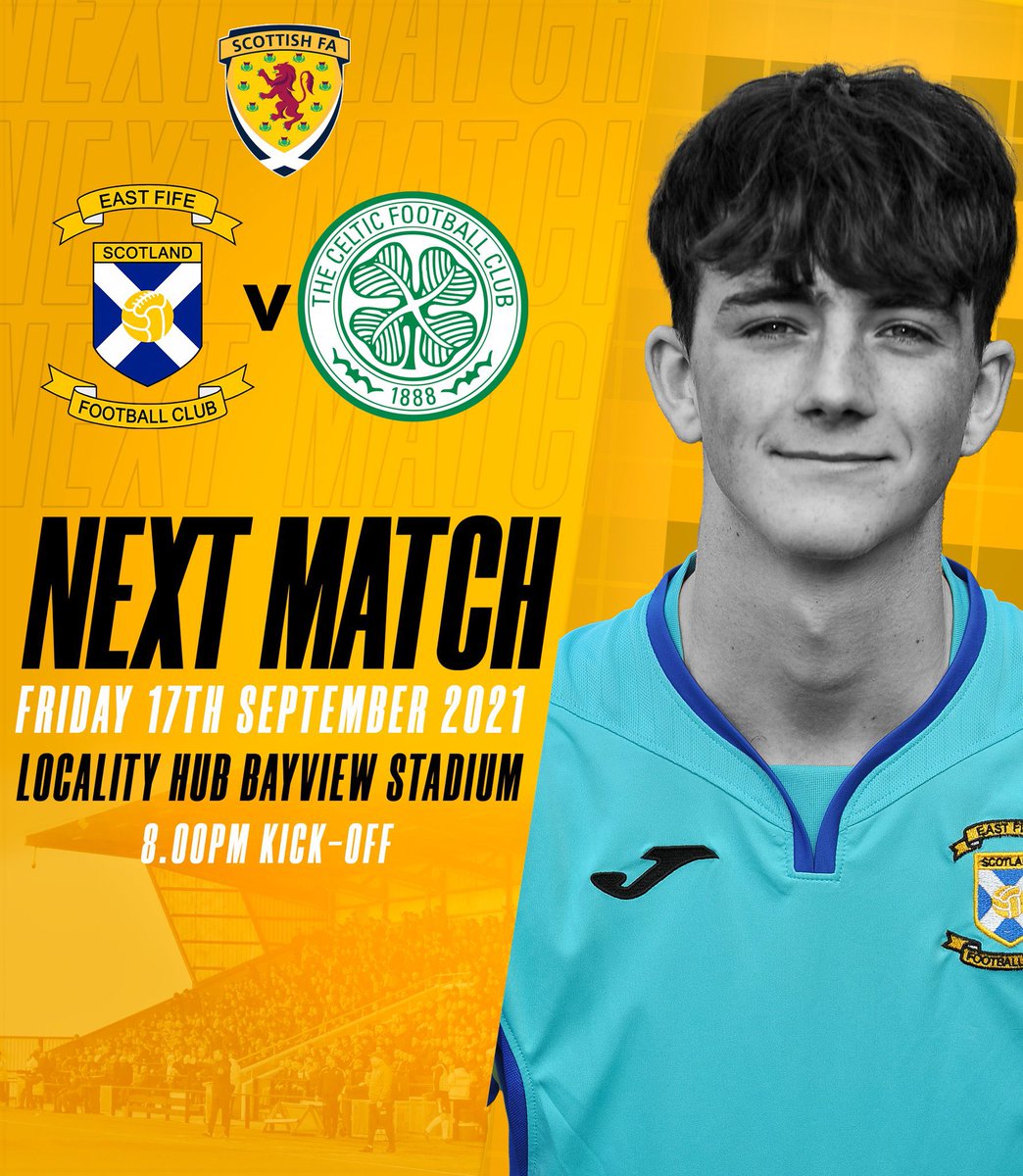 ⚫️🟡NEXT MATCH🟡⚫️ 🏆Scottish FA Youth Cup (U18s) 🆚Celtic 🏟️Locality Hub Bayview Stadium 📅Friday 17th September 2021 🕒8:00PM 🎟️Adults - £5, Under 16s - Free (pay-at-the-gate) 📺Live Stream ➡️
eftv.info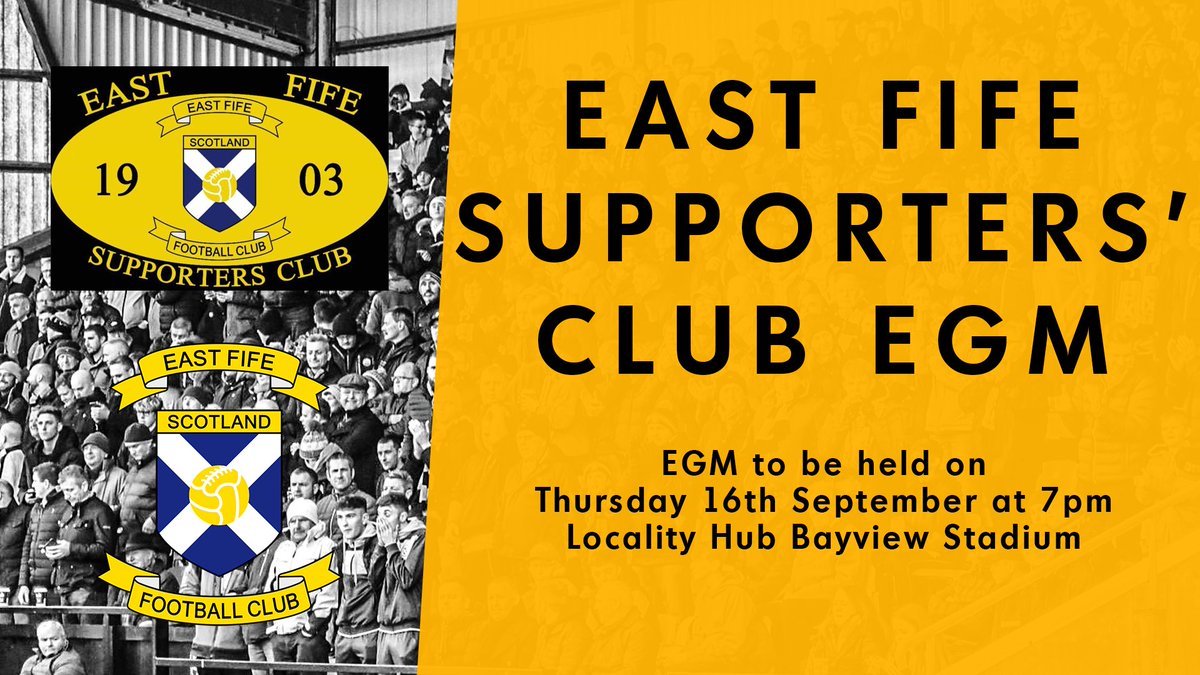 East Fife Supporters' club have called an EGM to fill the vacant position of Treasurer. 📅Thursday 16th September 2021 🕖7 pm 📍Locality Hub Bayview Stadium ❗️All Supporters' Club members are encouraged to attend. 🔗
eastfifefc.info/latest-news/99…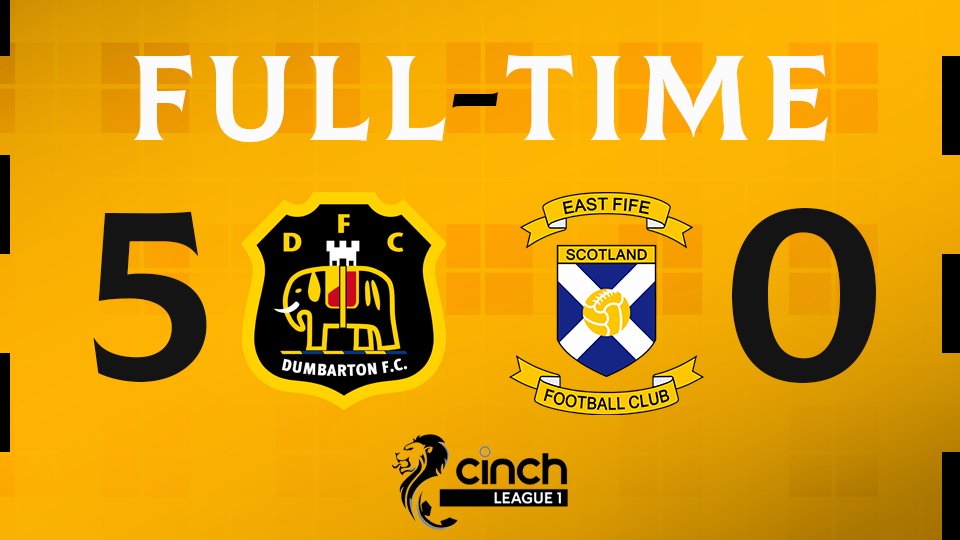 86' | Goal Dumbarton. Stokes heads in from close from close range following a corner. Dumbarton 5-0 East Fife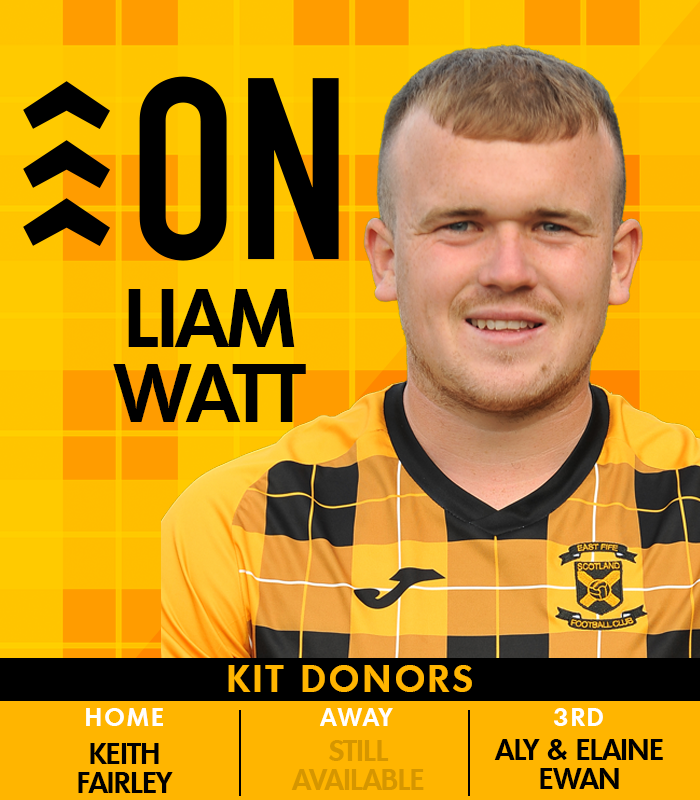 78' Dumbarton 4-0 East Fife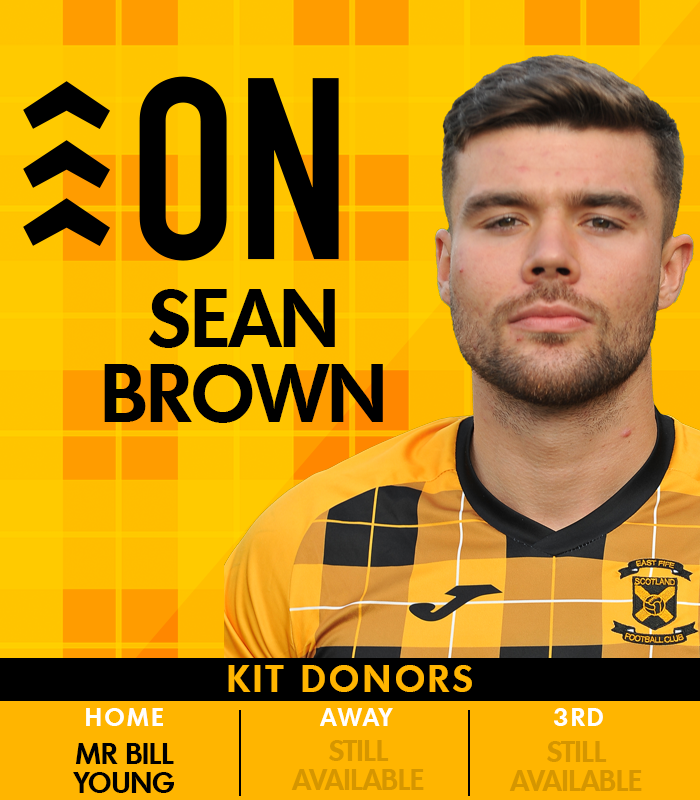 78' Dumbarton 4-0 East Fife
76' | Dumbarton sub. ⬆️Eoghan Stokes ⬇️Connor Duthie Dumbarton 4-0 East Fife
73' | Goal Dumbarton. McGeever heads in at the back post from McKee's corner Dumbarton 4-0 East Fife
70' | Dumbarton subs. ⬆️Joe McKee & Ryan Schiavone ⬇️Ross MacLean & Callum Wilson Dumbarton 3-0 East Fife
66' | Goal Dumbarton. Buchanan again with a header from Wilson's free kick. Dumbarton 3-0 East Fife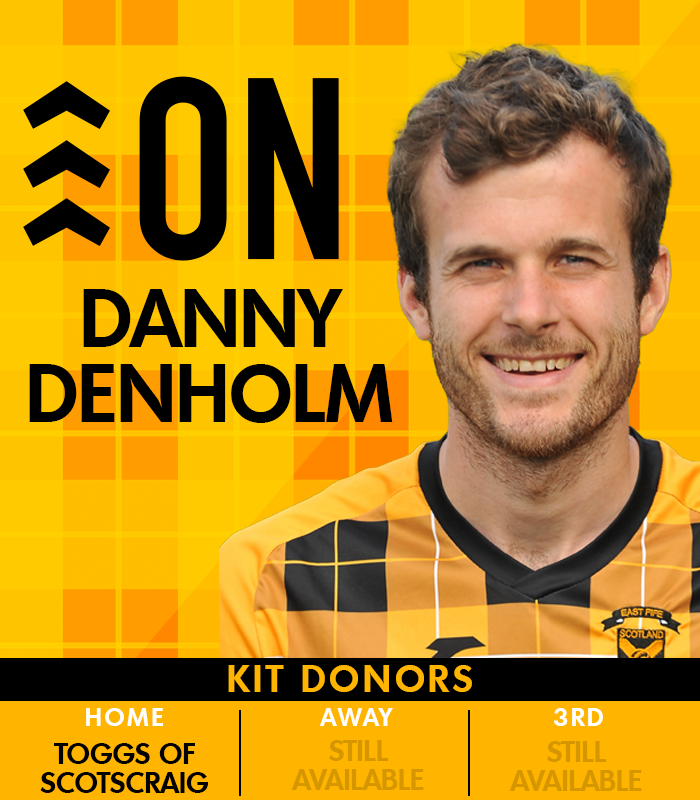 62' Dumbarton 2-0 East Fife
58' | Off the post!. MacLean's effort comes back off the post before East Fife are able to clear. Dumbarton 2-0 East Fife
56' | Yellow card. Ross MacLean is booked for a poor challenge on Mercer. Dumbarton 2-0 East Fife
45' | East Fife get the second half underway. Dumbarton 2-0 East Fife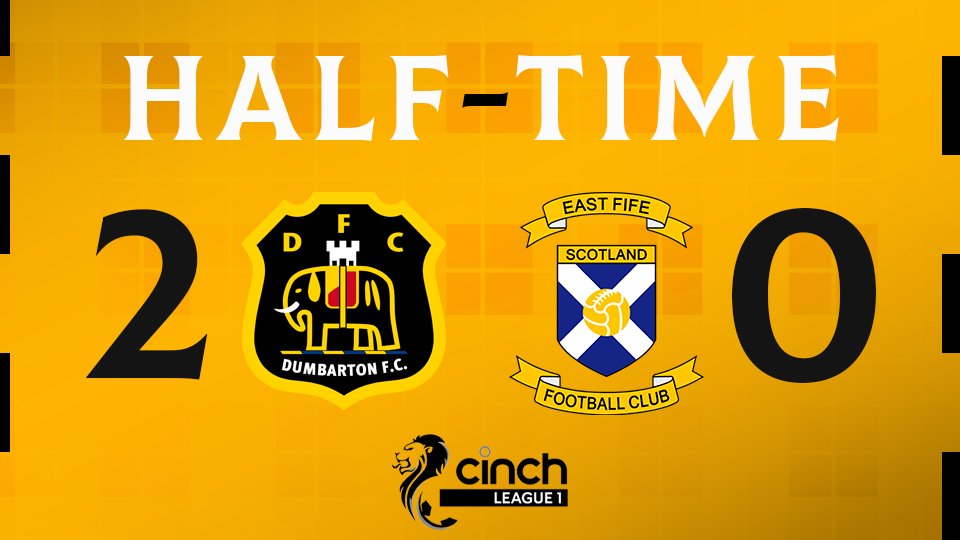 44' | Chance East Fife. McManus' corner from the stand side is helped towards goal by Mercer but Dunlop can only hook the ball wide of the near post. Dumbarton 2-0 East Fife
41' | Goal Dumbarton. Buchanan head in from Duthie's free kick on the far side. Dumbarton 2-0 East Fife
40' | Yellow card. Connor McManus is booked for a foul on McLean on the far side touchline Dumbarton 1-0 East Fife
33' | Yellow card. Kieran Millar pick up the first booking of the game for a foul on Pignatiello in the middle of the park. Dumbarton 1-0 East Fife
29' | OFF THE BAR! Mercer's freekick from 30-yards rebounds off the crossbar. Best chance of the match so far for East Fife. Dumbarton 1-0 East Fife
19' | Chance East Fife. Osei-Bonsu's cross is turned behind for a corner. Shouts for a handball from the resulting corner but nothing given. Dumbarton 1-0 East Fife
17' | Chances at both ends. McLean's cross from the left almost picks out Lynch for the home side but Dunsmore manages to get a foot in before Smith lays the ball off for Osei-Bonsu at the other but he can't keep his effort down. Dumbarton 1-0 East Fife