Lichties Lot The Happiest In The Land
The October 2019 P&B SPFL Buzz Index results have been crunched and our overall summary has been published.
Over the last 3 days we've taken over 5700 responses from fitba fans across the country and today we can reveal that the happiest fans in the SPFL right now are the mighty Arbroath with an incredible overall rating of 89.
The reigning League 1 champions are having a great time of it and clearly loving life under Dick Campbell whilst the board approval rating of 92 is the highest in the country.
Cowdenbeath fans are currently the happiest with what's happening on the pitch, with an incredible rating of 97 right now amongst the delirious Blue Brazil faithful.
At the bottom of the index we find Falkirk, with a club board rating of just 25 and a stuttering start to life in League 1 leading to an overall index rating of just 34.
The Bairns aren't the most pissed off with the football action though, those awards go to Brechin City, Aberdeen and St.Johnstone whose fans all gave their teams a hammering with a rating of just 29.
Check the tables below then browse each division in more detail using the buttons underneath.
Thanks to everyone who voted. The poll will run again on 3rd Feb 2020!
Overall Buzz Index Oct 2019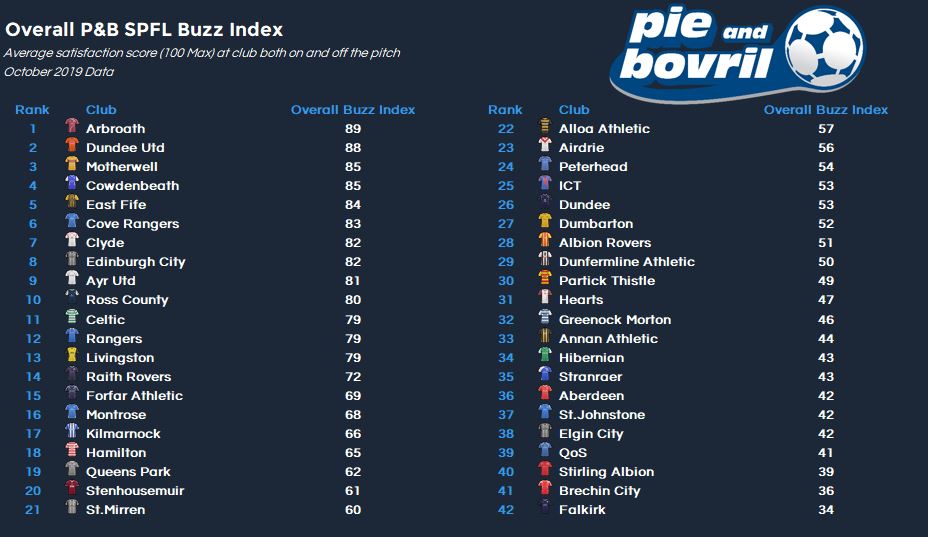 On The Park Buzz Index Oct 2019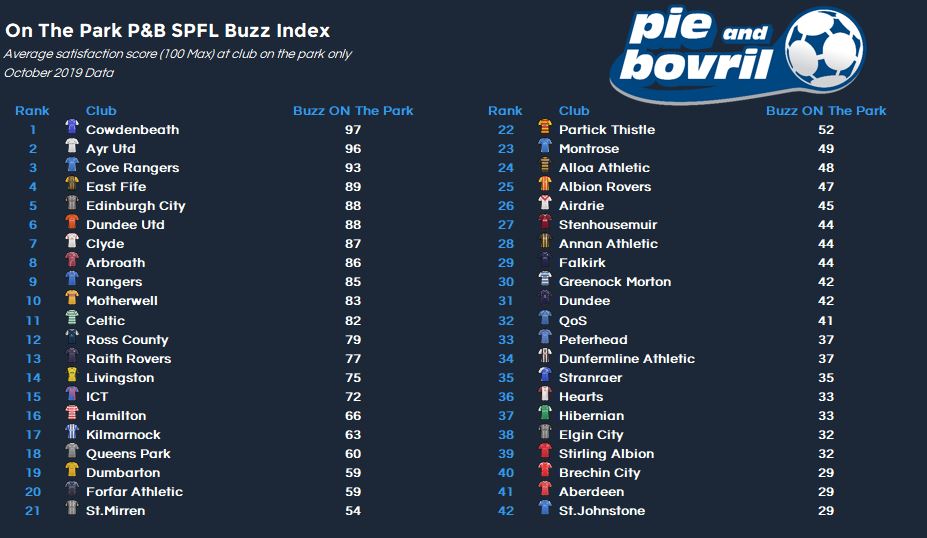 Off The Park Buzz Index Oct 2019